Seven years ago, Franco Brockelman's mom was diagnosed with psoriatic arthritis. Watching her pain grow from an annoyance to a chronic condition, with endless treatments being unable to provide her with relief, he suggested an alternative that he was almost sure she wouldn't go for — cannabis.
After convincing her to try the stigmatized plant, Brockelman researched strains that would hopefully help. He stumbled upon a strain called "Master Kush," which, from online reviews, appeared to have all the necessary "ingredients" to target her specific medical issues. Unfortunately, it only caused her sleeplessness and an increase in pain.
"The strain names, unfortunately, don't mean a lot," said Brockelman. "The idea of Blue Dream being the same everywhere is a wonderful idea, but unfortunately it just isn't the case."
Brockelman realized that a better resource was needed for understanding cannabis strains and to determine what would actually provide his mom the comfort she needed — a resource that was able to factor in the numerous differences between individuals and the strains they were consuming.
"We wanted to create a tool that took into account the range of users that were consuming these strains," said Branden Hall, co-founder and CTO of Releaf. "For instance, some people are missing an enzyme that causes them to have no reaction to edibles. The endocannabinoid system is incredibly complex and while other drugs have had centuries of studies, we are in a situation where we know this helps people, but we don't have a system in place to keep track."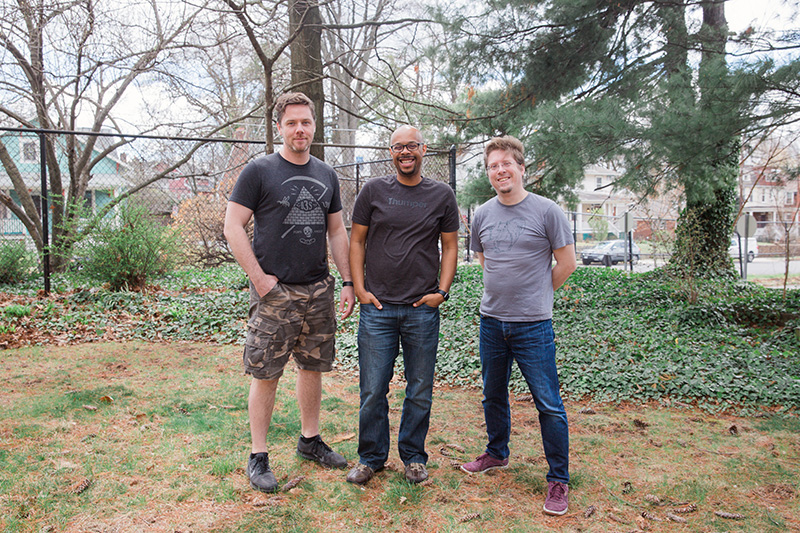 The app allows users to detail the strain of cannabis they're trying in real time, track their successes/failures with each strain, and share their results with other users — all while maintaining the consumers' privacy.
Brockelman and Hall went on to explain that there are a number of other issues associated with the strain and how it is grown that can make it difficult for patients to figure out what is going to be the best treatment for them. These issues could include pesticide use, factoring in the chemotype of the strain, or whether or not certain terpenes are present.
"We have decades of misinformation to fight against," said Hall. "In the past, the growing process was pushed towards garnering high THC content, but with a fuller profile the plant feels vastly different."
In order to expand their tool from the individual user to a wider audience, Releaf has recently partnered with dispensaries, such as Takoma Wellness, to disseminate the information patterns that are appearing on their app.
"Patients at Takoma record their sessions in the app and they have a nice log of what's working for them. We take those and roll them up for Takoma by symptom. So, if you have arthritis, here is what is working for that and here's what isn't," said Brockelman. "And when we say it is local, it is about what that dispensary has. This specific Blue Dream, grown on this plot of land, with these nutrients, that has expressed itself in this way."
Partnered dispensaries are also able put their information into the app, which creates an important feedback loop for the industry.
"This partnership provides our patients with a unique experience to make informed decisions about their medicine," said Stephanie Kahn, president of the Takoma Wellness Center. "Since cannabis use is such an individual experience, often utilizing a trial by error process that can be overwhelming, the Releaf app allows Takoma Wellness Center an excellent opportunity to emphasize the importance of patient education and an excellent and individualized tool with which to provide it."
While they continue to grow their app and the resources it provides, Releaf recognizes the importance of keeping their user experience centered on the individual patient.
"As more and more people appreciate the safety of cannabis and what it can do for the human body, I think there is just going to be more and more excitement around it," said Hall. "We just want to help drive that to a personal responsibility and mindfulness standpoint because, in our experience, people taking their health into their own hands and exploring what cannabis can do for them is what drives towards positive outcomes."
To learn more about the Releaf app and their new dispensary program, visit releafapp.com or download the app from the Apple app store and Google Play.
Get daily cannabis business news updates. Subscribe