Sometime last year, I remember having a discussion with co-workers about whether there was an easy method or product for cleaning out a dirty bong or pipe — something automated, or at least something better than boiling-hot water and scraping with coarse salt. Nobody seemed to have a good answer.
But this year, there is the Wave Washer, which is apparently the world's first 420-friendly cleaning machine.
The device itself is super simple to operate, although it uses the not-so-simple physics of ultrasonic sound waves. Here's a quick description of the cleaning process:
You pour a little isopropyl alcohol into your bong, bubblers, or pipes, and cover their openings with provided rubber caps.
For bowl pieces, stems, grinders, and other small accessories, you can place these in a plastic baggie with some isopropyl alcohol.
Place the dirty 420 accessories you have prepared into a large bowl or small bucket/bin and fill with lukewarm water (and add a dash of dish soap).
Add the WaveWasher device in the container, under your glassware, and activate.
Wait until the cycle is finished, then remove and rinse the WaveWasher and empty/rinse out your glassware.
While activated, the Wave Washer device vibrates and produces ultrasonic sound waves that ripple through the water and crash against everything you've placed in the container. All of the gunk inside your glassware and sticking to your other accessories — which should be pre-rinsed with isopropyl alcohol — will be blasted loose by this ultrasonic energy and, after just a few minutes, will rinse out as clean as ever.
If all of this sounds a little intimidating, don't worry — I found the Wave Washer to be safe and very easy to use, but it should only be used as described and should be kept out of the reach of children. Read the User Manual closely!
To really demonstrate the effectiveness of the Wave Washer, I wanted to try the device out on a truly dirty bong or pipe. Luckily, I knew exactly which piece I was going to use.
Content trigger warning: this dab rig was in a seriously nasty condition, there is high-definition photographic proof incoming.
This dab rig was left at my place during a dinner party many years ago: it came into my life looking about as nasty as it does pictured below, but then it sat on a shelf between a pair of houseplants and decorative plates for five whole years. Never used since then — or even touched, really — the leftover concentrate caked around the stem and bowl piece slowly solidified. The thing was fully caked with dust and required a generous pour of boiling-hot water just to get the carb cap detached and in its own baggie for the Wave Washer to do its business.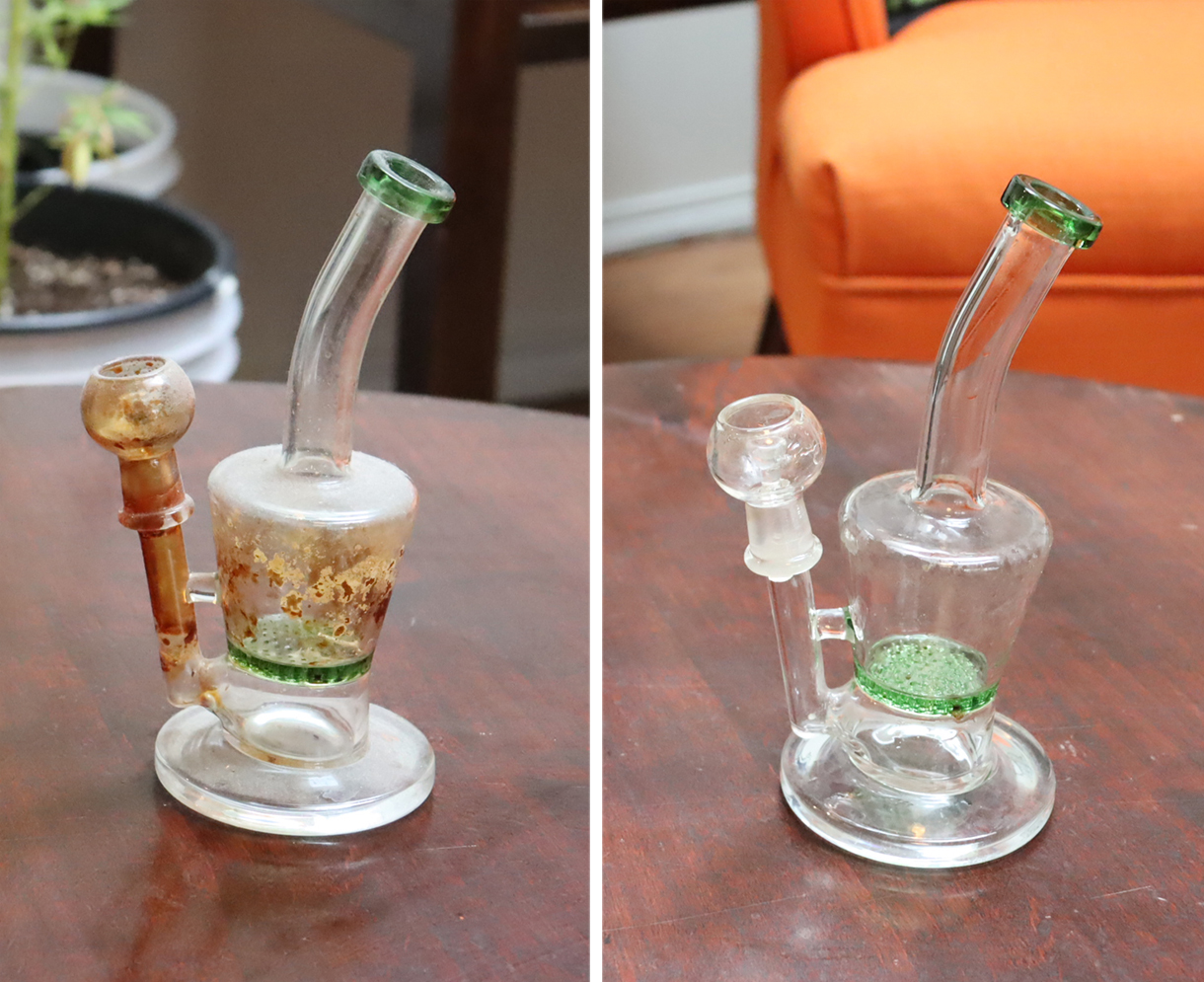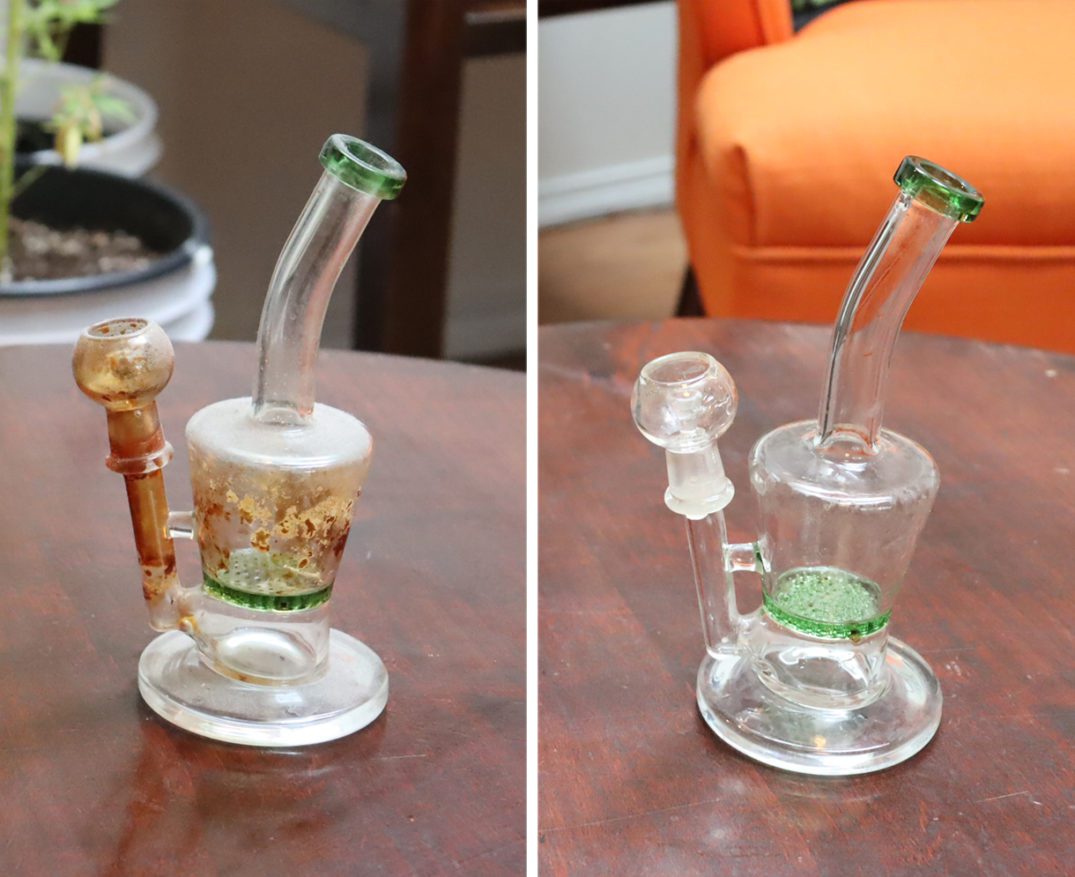 The Wave Washer's results speak for themselves in the images above, and the process really couldn't be much easier. Full transparency: this dab rig still required some attention with alcohol-soaked Qtips after one or two ultrasonic cleaning cycles. But for my daily-use bong and most other glassware, which never get as bad as what's pictured above, only a single session has ever been needed.
At a $169.00 price tag, this device could be a big commitment for many cannabis enthusiasts. But for anyone who is adamant about clean pipes, or who is particularly sensitive to dirty pipes, the Wave Washer is truly delightful.
Get daily cannabis business news updates. Subscribe