Despite federal hemp reforms last year, many CBD-focused companies throughout the U.S. still lack basic financial services, such as business bank accounts and credit card processing. The problem, it appears, is less with federal policies (although CBD remains a thorny issue with the Food and Drug Administration and Department of Agriculture) and more with financial institutions unwilling to serve the industry, which they consider "high risk."
Banks back away
Many of the industry operators interviewed for this piece pointed to the sudden decision by U.S. Bank subsidiary Evalon to stop providing merchant services – namely credit card processing – to CBD businesses in March after they started serving the industry last fall.
All entrepreneurs new to the industry pointed to the federal changes, which they believe to have given them the green light to open their CBD business.
Kyle Rapoza, the co-founder of Vermont-based Mansfield Provisions, which distributes online and through retailer partnerships, lost his credit card processing services on May 31, when Evalon banned the industry. He explained that, in the wake of Evalon's action, many of the industry operators he knows and does business with are moving back to high risk (and high fee) accounts. Fortunately, Rapoza has been able to access more traditional business accounts through a state credit union.
"We didn't have an e-commerce website a year ago because it was 10 percent fees and the accounts were in Amsterdam, which is kind of sketchy," he said in a phone interview with Ganjaprenur. "We have processors asking us for $10,000 in an escrow account plus 10 percent of monthly transaction fees."
Prior to getting credit card processing services in February, Mansfield sold online by accepting checks and money orders and has since moved back to that system as the company tries to find a replacement for Evalon. Rapoza said the company had "built a pretty good following" with their mail-order system and he prefers to wait it out than pay the high fees. He thinks Congressional action, namely the SAFE Banking Act, will pass and solve the problem; however, he recognizes that CBD is still considered a controlled substance to the feds.
"It's definitely frustrating right now considering how easy it was two weeks ago," he said, adding that his small, regional, company has lost between $1,000 to $2,000 per week since they lost credit card processing services.
A "high-risk" industry
Don Andrews, owner of Upstate CBD in New York's Capital Region, which he opened just last month, said that while he has banking access, he has no way to take credit cards at his fledgling business.
He said that a company had installed a credit card machine at the location and "everything was all squared away," but when he went to make his first credit card sale it kept getting declined. The credit card processing company explained that due to his high-risk business they would not process credit cards but customers could still use debit cards; however, the processor is gutting Andrews with near-8 percent per transaction rates.
He said that while his customers have been understanding – and many do get cash at an ATM across the street – "a lot of people live off of credit and that's what they want to use and they're forced to not buy anything."
Andrews is considering getting an ATM on-site to serve his customers while he continues his search for a credit card processor – or move his CBD business (he also owns two head shops) to all cash.
"The credit card processing company said I was 'good to go with credit cards, good to go with debit cards, locked in at 3 percent.' Now it's a whole ordeal – the percentage rate went up and they're not accepting credit cards at all," he said in an interview. "I wish I had known this before setting it all up."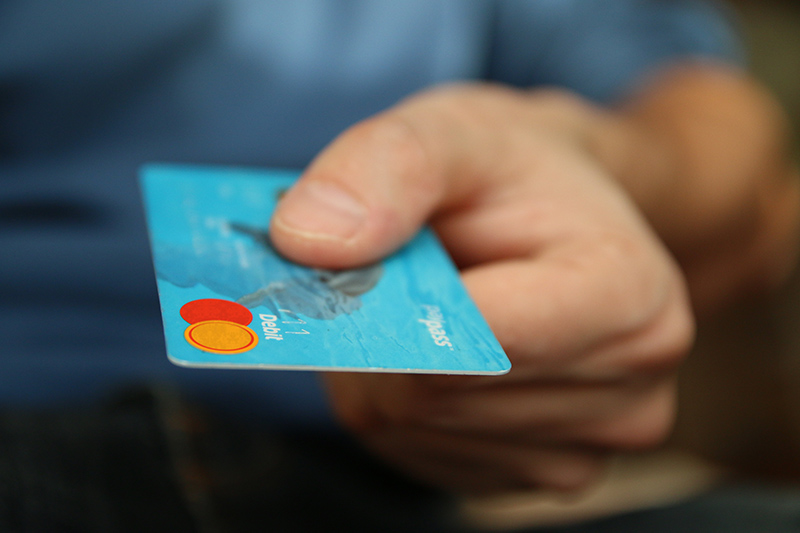 In California, Sister Kate, real name Christine Meeusen, of Sisters of the Valley has been without banking since May. While they are still able to process credit cards via their website, they have no bank account in which to deposit the funds, which remain with the credit card company.
In an interview, she said the California Tax Authority and the Internal Revenue Service told her to "switch to cash." She said that at least one bank she contacted would approve her for a business account if she kept a $60,000 minimum balance which would be charged 3 percent in fees on that balance annually along with a $2,000-per-month "compliance fee." Sister Kate said she is actively looking for banks in states with no medical or recreational cannabis program which, she thinks, plays a role in the sweeping denials.
Since the loss of banking, Sister Kate described her business as "torpedoed to the bow" adding that she and her order cashed in all of their savings and retirement to keep the business afloat while she waits on "over $100,000" from the credit card companies that are holding her funds until she is able to open a business account.
"We were doing about $4,000-a-day going into this and we are doing about half of that now," she said in a phone interview, adding that the banking issue is compounded by a recent decision by Merced County officials to ban hemp production.
"It's irritating not to get the tools and services that everyone else gets," she explained. "It makes me mad. … I've been applying to banks who say they'll serve our industry and the underwriters don't let them serve our industry."
Sister Kate fears that if she doesn't get access to banking services soon, she'll "have to put the business down."
Startups struggle, entrepreneurs reconsider
And it's not just entrenched small-business owners whose businesses have been negatively impacted by canna-bias of financial institutions – some would-be entrepreneurs are ready to open shop but can't access either banking or credit card processing, or both.
Lekisha Leonard, owner of Milwaukee, Wisconsin-based Future Leaf Organics, an online CBD store, has been unable to start sales via her online shop because she cannot find a credit card processor. In the meantime, she is accepting orders via Paypal and plans on using e-check processing so she can get the business off the ground. Leonard explained that in addition to being a CBD company – one that's registered with the state's hemp program – some merchant services won't provide her accounts because she's a startup.
Leonard had been rejected for business accounts by two traditional banks "due to high risk," she said, but was approved by an online bank, despite their policies to not serve businesses that offer "marijuana derivatives." She said that while she did expect some pushback from financial institutions, she considers her businesses health and wellness, rather than cannabis.
"My take on it is that CBD is not a derivative of marijuana, it's part of the hemp plant," she said during a phone interview. "My products do not contain any THC in them at all."
The experience so far has Leonard reconsidering whether she wants to open a brick-and-mortar location. She noted that she has started other businesses – in the real estate and transportation sectors – and did not face the same trials.
"The challenges I am facing right now with merchant services and banking – it's just like, I hope this won't be an issue," she said, adding that she has attempted to get business loans for the expansion but would have to procure them as personal loans.
In Grand Rapids, Michigan, April Moayyer is "one-click" away from launching her CBD online store, Shah Saffron, but has been unable to find a merchant services provider. She was able to find banking services through Chase bank, but their merchant services won't provide credit card processing services.
"It's crazy. If you're going to market yourself as CBD-friendly – be consistent," Moayyer said in an interview. "Don't tell me I can open a checking and savings account and then drop me when I tell you what I am selling. You'll take my money but not process my payments? Be full-service."
Moayyer indicated she had contacted 13 merchant service providers in the day preceding the interview and one – Square – said they do serve CBD businesses but the program is an invite-only beta. She said that two other companies approved her business, but the rates were either "outrageous" or getting them set up could take at least three months.
"Rates like, 7 percent interest, plus 30 cents per transaction, plus $200 per month," she explained. "I feel like some companies are just taking advantage blatantly."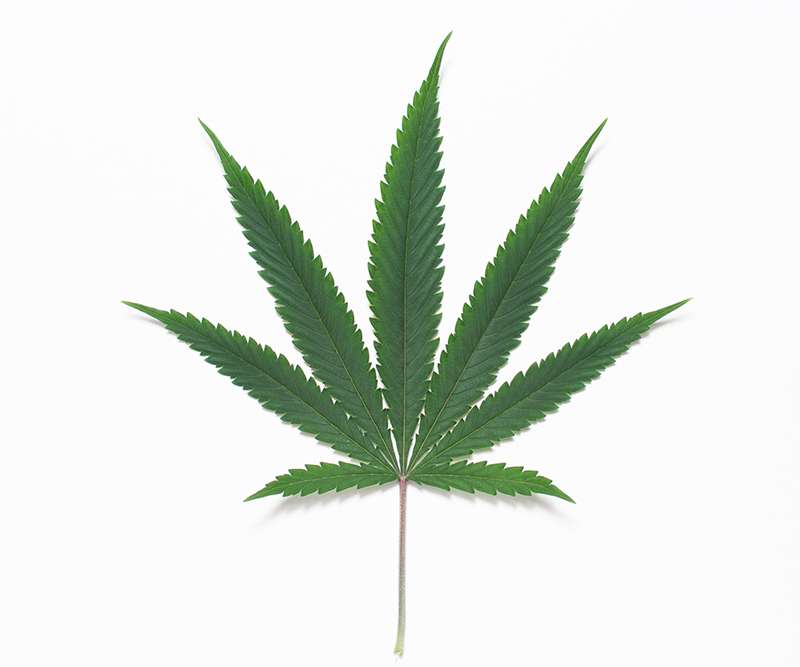 Even in states with recreational cannabis sales, CBD businesses are being shut out of financial services.
Irene Shen, a California entrepreneur trying to launch a web-based CBD business, said opening a bank account was "the first thing" she thought she'd be doing but is "pretty stuck there." She said she spent "several weeks" trying to find a bank that would serve her – targeting small regional banks – to no avail.
"When I called them they would just say 'Oh, no, no no,'" she said in an interview. "They just start having this tone with you, 'That's against federal law, we don't do that.'"
Shen ultimately got in touch with MMJ Fin Sol – a firm that connects canna-businesses with banking and financial services – hoping to get an account. She said that the firm found her a bank, but the lengthy application process is still under review. Shen admitted that part of the reason banks have, so far, refused her business is that she's a one-person startup but she hasn't shopped any business loans.
Moreover, Shen said, that one CBD supplier that she spoke with told her to identify her company as health and wellness and not mention CBD but she hesitates to do anything duplicitous and would rather remain "above board." She admits that she felt safe to open the business after the passage of the Farm Bill, but pointed out that a San Francisco CBD store was ordered by city health officials in March to remove all of its edibles from its shelves due to FDA regulations. Shen added that the FDA hearing "just added more confusion" to the federal policy on hemp and CBD products.
Instead of having ordered products from her suppliers, Shen is still waiting on getting a business account set up so she can make those payments.
40,000 companies affected
Philippa Burgess, co-founder and director of marketing for MMJ FinSol, said that the banking-for-CBD issue is "confusing," noting that she has been told by representatives from national chain banks that they accept CBD and hemp clients, "but don't advertise it," but then corporate officials from the same institutions say CBD "is not part of their risk matrix."
Burgess estimates that Evalon's policy changes affected 40,000 CBD companies. Adding to the confusion, Burgess said, is that the federal Financial Crimes and Enforcement Network issued a memo allowing banks to serve state-approved canna-businesses – so it's not federal policy keeping the banks away from serving the industry, so much as the banks themselves. (Banks mentioned by the those interviewed for this story were contacted and none returned requests for comment.)
"People start a CBD business and believe they can go to their local bank and they can't," Burgess said in an interview. "So, there are a number of banks across the country, but they don't advertise, and they don't want to be rushed. They tend to want to keep it lowkey, so they prefer partnerships like ours."
Jonathan Miller, general counsel for Kentucky-based industry association Hemp Roundtable, said it's a "difficult time" for the industry as it related to financial services, which he called "the biggest challenge in the industry right now."
"The law, we believe, is clear that since the [Farm Bill] that hemp and CBD are no longer controlled substances," he said in an interview. "There should be no concern whatsoever that there would be violations of federal law to engage in commerce. … Unfortunately, there is a lot of misinformation – it's banks, it's credit card companies, it's merchant services that have been refusing to do business with these hemp and CBD companies."
In Kentucky, which has neither medical nor recreational cannabis programs but its hemp industry receives strong support from the likes of Sen. Mitch McConnel and Agriculture Commissioner Ryan Quarles, Miller said the industry faces the same setbacks as some places throughout the country which might not be as pro-hemp.
Miller explained that in his role as counsel for Kentucky hemp companies, he gets "a call-a-day" by farmers and business owners who can't access financial services. He said he calls the companies directly to encourage them to provide services to the sector.
"We're trying on every front to handle this issue because it really is impinging on commerce in this, very legal, area," he said.
Get daily cannabis business news updates. Subscribe