Voters in California, Nevada, and Massachusetts have legalized adult cannabis use. Ballots are still being counted in Maine, and it looks extraordinarily tight, but the Yes On 1 campaign declared victory early this morning. Arizona voters turned down their recreational cannabis initiative.
Arkansas, Florida, North Dakota, and Montana each voted for either allowing medical cannabis use or expanding their current program.
Legalized states double in number
Erik Altieri, NORML executive director, called California's vote "a fatal blow to federal prohibition."
"This victory in California ensures another 12 percent of the United States population will wake up tomorrow in a state with the legalized adult use of marijuana," he said in a statement. "Combined with our other recent victories, federal prohibition is truly on its last legs and it is just a matter of time before federal policy is reformed to accept this new reality."
California was considered a must-win by activists, despite the Proposition drawing the ire of many growers and industry insiders over fears that the program will push out small operations and allow for a new kind of prohibition – pointing out that the law creates new criminal codes that are more onerous than current laws. Nate Bradley, executive director of the California Cannabis Association said the win allows the state to "take its rightful place as the center of cannabis innovation."
"We expect to add millions of new jobs to California's economy, and we look forward to working with the state on creating a regulatory structure that will protect consumers and the general public as a whole," he said.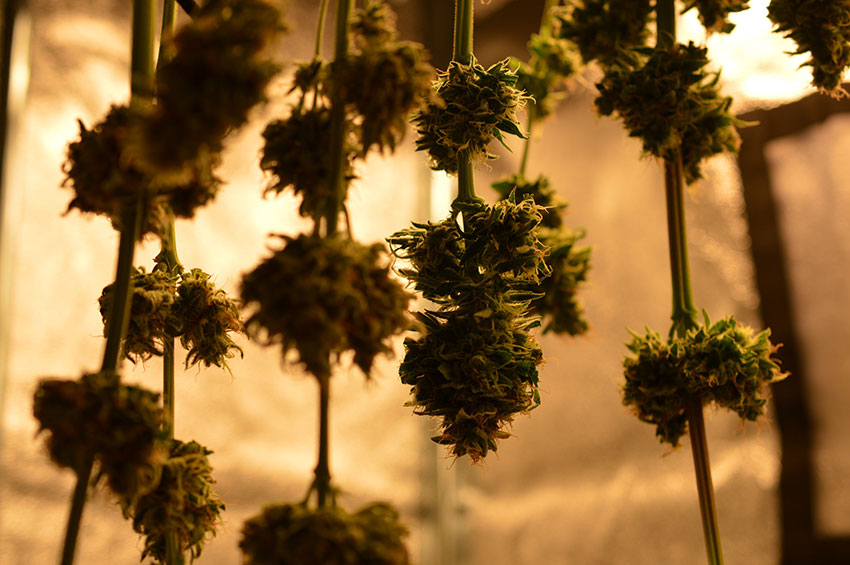 In what was considered by many to be a litmus test, Massachusetts becomes the first East Coast state to legalize cannabis for adult use; the second, Maine, is deadlocked at 50/50 with more than 90 percent of precincts reporting at the time of this writing, though the pro-legalization vote is leading by several thousand votes.
Nevada voters also embraced the legalization of adult-use cannabis, approving their measure with a 54/46 split of the popular vote. Nevada's measure will allow for the possession of up to an ounce of cannabis flower and 3.5 grams of concentrate and is certain to drum up new money in the form of excise taxes and cannabis tourism.
Matthew Huron, CEO of Good Chemistry Nurseries, lauded the decision made by Nevada voters. "Legalizing cannabis for adult use makes it more accessible to those who need it, and brings cannabis out of the black market and into a regulated and taxable market," said Huron.
The numbers ebbed all evening in Arizona, but ultimately the state fell to prohibitionists, with 52 percent of support. Polls had suggested Arizona would be close – but polls were not a great barometer in this election. It's extremely likely Arizona voters will take up this issue again in two years after being narrowly defeated this time around.
Medical marijuana wins the day
But it's patients who really came out victors during this historic election – Arkansas, located in the heart of the bible belt, might have blazed a path to medical cannabis access in the South. Although the victory was narrow, with 53 percent support, it adds a green state to the swath of states that continue denying medical cannabis access to patients.
Voters in Florida approved that state's medical marijuana amendment with 71 percent support — the highest rate of support ever for any cannabis measure in the U.S. Experts predict that the medical cannabis program there will thrive due to the state's high population, advantageous climate, and general attractiveness to older citizens, who often will benefit the most from medicinal cannabis.
North Dakota also passed its first form of medical marijuana legislation by wide margins, with 62 percent of voters turning out in support of the cannabis reform measure.
Montana voted once more in favor of medical marijuana, riding a 56/44 split to undo the harsh restrictions passed by state lawmakers and upheld by the Supreme Court earlier this year. Dispensaries will be able to re-open and patients will soon once again have access to the robust medicinal cannabis marketplace that the establishment fought to subdue.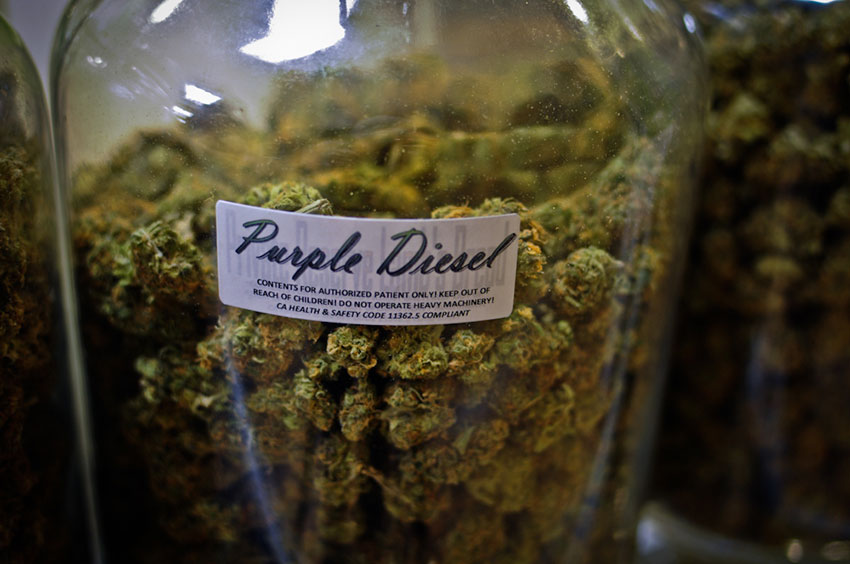 Future of cannabis
Following last night's victories, more than one-quarter, or about 30 percent, of the U.S. now has access to some form of legal cannabis.
"These historic decisions, chosen by the citizens of these states, make it clear that cannabis prohibition will be over in a matter of time," said Jonathan (Yoni) Ofir, CEO and founder of LEAF, a Colorado-based cannabis tech company. "These decisions transcended race, culture, religion, and political party affiliation. The people want to end prohibition and see cannabis as a viable part of a healthy everyday life."
It's totally unclear what kind of policies we can expect out of a President Donald Trump administration but on the campaign trail, he indicated that he would allow the states to codify their own policies.
Many fear that New Jersey Gov. Chris Christie will have a seat at his administration table, which could spell disaster for all of the progress made last night.
Nevertheless, layers of cannabis prohibition were stripped away last night in an epic and telling blow — and we can't lose sight of that victory.
Get daily cannabis business news updates. Subscribe