With the passage of SB94 (Senate Bill 94 or MAUCRSA), California has merged the oversight of the 2015 Medical Cannabis Regulation and Safety Act (MCRSA) and the 2016 Adult Use of Marijuana Act (AUMA) into a master regulatory system that will make it much more business friendly.
As part of this reconciliation, MAUCRSA is releasing rules that overhaul some of the rules originally proposed as part of MCRSA and continuing to evolve them in the coming months. This post highlights some of the proposed rules that entrepreneurs and existing operators should be mindful of as 2018 approaches.
Progressing from MCRSA to MAUCRSA
A few months ago, California's Department of Health proposed a set of rules outlining what kind of products would be prohibited for manufacturers. This is also when MCRSA began to more properly define what 'manufacturing' means and spell out the differences between nonvolatile and volatile solvents, which would impact the type of manufacturing license you can get (Type 6 = nonvolatile, and Type 7 = volatile).
New license types were also introduced. One is the Type P license, which allows for packaging or repackaging medical cannabis products. This includes labeling or relabeling the cannabis product containers that go to retail — although if you package or label your own products as part of manufacturing, you do not need a separate Type P license. Another new option is the Type N license, which is for manufacturers looking to produce edibles or topicals using infusion processes or other products that do not require extraction. Both of these are subject to similar restrictions as a Type 6 license.
License application requirements are not changing too much; however the definition of "owner" is, hinting at increased scrutiny during the vetting process for both owners and non-owners. Anyone dealing with or interested in these license types is strongly advised to review what the proposed rules say regarding these license types and their restrictions.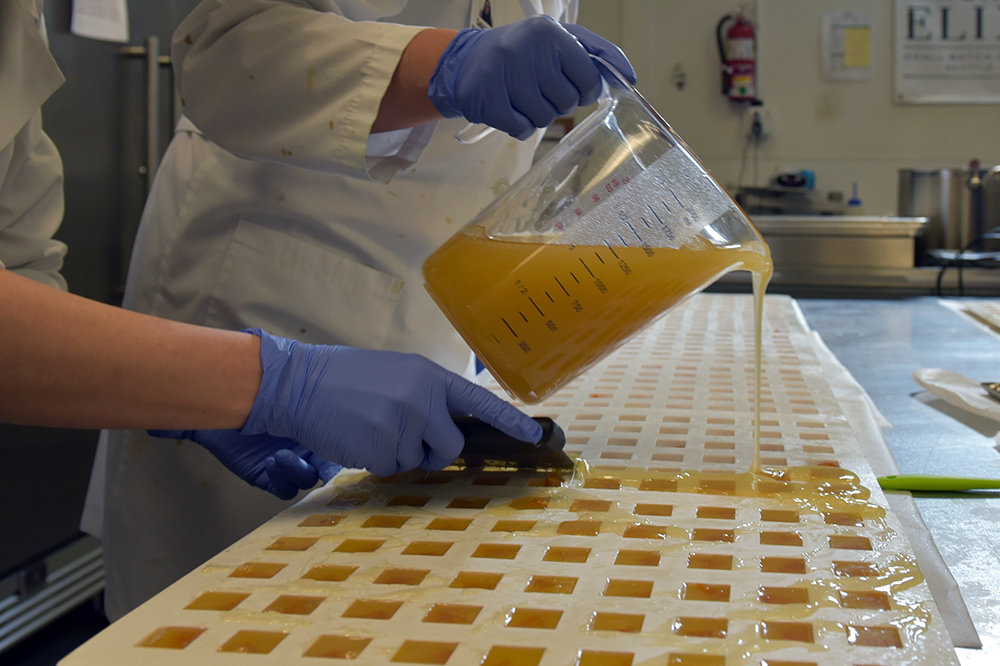 Restrictions facing manufacturers
Some matters that were released with MCRSA are most likely to remain with MAUCRSA, and cannabis entrepreneurs in California should keep these in mind moving forward.
Consider the following excerpt from Section 77 of SB94:
(a) The State Department of Public Health shall promulgate regulations governing the licensing of cannabis manufacturers and standards for the manufacturing, packaging, and labeling of all manufactured cannabis products. Licenses to be issued are as follows:

(1) "Manufacturing Level 1," for sites that manufacture cannabis products using nonvolatile solvents, or no solvents. A Manufacturing Level 1 M-Type 6 licensee shall only manufacture cannabis products for sale by a retailer with an M-Type 10 license.
(2) "Manufacturing Level 2," for sites that manufacture cannabis products using volatile solvents. A Manufacturing Level 2 M-Type 7 licensee shall only manufacture cannabis products for sale by a retailer with an M-Type 10 license.

(b) For purposes of this section, "volatile solvents" shall have the same meaning as in paragraph (3) of subdivision (d) of Section 11362.3 of the Health and Safety Code, unless otherwise provided by law or regulation.

(c) Edible cannabis products shall be:

(1) Not designed to be appealing to children or easily confused with commercially sold candy or foods that do not contain cannabis
(2) Produced and sold with a standardized concentration of cannabinoids not to exceed ten (10) milligrams tetrahydrocannabinol (THC) per serving.
(3) Delineated or scored into standardized serving sizes if the cannabis product contains more than one serving and is an edible cannabis product in solid form.
(4) Homogenized to ensure uniform disbursement of cannabinoids throughout the product.
(5) Manufactured and sold under sanitation standards established by the State Department of Public Health, in consultation with the bureau, that are similar to the standards for preparation, storage, handling, and sale of food products.
(6) Provided to customers with sufficient information to enable the informed consumption of the product, including the potential effects of the cannabis product and directions as to how to consume the cannabis product, as necessary.
(7) Marked with a universal symbol, as determined by the State Department of Public Health through regulation.

(d) Cannabis, including concentrated cannabis, included in a cannabis product manufactured in compliance with law is not considered an adulterant under state law.
The following list is made up of cannabis-related items from the first set of rules that could potentially change:
Cannabis-infused alcoholic beverage
Addition of non-cannabinoid additives that increase potency of cannabis products
Products that must be stored below 41˚F, including perishable bakery products (could contain cream or custard-filled pies /pastries, eggs, synthetic fillings, or meat-filled pies / pastries)
Vacuum packed
Canned products
Dairy products including butter
Meat products
Seafood products
Application of cannabinoid extracts to commercially available snacks or food items.
And, though we won't be going in deeper detail in this post, here is a host of other issues that would-be cannabis manufacturers should also keep in mind for California's future market:
Multi-tenant operations and co-location restrictions, but with abilities to share facilities
Responsibility of tax payment on distributors, and not cultivators
Requirement of Type P license (processor) to dry, cure and trim flower
Prohibition of trimming on cultivation site
Requirement of distributors to hold the entire lot of product on site
Transport to be conducted by distributors
The Isolation of extraction facilities entirely
Uncertainty around requirement of distribution license to self-distribute
Complexities around acquiring water from municipal water agency if you are in an urban area
The rise of cannabis cooperative associations that allow for small producers to band together, coordinate production and marketing ranging from what they plant, pricing, and process (though limited to 4 acres)
Implementation of standards (i.e. hand-crafted, cottage-grown) could be tangibly defined
The MAUCRSA is currently under review and industry participants are strongly encouraged to submit their thoughts regarding the proposed regulations. There is a lot for any organization or entrepreneur to swallow, but taking steps to ensure you're in alignment and preparing for what's coming will drastically increase your chances of success in California's green rush.
Get daily cannabis business news updates. Subscribe