On January 1, California opened the largest legal adult-use cannabis market in the world. The marketplace, however, has experienced a resoundingly unimpressive launch, with sales numbers hovering at about 50 percent of pre-legalization predictions.
At the heart of the market's tumultuous start, there lies a mess of issues — including over taxation, burdensome regulations, local licensing delays, and even hiccups with altruistically intended equity programs — but the bottom line is that consumers, entrepreneurs, and cannabis industry workers are all experiencing negative side effects in the new marketplace, including product shortages, employee layoffs, and more.
A broken supply chain
While California's adult-use cannabis market officially launched in January, the state has had a functioning medical cannabis infrastructure for decades — longer (and larger) than any other state. Over the years, retailers, producers, and manufacturers developed business relationships that relied on consistency in the quality and availability of a wide range of cannabis products.
According to Adam Spiker, executive director of the Southern California Coalition, the new marketplace is suffering because in many ways it has failed to capitalize on those important relationships. Looking at Los Angeles in particular, where there once existed thousands of cannabis businesses, the city has broken the cannabis licensing process up into three parts. Phase 1 licenses were given to dispensaries who had proven themselves to city officials over many years of operation. But, in receiving those licenses, the businesses have been shut out of the long-established medical industry supply chain that their patients/customers had come to rely on.
"Immediately, once you agree to a state license, you are agreeing to no longer do business with any entity that is not licensed," Spiker told Ganjapreneur. This means that any delays in licensing — and there have been many — place extraordinary strains on the legal marketplace.
The city's Phase 2 licensing period, which just opened on August 1, is only available to non-retail companies who have been a part of the legal cannabis supply chain since at least 2015. Here lie even more complications, however, because L.A.'s cannabis social equity policies demand that pretty much the entire next wave of licenses go to individuals who satisfy the equity requirements.
Everyone else must wait until Phase 3 licensing begins, for which no further announcements have been made. "Most businesses that are licensed — or are operating, trying to be compliant and waiting for a license — their reward for that is they're not doing as well because the industry's supply and demand is still being captured through illicit means," Spiker said.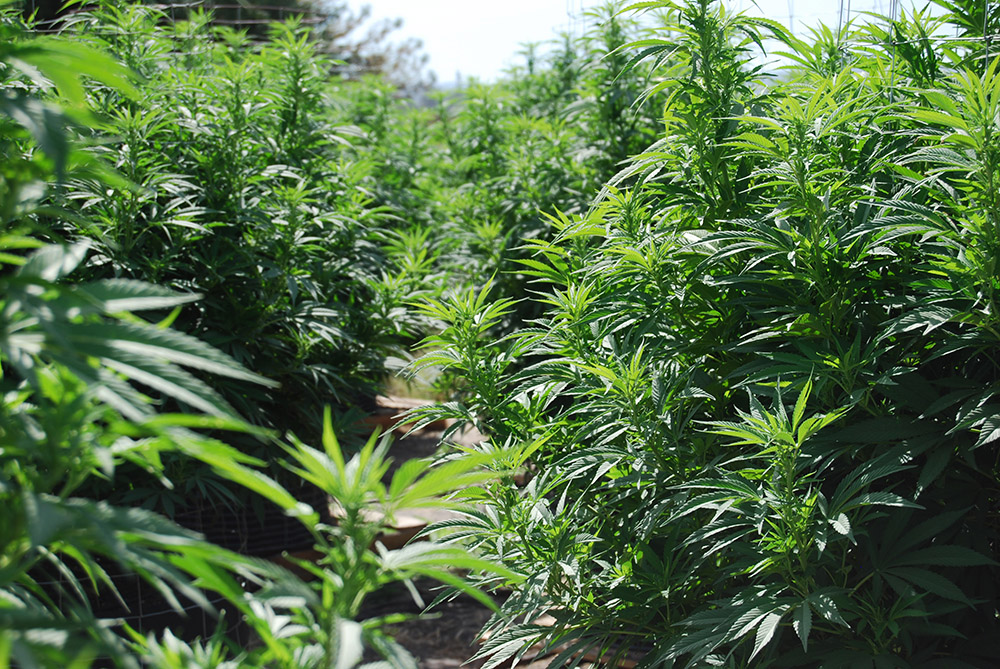 Local bans and regulations
Another consideration is that the state of California is huge both in land mass and in population and, despite the state's typically progressive demeanor, conservative sentiments are strong throughout the countryside and smaller cities.
"Most of the state — to quantify that, it's about 70% of the land mass and 75% of the population — still actually has a ban in place," said Hezekiah Allen, Executive Director of the California Growers Association. "And the unfortunate reality is it's not going very well, even in those areas where it is available."
Heightened tax rates have also created massive price fluctuations that confuse and frustrate customers. "To have such a high tax burden on the few businesses that are able to make it through this gauntlet at the local level — frankly, there are so many other [unlicensed] businesses out there, consumers don't need to know the difference," Allen said. "All they know is that over here the products cost half as much."
Unemployment rising
The struggles of California cannabis are even starting to bleed into neighboring and ancillary industries. "There are rural communities that are really dependent on the cannabis industry, and some restaurants and gas stations are even seeing declining sales," Allen told Ganjapreneur. "At the micro level, we're seeing unemployment — everything that comes with a recession."
The issue has reached such a breaking point, Allen said, that the California Growers Association added a new level of membership for business owners who had to close down their company.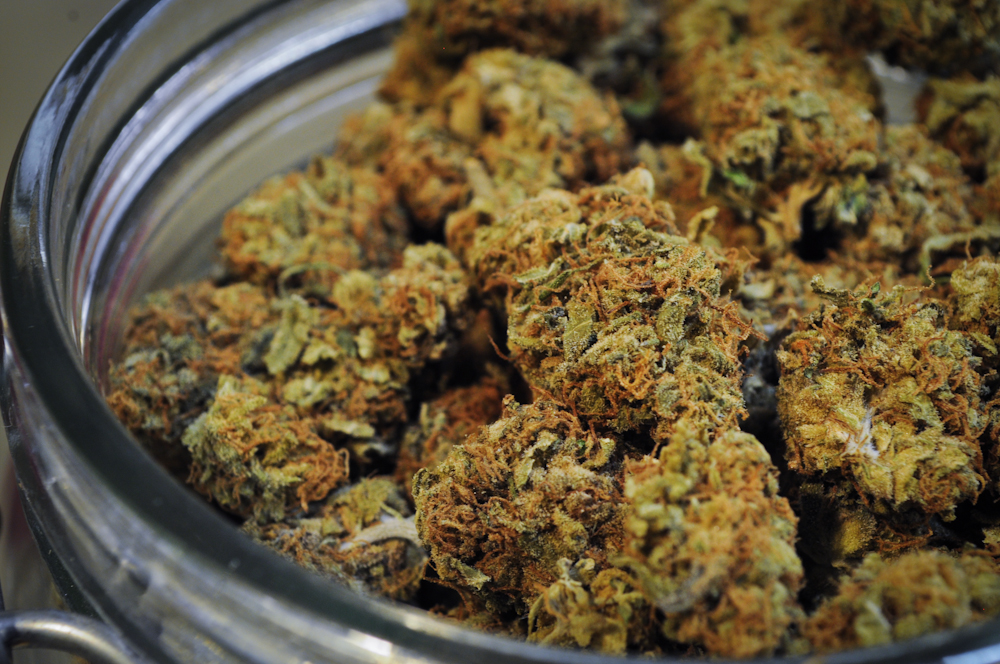 Even the most successful and well-established cannabis businesses are suffering through the industry's growing pains. Recently, Oakland-based Harborside Health Center, the world's largest and most well-known dispensary, was forced to lay off some of its workers this month after it became clear that a drop in revenue since January was beginning to take its toll. Ganjapreneur learned about the layoffs from a source who was directly involved, and we reached out to Harborside for comment. Andy Berman, the CEO of Harborside's holding company, FLRish, Inc., explained the situation:
"The transition from a loosely regulated, non-profit market to a fully regulated, for-profit market has been challenging for California's legacy legal cannabis businesses. High taxes have re-invigorated the illegal market, compliance requirements have reduced profit margins and disrupted the supply chain, testing bottlenecks and failures have taken many popular products out of supply, and delays by local licensing authorities have kept the number of state-licensed growers and retailers at a fraction of pre-1/1 levels. The cumulative effect across almost the entire industry, including Harborside, has been to raise costs while reducing net revenues. This dynamic has led us to make substantial reductions in our operating costs, including payroll. This unfortunately has required us to lay off some employees, and reduce working hours for others. Our hearts go out to them and their families, and we hope to rebuild our workforce as market conditions improve."
Uniting the industry
Matthew Nathaniel, General Manager for The Heavy Grass, highlighted issues with banking and a lack of laboratory testing standards. He argued that regulators "missed the opportunity" to learn from other states' transition process from medical to adult-use cannabis.
"Ultimately, the problem is policy makers who either don't understand business, cannabis culture, or both," he told Ganjapreneur. "It's really falling on business leaders to guide this industry into the future in a responsible manner."
Determined to unclog the industry, Allen and Spiker last week announced the formation of The CalGrowers-SoCal Coalition Collaboration: a statewide unification project to help the industry collaboratively and constructively push back against burdensome taxes and regulations.
"What we need as a business community is to come together," said Allen, suggesting in no uncertain terms that he expects 2019 to be a "year of unification" for California's cannabis industry.
And, although regulators have at times dragged their feet or expressed their ignorance or even hostility towards cannabis, Spiker argues that the industry is definitely moving forward, not backward, despite the market's early slump.
"It's so complicated, it was never going to happen overnight," he said. "I think we're turning a corner. The state, to their credit, finally have a set of criteria and policies in place. While they're still tweaking some things, the meat of what they expect [from cannabis licensees] is there."
However the market evolves going forward, it is abundantly clear that cannabis entrepreneurs in California — much like those in every other adult-use marketplace that has evolved over the past four years — will be in for one heck of a bumpy ride.
Get daily cannabis business news updates. Subscribe