Next Tuesday, Election Day 2018, voters in four states will decide whether or not to adopt huge reforms to their state's cannabis laws.
Michigan and North Dakota will be voting on full legalization while Utah and Missouri voters will decide whether or not to allow medical cannabis access.
But also, in a nation of just two major political parties which have grown more and more polarized, the 2018 midterms represent an opportunity to push cannabis reforms — currently one of the most bipartisan political issues among voters — back into the mainstream spotlight.
Michigan
Michigan's legalization initiative, a.k.a The Michigan Regulation and Taxation of Marihuana Act, is appearing on ballots as Measure 1.
Measure 1 legalizes the recreational use and possession of cannabis for adults 21 and older. Individuals would be allowed to possess up to 2.5 ounces of cannabis and grow up to 12 plants at home with a 10-ounce possession limit on cannabis kept in a citizen's residence (amounts over 2.5 ounces would need to be kept in a locked, secure container).
The initiative would also establish a taxed-and-regulated system for commercial cannabis cultivators and distributors, with tax revenue earmarked for local governments, K-12 education, and road and bridge maintenance. Local governments would be able to establish local bans and/or restrictions on the industry.
Poll results show that voters strongly favor Measure 1, with 56 percent in support according to a Glengariff Group, Inc. poll in September.
MI Legalize, the group behind Measure 1, first started collecting signatures in 2015 for a planned 2016 ballot appearance. In a ruling of questionable legality, however, Michigan's Bureau of Elections declared half of the group's 350,000 signatures were invalid and advocates had to delay their push until this year.
If successful, Michigan would become the first state in the Midwest to fully legalize.
North Dakota
North Dakota's Measure 3 is arguably the least restrictive legalization plan ever seriously considered in the U.S.
Measure 3, proposed by advocacy group Legalize ND, would legalize adult-use cannabis with nearly zero restrictions and establish a system for automatically expunging the criminal cannabis records of North Dakota citizens. Measure 3 would not establish a taxed-and-regulated system for commercial cannabis cultivation/distribution — instead, it opens the door for private citizens to grow and sell their own cannabis with no limitations, tax-free.
Polls suggest Measure 3 will be a tight race, with one Legalize ND poll showing 51 percent of voters in support of legalization. Opponents to the measure, however, suggested those poll results could be skewed.
If successful, Measure 3 would take effect in just 30 days and would require lawmakers to almost immediately begin working on the state's expungement plan.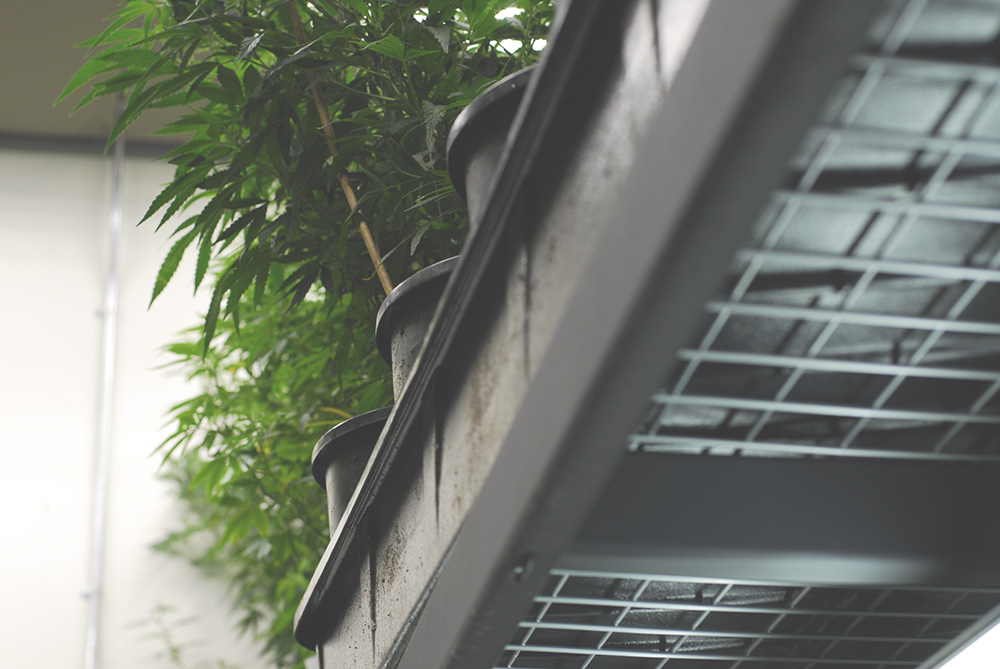 Utah
Utah's medical cannabis legalization initiative, the Utah Medical Cannabis Act, is filed as Proposition 2. Proposed by The Utah Patients Coalition, Proposition 2 would establish a comprehensive medical cannabis program in the state, giving patients with a doctor's recommendation the right to grow their own medicine. The initiative would also create a system for state-licensed growers and dispensaries. Notably, the proposal would not allow for patients to smoke any cannabis products.
Utah's push for medical cannabis this year has been wrought with opposition from both lawmakers and The Church of Jesus Christ of Latter-day Saints, but advocates have persevered.
The measure enjoyed strong support among voters until the LDS church announced its opposition and pushed out several anti-Proposition 2 campaign ads. Polls suggest the vote could still be close, however.
Recently, however, reports surfaced that cannabis advocates had reached a compromise with lawmakers and church leaders that would see a medical cannabis measure adopted by the legislature next session, regardless of whether or not Proposition 2 is successful.
Voters could — and should, according to state Sen. Jim Dabakis — still approve Proposition 2. Utah law, however, allows lawmakers to alter voter-approved measures, which is how the legislature would still be able to follow through on the compromise it made with The Utah Patients Coalition.
Despite the compromise's announcement in early October, opposition ads against Proposition 2 have continued on full-blast in recent weeks.
Missouri
Missouri voters will face not one but three different medical cannabis initiatives this Election Day. All three initiatives — Amendment 2, Amendment 3, and Proposition C — would legalize the growing, manufacturing, consumption, and distribution of medical cannabis. According to state law, the initiative that receives the most votes would override the others, although the constitutional amendments, if successful, would automatically take precedence over the proposition.
Between the three options, cannabis advocacy group NORML recommends Amendment 2. Proposed by New Approach Missouri, Amendment 2 is also the only MMJ option on Missouri's ballot that would allow patients to grow their own medicine.
Amendment 2 is popular because it lets doctors, not lawmakers, dictate who should be allowed to use medical cannabis. The measure would also establish just a four percent medical cannabis tax with proceeds going directly to funding health care programs for veterans, one of the lowest in the country.
In contrast, Amendment 3 would establish the nation's highest tax on retail purchases of medical cannabis products (15 percent) and, according to NORML, "Amendment 3 was funded entirely by one person, who drafted his amendment for his own personal benefit."
Proposition C is not recommended because it would leave the door open for elected officials to tamper with the program, potentially diluting the industry and its effectiveness for patients.
Get daily cannabis business news updates. Subscribe