It might be hard to imagine in the face of an ongoing global pandemic, but one of the top stories this time last year was the presence of a few thousand cases of a mysterious disease associated with vaping. By the time officials scrambled to learn more about an underground vape industry they had long ignored, the crisis had already taken hold around the country. But when COVID-19 took over the news cycle, the focus on EVALI — short for "e-cigarette or vaping product use associated lung injury" — took a back seat. The crisis, however, is ongoing.
The UK faced its first official vaping related death in July amid its response to the coronavirus pandemic and states like Utah and Minnesota have started seeing another influx of EVALI cases in hospitals. A total of 2,561 people were hospitalized due to vaping related lung injuries in 2019 and there were 55 confirmed deaths by December. These numbers may seem slight amid the deadly COVID-19 pandemic but, at the time, the EVALI vaping crisis was considered a national emergency.
Cutting agent culprit
In November, the CDC identified the use of a cutting agent called vitamin E acetate as the likely culprit behind the spate of vaping-related hospitalizations and deaths. But the crisis was already in full swing. EVALI patients were diagnosed with lipoid pneumonia, a condition that occurs after inhaling an excess of mineral oil. Vitamin E acetate, which is typically used to play with oil viscosity and has been approved by the FDA for use in lotion and other topicals, was consistently found at the primary injury site in afflicted patients.
The search for Dank Vapes
One of the first states to see a flush of patients with vape-related pulmonary issues was Ohio, where some patients voluntarily turned in cartridges they were using and most products were in turn traced to the legacy or unregulated markets. From there, multi-million dollar busts occurred in the Midwest along the I-80 in Wisconsin, Minnesota, Iowa, Indiana, and Illinois. As more hospitalizations rolled in, police, lawmakers, and citizens were all seeking a common thread. Crafty producers even managed to create off-brand versions of popular licensed vape manufacturers like TKO and Stiizy, but one brand — Dank Vapes — rose above the rest as it appeared to knit together the most cases.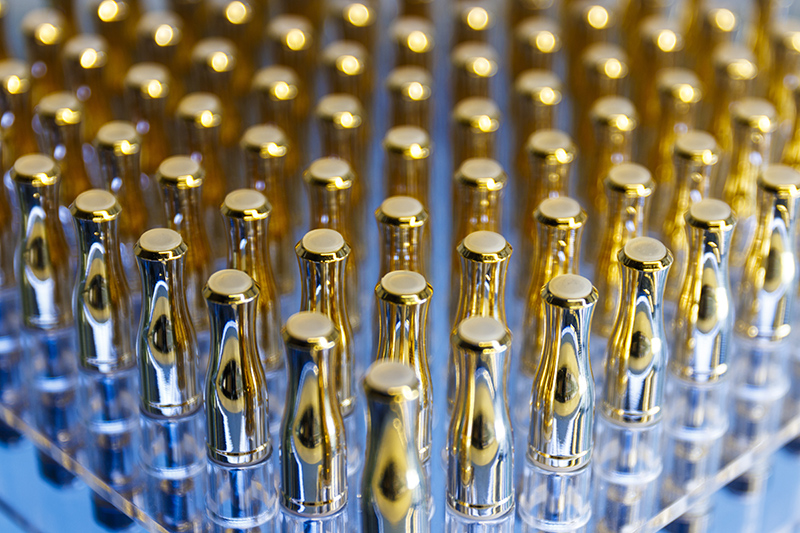 With Dank Vapes' flashy little boxes that so mathematically mimicked legal cartridge packaging and the slurry of easily accessible online markets, there were paths leading to the unlicensed operation everywhere. "Who created Dank Vapes?" was the question on everyone's mind but the answer was obviously more complicated than the question implied — simply put, Dank Vapes appeared to come from … well, everywhere.
People in prohibition states could easily access Dank Vapes products online, making it particularly popular for people outside of state-legal markets. But Dank Vapes packaging, and other common black market cart packaging like Mario Carts, Exotic, and Dankwoods, could also be easily purchased online from overseas factories. And, with the ability to purchase extraction equipment and set up an illegal lab almost anywhere — coupled with easy access to professional-looking packaging and cartridge tech — it wasn't long before the underground vape industry cast a deep and expansive net across the United States. Ultimately, getting started in dealing Dank Vapes was almost as simple as buying some for yourself.
By the time officials could muster a response, Dank Vapes' production was on the decline but the renegade vaping brand had already shone its light on exactly how prolific the legacy market had remained despite legalization footholds around the country. Eventually, Dank Vapes sank back into the shadows but the damage was done.
Perhaps most frustrating, however, is that while the true origins of the contaminated vape products will likely be forever unknown, it stands to reason that federal legalization, coupled with reasonable regulatory guidelines, could have curbed the crisis from the very beginning.
Uncoordinated response
In response to the crisis, law enforcement shifted its focus to shutting down unlicensed dispensaries in cities like Los Angeles, where the unregulated market still thrived. Websites and social media pages that previously advertised and shipped out unlicensed cartridges eventually started to disappear.
Additionally, with the death toll climbing, many governors in adult-use states took action. Washington Gov. Jay Inslee banned all non-native vape additives including vitamin E acetate and plant-derived terpenes. In California, Gov. Gavin Newsom focused on quelling the unregulated market and recommended more education and warnings around the dangers of vaping. Massachusetts, on the other hand, opted to quarantine some 600,000 cannabis vaporizer products in December due to the ongoing confusion circulating those products, which were only just released from quarantine this week.
Today, even with vitamin E acetate having been identified as the culprit behind the EVALI crisis, many of the restrictive responses including bans on plant-derived terpenes and flavorings have remained in place.
EVALI vs COVID-19
As the COVID-19 pandemic tightened its grip on the world, medical professionals understandably shifted their focus to the respiratory virus, which happens to have very similar symptoms to EVALI. And, while the news cycles and national attention have obviously moved on, it's very likely that EVALI never actually stopped presenting in hospitals. This is made extra complicated not only because the condition reflects symptoms of the coronavirus, but also because patients in prohibition states often remain reluctant to admit that they have been vaping cannabis. If THC use was legal and regulated, however, then patients would be more willing to share such activities with medical professionals.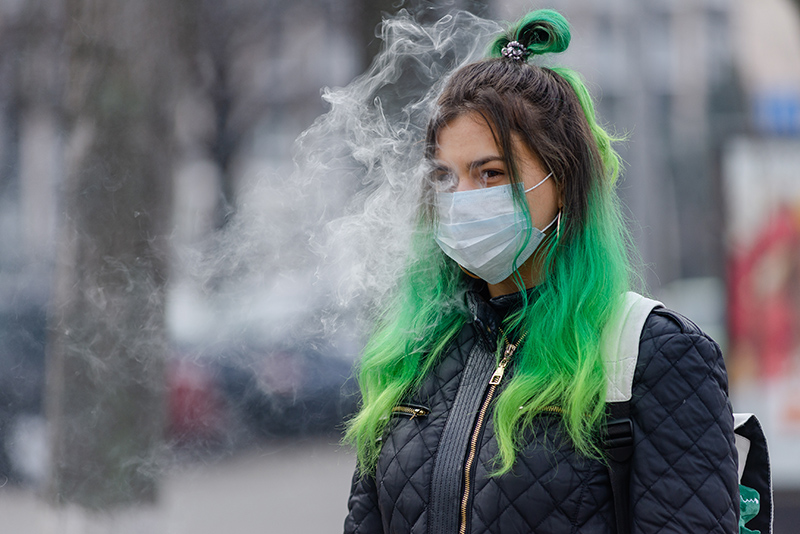 Regulation remains the obvious, best answer
Last November, the CDC's Principal Deputy Director Anne Schuchat quietly admitted that regulating cannabis vaporizer products, including lab test and labeling requirements, would help protect consumers from EVALI.
Legalization would also require regulatory bodies to focus on understanding the industry for the purpose of regulating the wholesale shipment of industrial goods, including vape technology. With those regulations in place, many legal companies would likely not have been forced to forfeit and quarantine their products, which led to compounded profit losses.
Ultimately, that lack of government oversight allowed for a blindspot in vape tech and hardware regulations. There may not have been a way to fully avoid the crisis but a country equipped with a legal and regulated marketplace for cannabis vape products would have been significantly better prepared for identifying the issue and taking action to keep the general public safe.
And, although the EVALI vape crisis must feel distant to most Americans after the wild and unprecedented year we've had so far, it's never too late to get started.
Get daily cannabis business news updates. Subscribe