The "Gentlemen Smugglers" were a group of East Coast drug smugglers who from 1971 to 1986 brought some 250 tons of cannabis to American shores. They were eventually caught during Operation Jackpot, the first multi-pronged federal law enforcement investigation which kickstarted then-President Reagan's long and disastrous War on Drugs.
Today, Barry "Flash" Foy — a smuggler-turned-entrepreneur who served 11 years in prison under federal drug kingpin charges — has joined the industry once again, this time launching a legal Massachusetts cannabis brand under the same name.
Legendary outlaws
The original Gentlemen Smugglers were known for being better educated than most smugglers and, most notably, nonviolent. They were given the name by a local newspaper writer who was reporting on investigators' efforts to catch the outlaws, and the name stuck.
"I'm thankful to her for doing that," Foy said in a recent interview covering his journey to the legal cannabis space.
"The name made sense for us because we were in the cannabis business. We weren't in the cocaine business, we weren't in any other kind of drug business, we were just in the cannabis business — and it's not a business that requires any kind of craziness." — Barry Foy, in an interview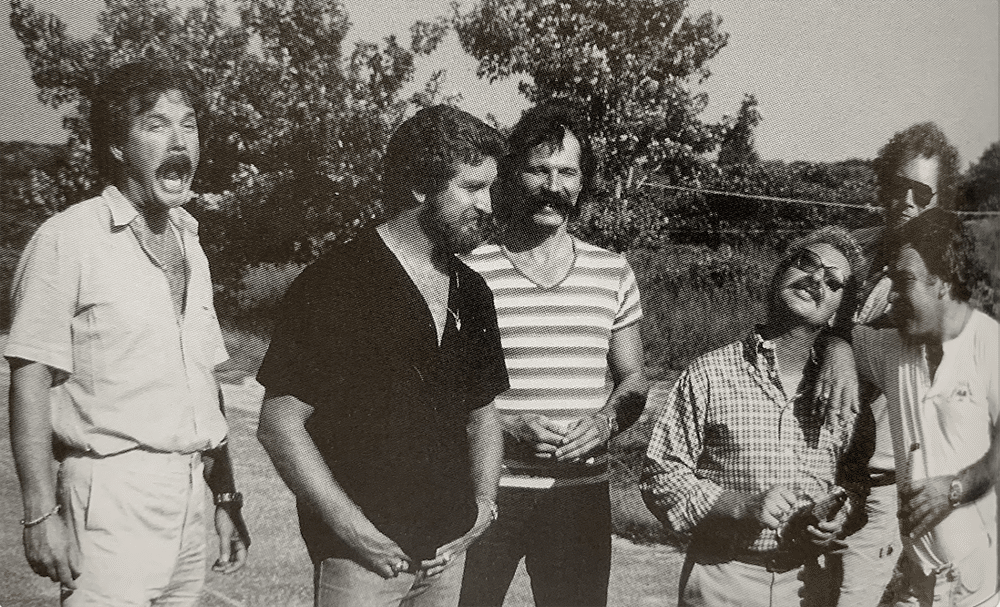 The group's smuggling escapades, which included international cat-and-mouse games with then-U.S. attorney Henry McMaster, who is now the governor of South Carolina, were thought to have generated more than a half-billion dollars on the black market. Their story was closely documented in Jason Ryan's 2011 bestseller Jackpot: High Times, High Seas, and the Sting That Launched the War On Drugs.
The smuggler's return
Now, nearly 40 years after the smuggling group's downfall, Gentlemen Smugglers is officially launching in Massachusetts this month with products manufactured in partnership with Root & Bloom, a vertically integrated cannabis operator handpicked by the GS team, with the first batch of products featuring cannabis grown by Lazy River Products. The brand will initially carry two types of products: a "High Tide" product featuring Applejack (a sativa strain) and a "Low Tide" product featuring Platinum OG Kush (an indica strain). The company's earliest offerings, which are set to hit store shelves in the coming weeks, will include both pre-rolls and raw flower.
"I think the cannabis business will have some sputtering and some stops and starts but I think overall, it's the people's wish," Foy said. "Now that the people are on board and attitudes have changed, it's going to be a lot of fun to be on this side of [the industry]."
While Massachusetts does have cannabis social equity opportunities for "individuals most impacted by the War on Drugs," these did not factor into Gentlemen Smugglers' decision to launch in the state, Foy said. Rather, the team preferred the state's business-friendly regulations and the fact that Massachusetts, with its rugged and widely varied coastline, has been utilized by smugglers since the days of alcohol prohibition.
Foy also said he wants to use the brand's platform and success to support other cannabis prisoners, and that portions of the company's proceeds are planned to help the Last Prisoner Project and potentially other prisoner advocacy groups. "I spent a long time behind bars for the plant and I don't think anybody should be there, and this is a way for me to help out the brothers and sisters who still are," he said.
Get daily cannabis business news updates. Subscribe