Rosin cannabis concentrates might be simple to make but there is a science to creating top-shelf rosin, and Colorado's PurePressure is a company dedicated to enabling truly artful rosin extractions for licensed businesses and extraction enthusiasts alike. 
We recently received a PurePressure Helix Rosin Press for review and, after years of reading about rosin extraction from the sidelines, I was immediately giddy at the thought of squishing my favorite flower at thousands of pounds of superheated force. Ultimately, I was very pleased with the results.
Unboxing the Helix Rosin Press
Our PurePressure Helix Rosin Press arrived in a smartly packaged shipping box that, while heavy, had been efficiently secured with styrofoam packing, which kept the highly valuable piece of machinery from shifting around during transit. The package also included a detailed instruction manual and all of the notably minimal — though still necessary — tools and supplements for assembly.
At first glance, the Helix Rosin Press is a hefty piece of machinery with a simple interface. Assembly was quick and the hardest part was deciding where in my apartment to set it up. I settled on putting the unit on my dining room table and was pleasantly surprised at how little work was necessary to get everything ready for my first pressing. I screwed on the unit's feet, which were detached during shipping, and set the table clamps so the unit wouldn't shift during use.
The first press
PurePressure describes their Helix press as a solventless extracts option designed to be used "by anyone, anywhere," and I definitely vibed with that sentiment. I will readily admit that this was my first attempt at homemade rosin — so, after watching about twenty minutes worth of YouTube videos discussing the science and strategies behind rosin concentrates, I jumped into my first pressing.
I used top-shelf flower from cultivator Autumn Brands, which I purchased from the Cannabis Buyers' Club in Berkeley, California. To my pleasure, the Helix made professional-grade rosin pressing a breeze and it was immediately obvious to me that with just a little more experience with the unit, I could press out some super successful rosin.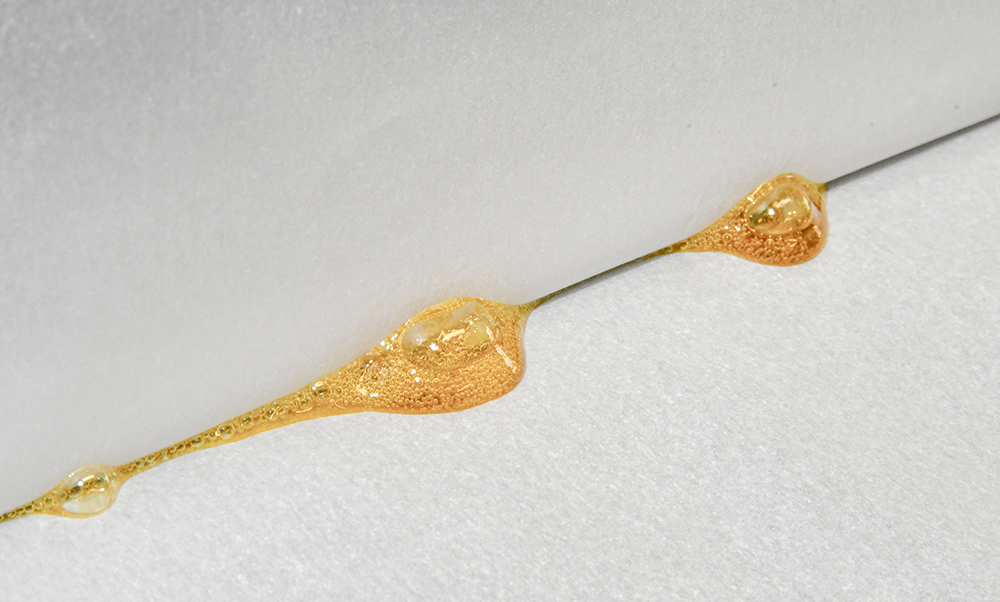 The Helix Rosin Press allows for customization and experimentation with every press. Via the Helix's LCD touch screen interface, for example, you can easily adjust the temperature of both the top and bottom pressure plates, as well as set pressure limits to within 10 lbs of accuracy. For my first press, I kept things relatively low at 180 degrees Fahrenheit and just 600 lbs of force. But, as I quickly gained experience, I also decided to slowly up the temperature until I capped at 220 degrees and about 1200 lbs of force — this is towards the higher end of the temperature/pressure spectrums that work best for flower pressing, according to PurePressure's Eric Vlosky.
After digging up my dab rig and a quick trip to the store for a butane refill, I was ready to taste my first attempts at rosin pressing and was (not surprisingly) blown away by both the flavor and potency of my first go — and things only improved from there.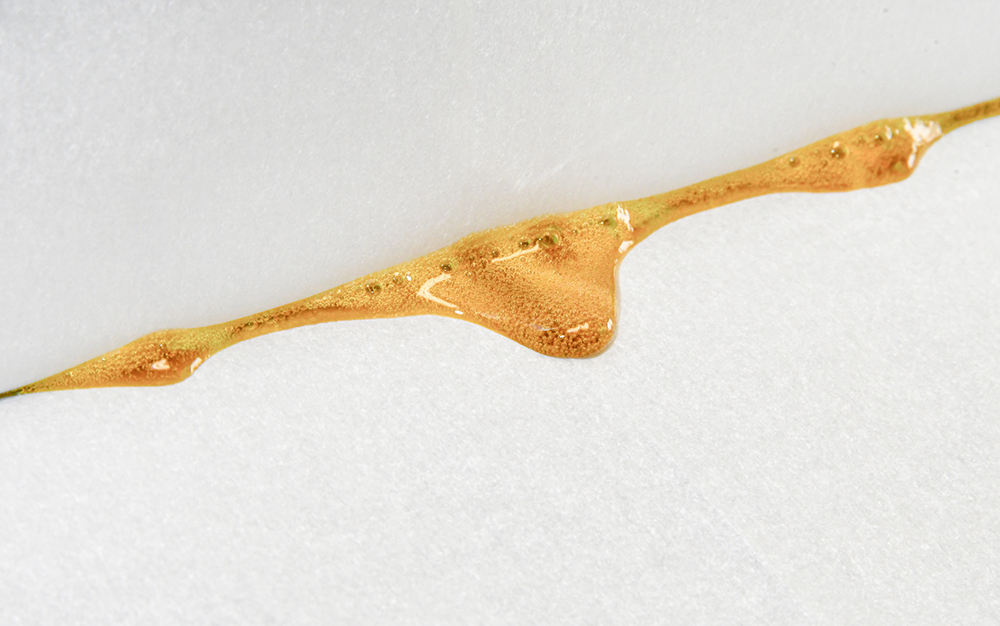 Commercial use
While the Helix is perfect for a home growing rosin enthusiast, it has all the potential for commercial applications in a small business setting, as well. The unit boasts a recipes function that allows you to record and save your pressing process for future sessions, including temperature and pressure recordings, and even has the capability for timed sessions so you can be sure that each press is an accurate recreation of the recipe that works best for you. The unit can save up to 29 different recipes, so you can easily manage a diverse range of regular rosin creations. 
Another bonus to the Helix press is its user-friendliness: after just a little experience with the unit (and, remember, I started as a complete rosin newbie) I was able to rapidly speed up the pressing process. Soon, making sure that my flower was properly ground and evenly distributed on the press became the most time-consuming part of the process.
Lastly, I couldn't help but worry that my measly flower pressings paled in comparison to the massive potential offered by PurePressure's Helix press. I capped my pressure limits at just 1,200 lbs, for example, but the Helix is capable of exuding up to 6,000 lbs of force, while the plates can be heated to up to 300 degrees. While these extreme limits are not particularly helpful if you're pressing pure flower, it's an important option for growers who might need to press several ounces of hash at once, for example.
Visit GoPurePressure.com for more information, or to buy the Helix Rosin Press and any of PurePressure's other cannabis rosin solutions.
Get daily cannabis business news updates. Subscribe