The industry's opinion on patenting cannabis inventions is varied. On one hand, people worry that patent trolls will monopolize existing knowledge; on the other hand, the lack of patent protection disincentivises R&D outlays. Regardless of one's view on the monopolization of innovations in the cannabis industry, the United States Patent and Trademark Office (USPTO) is granting patents with a fervor.
There are three types of patents: (1) utility patents, (2) design patents, and (3) plant patents. All three types of patents have been issued for cannabis-specific inventions.
Utility patents
Utility patents make up the substantial majority of all patents, in excess of 90% of the total issued patents each year. These patents cover processes, machines, articles of manufacture, compositions of matter, and improvements thereof. An invention must be useful, novel, and nonobvious. This generally means that the invention cannot be known or an obvious variation of known technology. For instance, one cannot patent a method of extraction that is already known in the industry.
The most often discussed utility patent is Cannabinoids as Antioxidants and Neuroprotectants, a patent issued to the U.S. Department of Health and Human Services for the medical benefits of CBD in 2003. This has created a painful hypocrisy with the DEA stating there is no medical use for cannabis while the federal government holds a patent on the medical benefits of cannabis. Other types of utility patents in cannabis include vaporizers (U.S. Patent 9,220,294), topicals (U.S. Patent 8,425,954), grow methods (U.S. Patent 9,095,554), and extraction methods (U.S. Patent 6,365,416). There is even a recent filing from Apple (the computer maker) for a sublimating vaporizer (Pub. No. 2017/0023235).
Design patents
Design patents comprise the industrial design of a useful object. Design patents tend to cover bong and vaporizer designs. The protection of design patents are very narrow and do cover the useful aspects of the invention. Consequently, a design patent on a glass bubbler will protect its design, but not the functional components like the carb and bowl.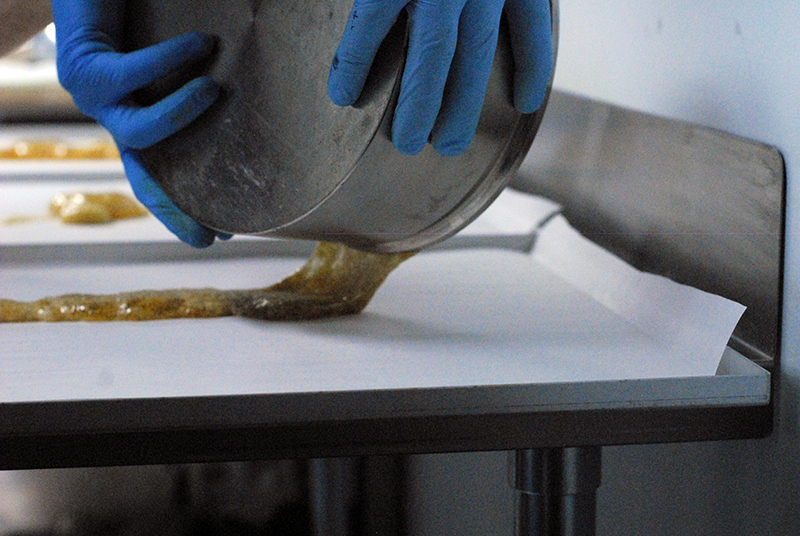 Plant patents
Plant patents cover asexual reproduction of non-tuber plants. There is only one issue plant patent on cannabis thus far. Steven Kubby is the inventor of a Cannabis Plant named 'Ecuadorian Sativa' (US PP27,475). It is a sativa-indica hybrid, and this blew open the door on future plant patents. There is considerable debate regarding its enforceability and effect on our industry moving forward.
A secondary method of protecting plants is the Plant Protection Variety Act (PVPA), created by the Department of Agriculture, which protects sexually reproduced plants. Registration requires 3,000 seeds with an 85% germination rate to be deposited into a federal seed bank. Cannabis seeds have not yet been accepted under the PVPA.
There are currently 3,000 issued patents involving cannabis with an additional 4,000 pending patent applications.
While one's sentiment on patenting innovations in the cannabis industry may bring thoughts of dread, ignoring patent protection is actually forgoing a competitive advantage. To do so would be a bad business decision.
Get daily cannabis business news updates. Subscribe