Humboldt Legends was one of the first to bring stylish packaging to California's pre-roll market during the 215 medical days. They have since made the transition to the adult-use market and have somehow managed to upgrade their style without abandoning their roots.
Working as a partnership of over 40 Humboldt County farms, each farm preserves its own philosophies, growing styles, and personality while contributing flower to Humboldt Legends product lines. The farms' approach is exceptionally honorable in these days of cannabis industrialization. Banding together to preserve their identities — while attaining some economies of scale that allow them to compete against the vast farms sprouting up across California — is truly impressive.
With the one-acre cap removed from California regulations, it is leadership like this that may be the last chance to preserve Northern California's heritage farming.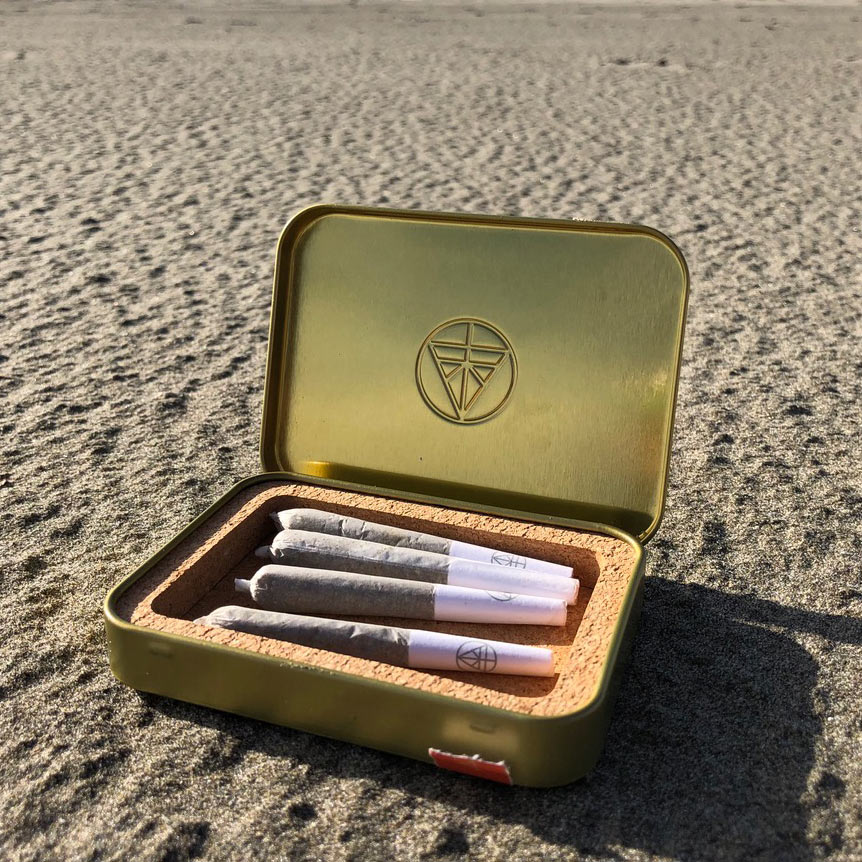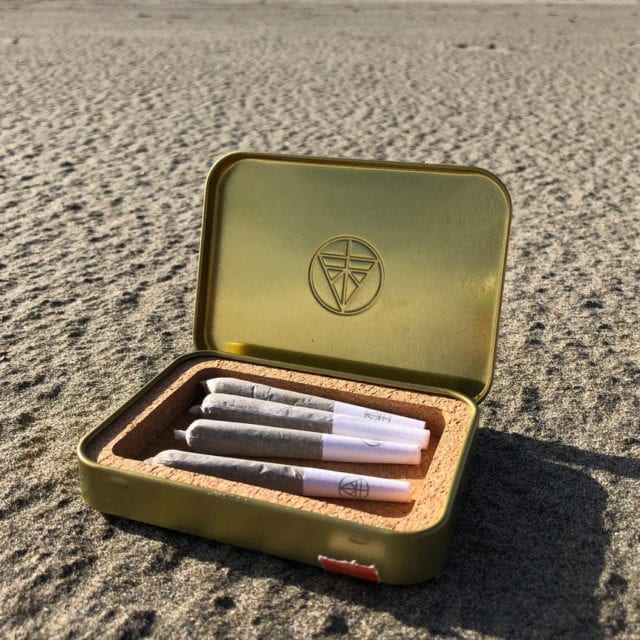 Legally, Humboldt Legends is a benefit corporation which allows them to make profits to share with family farms while also being a champion for sustainability. The California Benefit Corporation category was established in 2011 and is specifically designed for social enterprises to pursue both for-profit and non-profit objectives. Benefit Corporations allow corporate officers and directors to take into account the triple bottom line of profit, people, and planet when making business decisions. This framework allows Humboldt Legends farmers some of the organizational benefits of corporate cannabis while retaining their heart and concern for their local communities and the environment.
Humboldt Legends' offerings include live resine and hash-infused pre-rolls in 5-packs and single packs.
Even prior to the normalization via Proposition 64, Humboldt Legends set up a vetting process that ensures their farmers share high standards for the care of the plant, the land and the waterways around them and the community at large.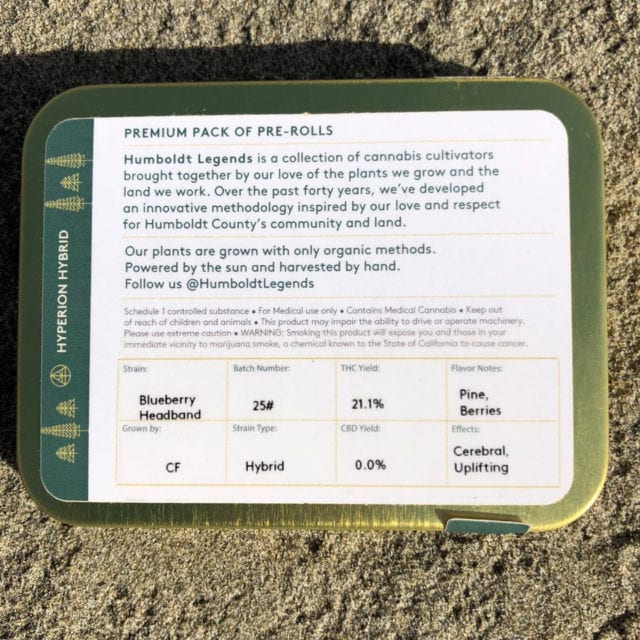 Every farm has their own particular cultivation style and Humboldt Legends intentionally doesn't standardize growing practices between their farm partners for a few reasons. Each plot of land has its own needs and no one knows that land better than the folks who live and work on it daily. Humboldt is also a large county with distinct microclimates and terroir specific to each plot of land and needs to be farmed with that in mind. All Humboldt Legends farmer partners have one thing in common: a commitment to stewardship of the land and seeing themselves as a part of the local ecosystem.
The Humboldt Legends farmer network includes families who were part of the first generation to grow in Humboldt County. During the winter months, farmers would travel the globe. Some sent seeds back, like the first generation of Afghanis, that can still be found in their strains' lineage.
Their family of farmers has strong roots in activism, having fought to keep Humboldt free of aerial and roadside pesticide spraying, even once upon a time going so far as to steal the keys of a helicopter set to spray the hillsides with pesticides.
Because there are so many farms participating, Humboldt Legends' pre-roll strains and oils are constantly changing. This is great for cannabis consumers who love to try a wide range of sustainably grown cannabis from long-time heritage farmers. And it all carries the Humboldt Legends seal of quality and environmental awareness.
Humboldt Legends can be found at cannabis retailers throughout California. Ask your favorite shop for Humboldt Legends and follow their Instagram and subscribe to their newsletter for drop announcements and details on new products.
Get daily cannabis business news updates. Subscribe