In the last two years, the growth of CBD has been the biggest news story in the health and wellness industries. The CBD market is one of the most promising industries in the U.S. with its value expected to hit the billions in the coming years. Hence, it's no wonder many are looking to get into the industry in some capacity.
If you are new to CBD, here is all you need to know about the exploding market and how to capitalize on its seemingly endless potential.
What Exactly Is CBD?
It is highly unlikely that you have not heard about CBD or cannabidiol as some may call it. Today, this herbal supplement can be found almost anywhere from health stores to supermarkets and even spas. But, do you know what CBD oil really is?
First things first: CBD is not marijuana and CBD will not get you high. CBD is a compound derived from industrial hemp which, as opposed to marijuana, contains no (THC), the psychoactive ingredient in cannabis plants.
Why Are People Turning to CBD for Their Wellness Needs?
Because CBD does not produce any mind-altering effects, CBD is a purely medicinal supplement. Research shows CBD has potent therapeutic effects thanks to its anti-inflammatory properties which work in tandem with our endocannabinoid system to regulate vital immune system functions.
A daily dose of CBD has been found to help users cope with symptoms related to various conditions including chronic pain, anxiety, and sleep difficulties. Additionally, CBD produces no significant side effects making it a safer choice than many prescription drugs out on the market today. Most importantly, CBD carries no risk of addiction or abuse.
Is CBD Legal?
In late 2018, Congress passed the Agriculture Improvement Act in what is considered the biggest win in the history of the hemp industry. Colloquially known as the 2018 farm bill, the law removed hemp from the list of controlled substances and legalized it at the federal level which in turn legalized hemp-derived products like CBD.
Why Is the CBD Industry Growing So Fast?
The surge in demand for CBD products began in 2014 with the passing of that year's version of the farm bill. The 2014 bill lifted some of the strictest restrictions on hemp and allowed certain institutions to grow and administer industrial hemp for research and/or medical purposes. The law also gave the green light to individual states to establish their own regulations on the production and manufacturing of hemp and hemp-derived products.
The bill's more permissive laws placed the status of hemp in a legal gray area that gave manufacturers and users easier access to CBD. As a result, the public quickly began to experience how CBD could benefit them and their families creating a solid base of customers for the industry to thrive on. This surge in demand did not go unnoticed by lawmakers who saw the economic potential of CBD, eventually leading to its legalization as part of the 2018 Farm Bill.
Because CBD is affordable, requires no prescription, and is safer than prescription medications, the industry gains thousands of new users every day nationwide. It is now estimated that the hemp CBD market could reach $22 billion by 2022 which is why experts have labeled CBD as "the next gold rush."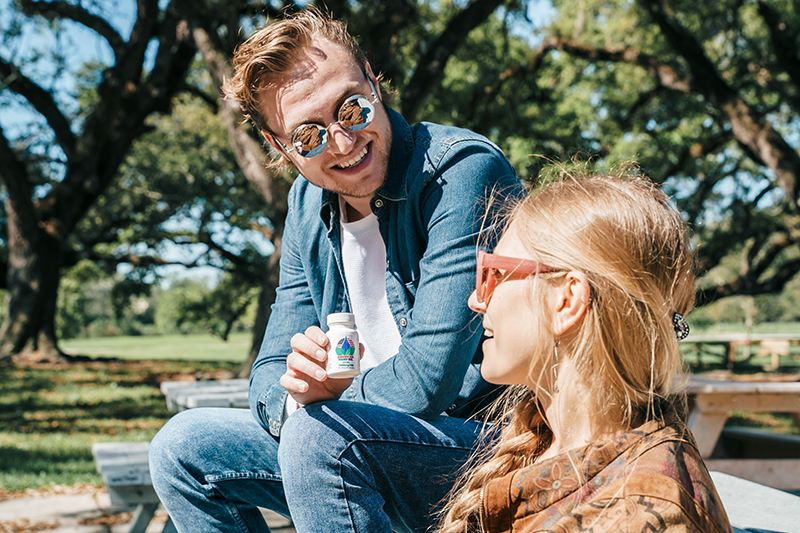 How to Capitalize on the Booming CBD Industry
With such expected growth, it is no surprise that many are trying to get into the CBD industry as early as they can. There is no greater evidence of this than the oversaturation of CBD brands in the industry. Unfortunately, starting a CBD brand or investing in one is not something everyone can afford to do, which is why many are turning to CBD affiliate marketing, an arrangement with high earning potential and little to no risk.
What is CBD Affiliate Marketing?
In layman's terms, affiliate marketing consists of generating sales and/or traffic for a brand in exchange for a commission. Affiliate marketing is an integral part of the CBD industry since a large portion of CBD sales are made online. For those interested in joining the industry, CBD affiliate marketing is a great first step to get involved as it requires no upfront costs.
How Can I Make Money from Affiliate Marketing?
All you need to become an online affiliate is a blog, website, social media channels, or any other form of online presence. Once you find a reliable CBD brand and have partnered with them, your focus should be on creating content that will lead traffic to their products or services. Every button, image, or link on your site aimed at promoting a CBD company will contain a unique affiliate ID. Each time a purchase is made through a link you provide, the company will be alerted, and you will receive a commission. Commissions vary greatly among brands, which is why choosing what brands to work with is extremely important.
How Do I Choose What Brands to Work With?
While some CBD brands offer commissions up to 30%, there is more to choosing a CBD brand than just commission percentage. Remember, you cannot generate income unless you create sales for a brand which is why product quality is crucial in this process.
If you want to maximize your potential for income, collaborate with a reliable CBD brand that offers top quality products. Remember, your reputation as a blogger or influencer may be on the line, as well.