Before this review, I had never used a portable vaporizer before — I'd never really had a need because if I'm going to smoke, it's usually a CBD strain, and even then I don't consider myself a heavy smoker. But the DRAY vaporizer by Mig Vapor caught my eye with its brightly colored packaging and futuristic typeface. As a dry flower vape, I was also able to put some CBD-heavy flowers in. I loved having this option because as someone who isn't a huge cannabis consumer, an oil-based vape seemed like a big investment.
At first glance, the DRAY vaporizer is soft with a design that allows for a solid grip. The red buttons against the black base feed further into the futuristic feel of this device. I was initially nervous that these buttons were not labeled, but the user manual was very intuitive and clear regarding layout and function.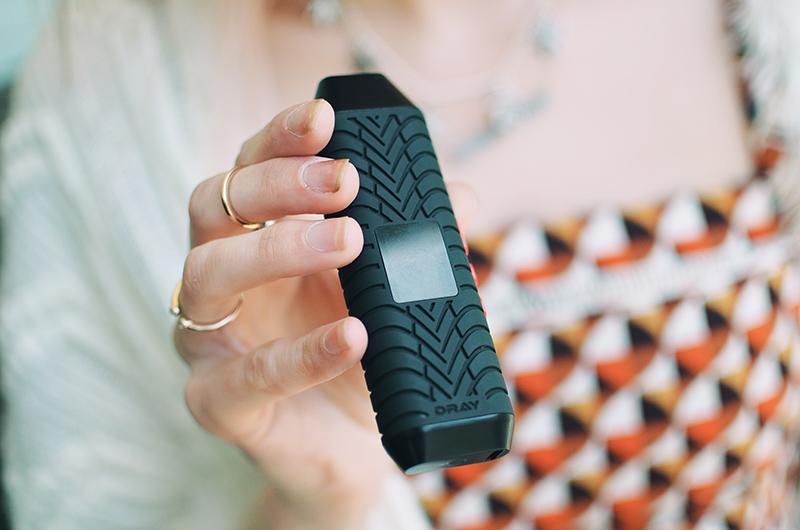 Once the device is on, the display shows the battery life and temperature. Another great thing about this device is the adjustable temperature, which ranges from 385° F to 430° F (196° C to 221° C). Different compounds in cannabis are expressed at different temperatures (linalool, a common terpene responsible for the scent of lavender, has a boiling point of 388.4° F), so, although some websites have recommended lower vaping temperatures for a milder high, this could mean you are missing certain flavor profiles in the strain you're smoking.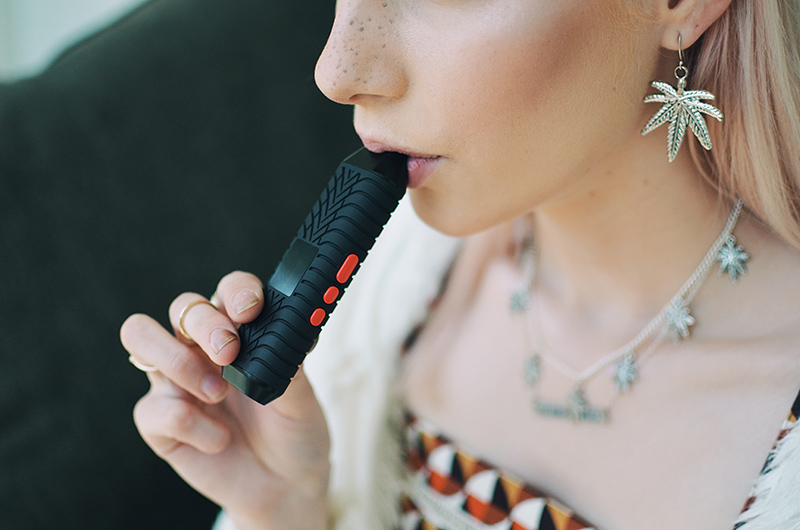 The strain I put in the DRAY was CannaSol Farm's Pine Tsunami, which has 11.6% CBD, 0.07% THC, and a lot of a terpene called α-pinene (aka "pine" scent and flavor). I was shocked by how different this smelled and tasted in the vaporizer compared to when smoking it in a pipe. I had set it to 400° F to be right in the middle of the spectrum of temperatures this vaporizer offers, and I believe not only did it express a modified flavor profile, but I felt a cleaner high as well.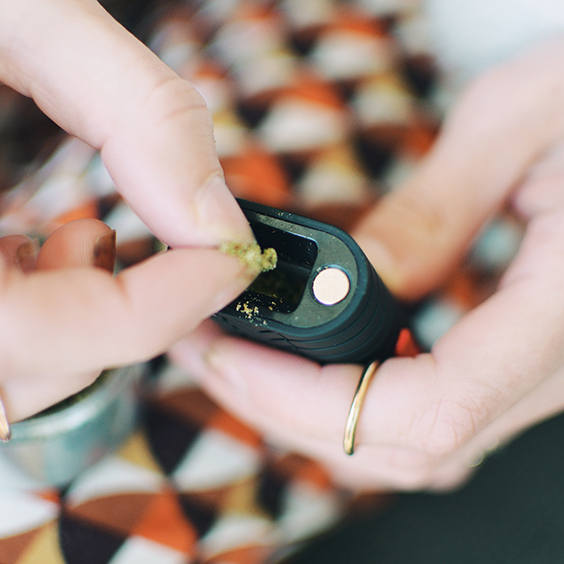 Other features about this vape include the additional cleaning supplies, replaceable filters, and the charger it comes with. Mig vapor included a cleaning brush, tweezers, cleaning swabs, etc. in addition to extra mesh. The DRAY also turns off after three minutes without use, as an additional safety feature. This could be a pro or a con depending on your use patterns, but it's nice to know the company is prioritizing safety in their products. Another aspect of the DRAY I liked was its vibrations. It vibrates when you turn it on and off, as well as when the device has reached your desired temperature — a small thing, but a very tactical way to create communication between device and user.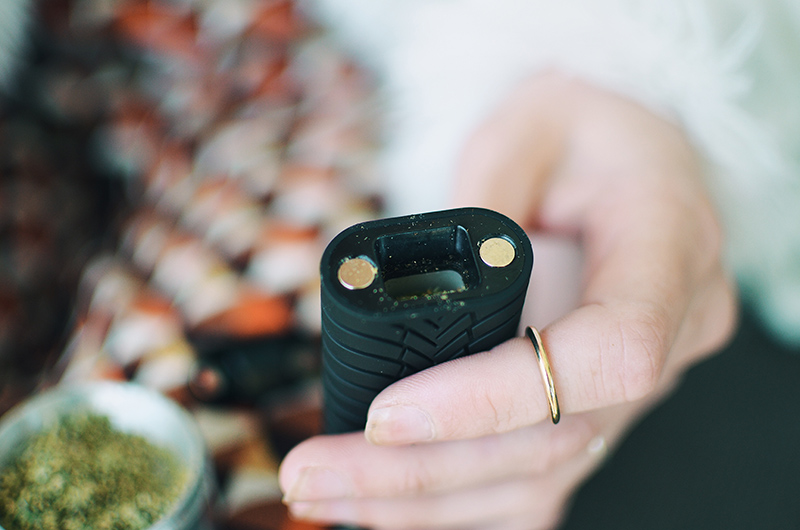 Overall, I enjoyed using this vaporizer and would recommend it to anyone who enjoys using dry-flower vapes and likes some customization in their herbal vaping experience. The DRAY was intuitive and easy to use and provided a strong but clean feeling to my high. If I had to give any critique on aesthetics, it would be that it is a little bit clunky, not the sleekest of vaporizers out there, but for a retail price of $149.99, you're paying for quality, and Mig vapor delivers.
Get daily cannabis business news updates. Subscribe