It's simple economics – supply and demand; as the wholesale price of cannabis falls some operators will be edged out of the space. Some will become so-called distressed assets with only three choices: declare bankruptcy (which is tricky), cut their losses, or sell.
In Colorado, wholesale cannabis prices are down 25 percent from 2016, and 73 percent from 2015, which has led to an increase in these types of assets – struggling businesses on the verge of collapse or already non-operational. However, it's near impossible to tell how many of these assets exist due to the private nature of the industry.
Distressed asset deals create opportunities
Jason Thomas, CEO of Denver-based Avalon Realty Advisors, said he has handled more than 20 distressed asset real estate deals, and about 15 distressed asset business and license transactions in Colorado since January 2014; ranging from $180,000 short lease deals, to $2 million property sales, to $3 million business sales. Thomas explained that his firm has seen a "marginal" albeit "identifiable" increase in these assets in Colorado over the "last couple of months" from both new and long-standing operators. "Primarily the reason for these distressed sales is typically they run out of cash, or run out of patience, or both."
"A lot of people tend to underestimate the time and cost involved for ramp up time or opening a new facility or acquiring an existing business," he said in a phone interview with Ganjapreneur. "It's unlike most any other industry because you're creating a manufacture and distribution industry. People don't understand that until they delve in."
The distressed asset deals are "complicated," Thomas said, for a variety of reasons; among them, the federal illegality of cannabis and the lack of defined sales prices – "but deals get done." He called the deals "the toughest" he has ever worked on, explaining that they can take up to a year to close from the day the contract is signed. Most often, Thomas said, new market entrants have trouble qualifying for licensing or meeting the capital requirements under Colorado's law.
Thomas said these assets, which he sees more in Denver than anywhere else, provide opportunities for both existing and new business owners, although they are not easy to find. Often, these deals require "a lot of confidentiality" and most are not publicly listed; employers don't want their employees to know, they don't want their competition to know. Thomas sends his listings to about 1,000 potential buyers two or three times per week.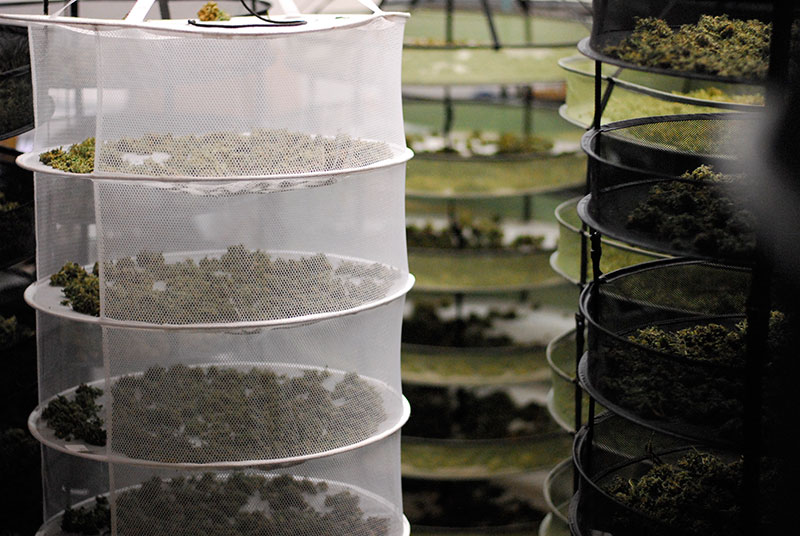 Proper preparations are needed
Chris Ganan, chief strategy officer for MedMen and general partner of their Opportunity Fund, argues that distressed assets aren't for everyone. MedMen operates in California, Nevada, New York and Canada, and Ganan estimates that the firm had completed roughly $75 million worth of transactions dealing "in some way, shape, or form" with distressed assets in the last 18 months – including the acquisition of New York licensed operator Bloomfield Industries in January.
"The only folks that I think distressed assets are suited for are groups that have three legs to the stool, so to speak: one is a key understanding of the regulatory environment today, and more importantly how that's going to realistically evolve in the future; two you need institutional operational expertise – you need the ability to go execute cultivation, production, and retail to run those businesses…three, you need the capital," Ganan said in an interview. "You need the institutional background and expertise in understanding the nuances of corporate structure real estate finance, private equity, and restructuring to go in and effectively transact on one of these deals."
What's interesting, Ganan noted, is that while the cannabis space is "an emerging, high-growth industry," it's very operationally intensive and tied to varying state-by-state regulations. What makes Colorado unique, Ganan contends, is the sheer number of licenses available – 2,500 for four or five million people – which limits "supply constraints from a licensing perspective" and has an impact on margin compression thus creating a highly competitive market.
"On the one hand you have a huge adjustable market that is rapidly expanding – hockey stick growth – but…it all comes back to the regulatory environment; how it affects these businesses and also the fact that marijuana as an industry is a very operationally intensive asset class," he said. "Because of those areas, despite the fact you have such a large market that is evolving quickly, you are starting to see these distressed asset opportunities start to pop up to those that are poised to execute from a capital and operational perspective."
As California migrates to a regulated, adult-use market, Ganan anticipates that there will be an increase in distressed assets because new capital will "flood" the market as it evolves.
"The dichotomy that exists in the marijuana space is that it's a large market opportunity from a financial perspective, and you're going to see a bunch of new capital in the space, but it's an asset class that takes a high operating skillset to actually execute on and there is a lack of institutional operators in the industry right now," he explained. "So you're going to see the new capital that's flooding in that has to go through a learning curve from an operational perspective – some will figure it out, those that don't will get gobbled up…and those will be the distressed asset opportunities for those that [have the three legs of the stool]."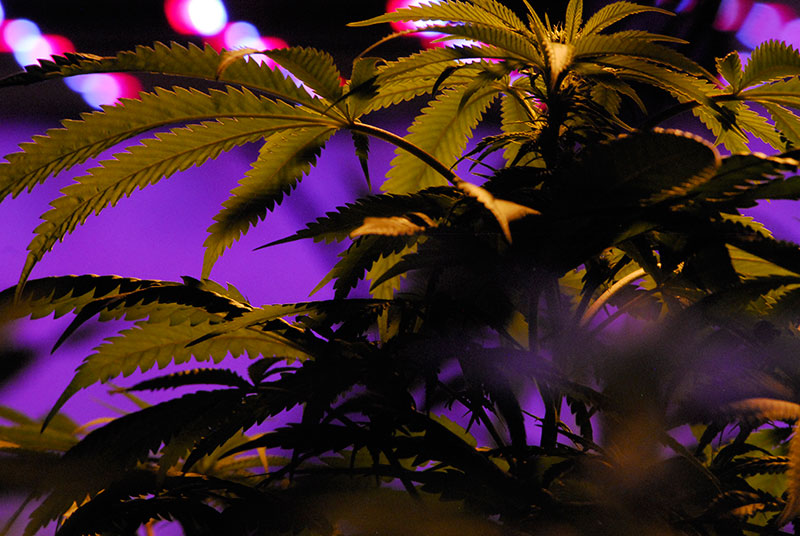 No federal bankruptcy relief
Although Thomas and Ganan disagree on who should get into distressed operations, both concluded that due to owners being unable to file bankruptcy in federal courts, selling the asset is probably the best course of action.
Mette H. Kurth, a partner at California law firm Fox Rothschild and member of their bankruptcy and finance group, explained that while cannabis businesses cannot get relief at the federal level, there are avenues for struggling companies at the state level.
"So what the companies are doing if they need some kind of insolvency relief, they can turn to a state court receivership," she said in a phone interview. "They have a receiver appointed over the business, not a bankruptcy trustee. That's the distinction."
Kurth described these receiverships as "a lender's tool," utilized when the creditor is seizing on assets in order to bring down the debt on the loan, or "when there is a complete management breakdown." However, she indicated that "most receivers aren't comfortable" getting involved in cannabis cases.
"There are a number of state court receiverships going on [in California] but I wouldn't say it's a large number relative to the industry because the industry is, by and large, in a growth phase," she said. "The stories I hear have more to do with companies with a complete management breakdown…you sometimes have relatively unsophisticated, unorganized people running those businesses and they run into problems…and they end up in bankruptcy for that reason."
She described the distressed asset cases that land on her desk as "unique," but could understand why operators would seek to sell their failing assets before considering receiverships or shuttering the business entirely.
"It's a growth industry and there is a lot of appetite from people interested in investing," she said.
Get daily cannabis business news updates. Subscribe