Editor's note: This guest article was contributed by Michael Sassano, CEO and Chairman of the Board for Somai Pharmaceuticals LTD, a European pharmaceutical and biotech company.
As you read this, cannabis flower is soaring from country to country. That's right — cannabis is a global market breaking through borders. As expected, lower-cost-producing countries and regions are fast becoming the go-to suppliers for higher-cost, wealthier zones. Globally, what was discussed for years is coming to fruition. Let's consider the state of the six major worldwide cannabis growing markets: the United States, Canada, South America, Europe, Africa, Australia, and Asia.
The United States cannabis market keeps to itself
The U.S. is a series of closed state markets that do not allow the crossing of state borders with regulated cannabis products. While a small emergence of DEA-registered pharmaceutical growers that produce medical APIs can cross state and international borders as registered medicines like Groff North America, these are rare. The U.S. has continuously operated a closed pharmaceutical model.
Canadian cannabis costs negate global early entrant advantage
Canada is still the heavyweight of export and based its entire overbuilding and overgrowing models on a robust international trade future look. Unsurprisingly, money moved faster than the cannabis regulations worldwide. The public markets have suffered since 2019 from this fiscal hangover and continue to do so. Three years later, the Canadian survivors are those who have become the largest exporters and feed the local markets.
While Canadian genetics may be superior to emerging countries, their costs are much higher, and other countries have learned from their mistakes. Canada is the home base for several global leaders like Canopy Growth Corporation, who paved the paths of the worldwide market. Still, volumes and lower costs from other countries are quickly chipping away at Canada's first-mover advantage, which spells more woes for Canadian producers.
South America works to match world cannabis demand
South America quickly adapted to the progress in cannabis of their latitudinally northern neighbors. South American market entrants understand that not only is their climate more beneficial for growing, but they can also secure labor and general costs at a premium compared to North American markets.
Uruguay emerged as the self-proclaimed global distributor for South American cannabis and made regulations beneficial to achieve that goal. Large cultivators like Fotmer Life Sciences call Uruguay home. Columbia was also proactive in supporting the cannabis trade and hosts public companies like Clever Leaves and Khiron Life Sciences Corp. They are leaders in the European Union in bringing products and distribution models to the global cannabis market. Increasingly, more and more products are making their way from South America and around the globe to feed the increasing worldwide demand for cannabis.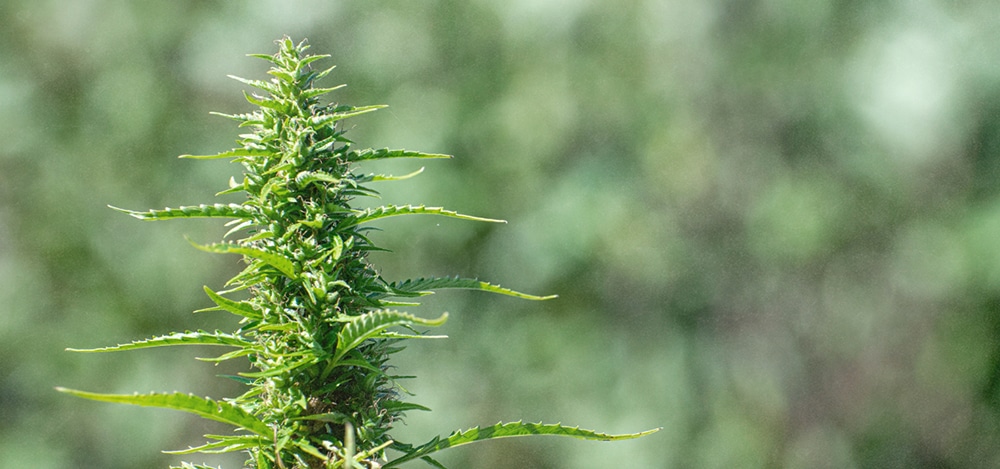 All eyes are on the European green wave
Europe is the most-watched cannabis-growing region to date. Beneficial regulatory environments steadily increase demand, drawing growers worldwide, and local production ramped up. Countries like Portugal cemented their position as the largest cannabis cultivators and exporters in the EU early on. Portugal hosts 19 working facilities and powerhouses like Tilray Inc. It has over 100 additional pre-license applications in the works and exported over 30 tons of product in 2021 — a figure it has already exceeded in the first half of 2022. These products reach countries like Germany, the United Kingdom, and almost every EU country with good regulatory frameworks for cannabis, in addition to countries like Israel, Australia, and other emerging cannabis markets. The EU will become the second-largest regional market and a serious worldwide competitor in the next few years. All eyes are on Europe and the countries within vying for position.
Africa emerges on the cannabis world stage with significant advantages
Africa — especially South Africa and Lesotho — has become a powerhouse of large-scale growing operations designed to export into the global markets. Initially, Canopy made significant investments there, which they later divested. Still, the local market smelled green. There are roughly 70 operating licenses in the south of Africa, and their low production costs have attracted buyers in Israel, the EU and Australia. Leaders like MG Health and Highlands Investments call Lesotho and South Africa home, respectively. With countries like Morocco going legal and a robust agricultural labor force throughout the region, more African countries are expected to emerge as lower-cost cultivation facilities.
Australia has a big appetite for cannabis imports
Australia was an early adopter on the opposite side of the globe from North America. Not only does Australia have a good infrastructure for home-grown products, but demand has been so robust that they are a large importer. Australia is home to many global companies like Little Green Pharma. Their neighbors in New Zealand are expected to improve their regulatory framework, which will open more trade for Australia. Australia is expected to be a large importer as demand in the region is outpacing local production infrastructure.
Asian cannabis market rocked by Thai entry
Finally, Asia is heating up with the entry of Thailand onto the international cannabis scene. Thailand cultivators came out of nowhere this year and have been making their presence known on the global markets with boasts of the lowest cost of production anywhere in the world. There are yet to be public figures to easily verify this claim since this is all so new, but let's have some faith and see what comes from Thailand. Unsurprisingly, countries famous for cannabis genetics pre-legal global world have the edge over northern latitude countries. South America, Africa, and Thailand are well known for having suitable climates and lower labor costs that cater to healthy cannabis growth.
At the crossroads of Europe, Africa and Asia, we would be remiss to skip over Israel's Asian impact. Israel remains the largest market in the region with over $250 million in sales and is one of Asia's oldest legal cannabis markets. Israel hosts global companies like Tikun-Olam and BOL Pharma.
Cannabis will continue to increasingly criss-cross the globe
Cannabis is sweeping the globe in airplanes from lower-cost producers and mature markets sharing their great genetic flower power. Demand is increasing worldwide, and growers are becoming much more agile to adapt to new markets and produce properly regulated flowers for export and import. What was once a prophecy of a greener international market is now a reality that is only growing faster and more robust.
Get daily cannabis business news updates. Subscribe