This year, 4/20 was supposed to be the ultimate 4/20 of all time — in addition to the month and year aligning to 4/20 for the entire month of April, you may have also heard that on 4/20/2020 at 4:20, there will be four 20's. Although the cannabis community's celebration of the holiday is hindered by social distancing measures that are in place to prevent the spread of Covid-19, a wide variety of virtual gatherings are available to those who want to socialize to mark this momentous occasion. Check out our list of livestream events for April 20th below!
---

Higher Together
Donation drive for Last Prisoner Project hosted by The Smokers Club
Sesh with Wiz Khalifa and Tycho during their DJ sets, and light up a backwoods while Berner gives away $5k in Cookies merch all from the comfort of home. Those who log in can expect appearances from Stephen Marley, Tycho, Cam'ron, Bill Ray Cyrus, and even some surprises.
Tune in from 12 – 5 pm PST more details here.
---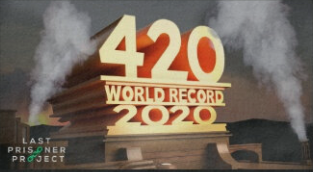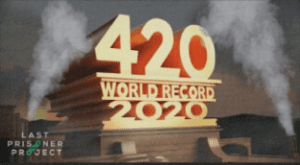 420 World Record 2020
A community world record attempt, benefiting Last Prisoner Project
Be a part of history by taking part in this attempt to set the world record for "Most People Consuming Cannabis on Video Chat," to raise money for Last Prisoner Project.  Featuring hosts Tony Diepenbrock of Emerald Galore & Flower Co, Mary Bailey of LPP, and Matt Gray of Herb.
Runs 4pm – 4:40pm PST, more details here.
---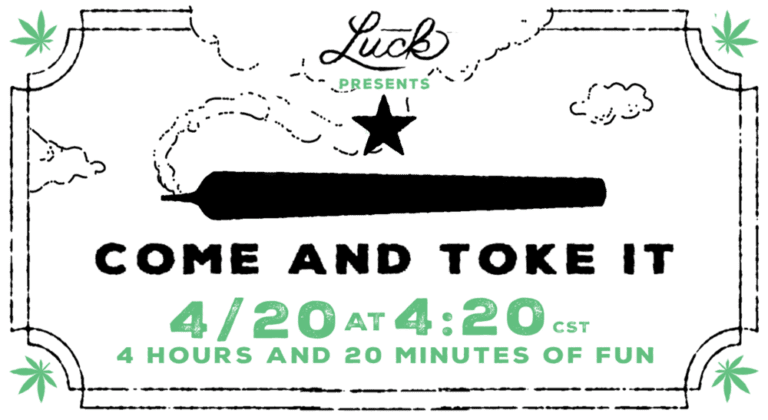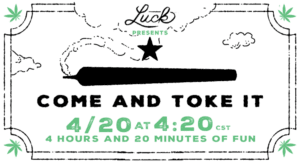 COME AND TOKE IT
Hosted by Luck Reunion
Join a live stream variety show with highlights like the chance to pass the joint in a circle with Willie Nelson himself with their interactive #passleft challenge. Artists, chefs, educators, comedians, and more will hop in to the live stream on Twitch and Facebook to entertain while in quarantine.
Tune in from 4:20 – 8:40 pm CST, more details here.
---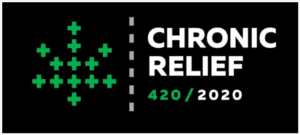 Chronic Relief
Hosted by Farechild Events
A livestreamed 420 extravaganza brought to you by the creators of Dope Magazine, Farechild Events. Featuring celebrity appearances and performances including Whoopi Goldberg, Tommy Chong, Montel Williams, and many more!
Tune in at 12:00PST to join in the fun, more details here.
---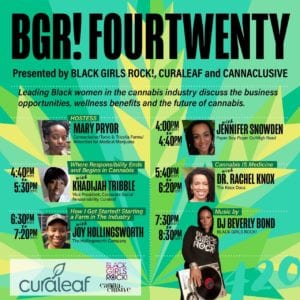 BGR! FourTwenty
Presented by BLACK GIRLS ROCK!, CURALEAF and CANNACLUSIVE
Leading black women in the cannabis industry discuss the business opportunities, wellness benefits, and future of cannabis. Featuring Mary Pryor, Khadihaj Tribble, Jennifer Snowden, Joy Hollingsworth, Dr. Rachel Knox, and a DJ set from DJ Beverly Bond.
Tune in at 4:00pm EST on Instagram Live at @blackgirlsrock
---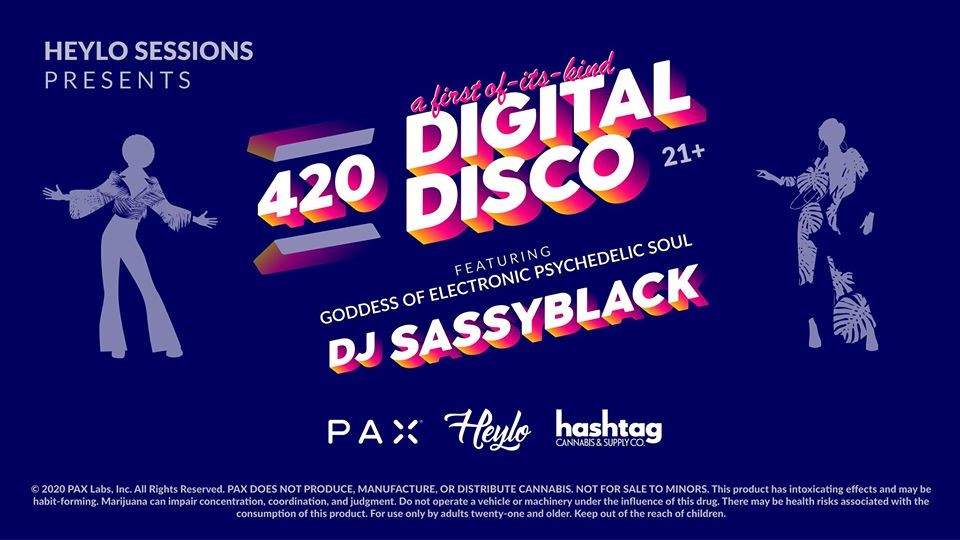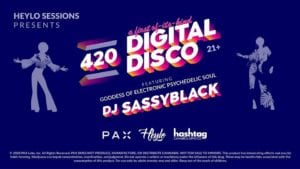 Digital Disco with Sassy Black Cat
Hosted by PAX, Heylo, and Hashtag
Let Sassy Black accompany your 4:20 session with a 1-hour DJ set of holographic funk and electronic psychedelic soul in the first-ever virtual Heylo Sessions disco. Have a digital dance party between the hours and hours of educational content offerings that this year's virtual 420 has to offer.
Groove along from 4-5pm PST, read more here.
---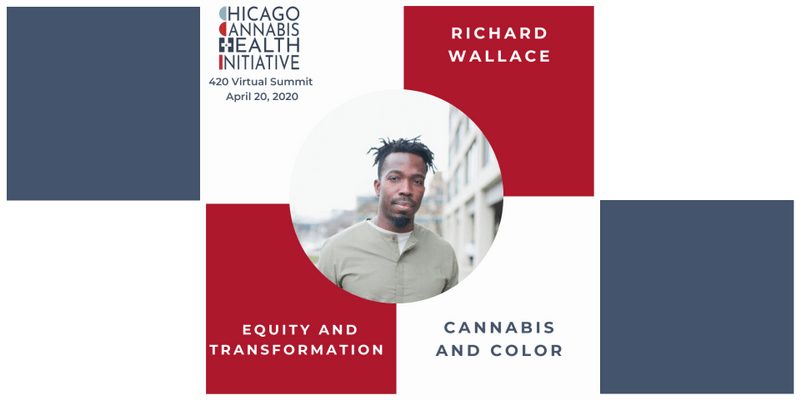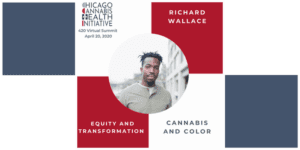 Chicago Cannabis Health Initiative Virtual Summit
Hosted by Chicago NORML, CANNAHEALTH Magazine, and ShopHitly.com
Prominent minds in medicine and cannabis converge in this 2nd annual community focused summit. Reserve a seat for free to hear Dr. Wilson-King speak on women's health, Peter Vogel will speak to a post-COVID cannabis industry, a conversation on Cannabis + Color with E.A.T., Digital Venture Partners, and LinkUp and more. This educational summit will provide industry and consumer insights worth soaking up.
Learn more about this event on Monday, April 20th here.
---

Get Good At Weed
Donation drive for Last Prisoner Project and COVID-19 Relief Fund hosted by Miss Grass
An action packed wellness focused 420 cannabis event which starts with Chelsea Handler and ends with a closing DJ set with Lola Langusta. Lizzy Jeff and other advocates will engage in conversation on sex and quarantine, Vanessa Lavorato from Bong Appétit will teach a 15 minute workshop, Steve DeAngelo will join other activists to teach us more about restorative justice in the cannabis industry and more. Attend for free or donate to Last Prisoner Project and COVID-19 Relief.
Tune in from 12-4:20pm PST, see the full schedule here.
---

The Great American Sesh In
Benefit for COVID-19 First Responders hosted by Direct Relief
Support our first responders by tuning in to this telethon style event featuring beloved cannabis activists like Steve DeAngelo and Maya Elisabeth. There will be entertainment from Too $hort, B-Real, and a huge list of talented celebrities from all walks of arts and culture. This one time event also features 420 specials from dispensaries all over California so you can stay at home and flatten the curve.
The fun starts goes on from 11am – 6pm PST, you've got to see the full lineup here.
---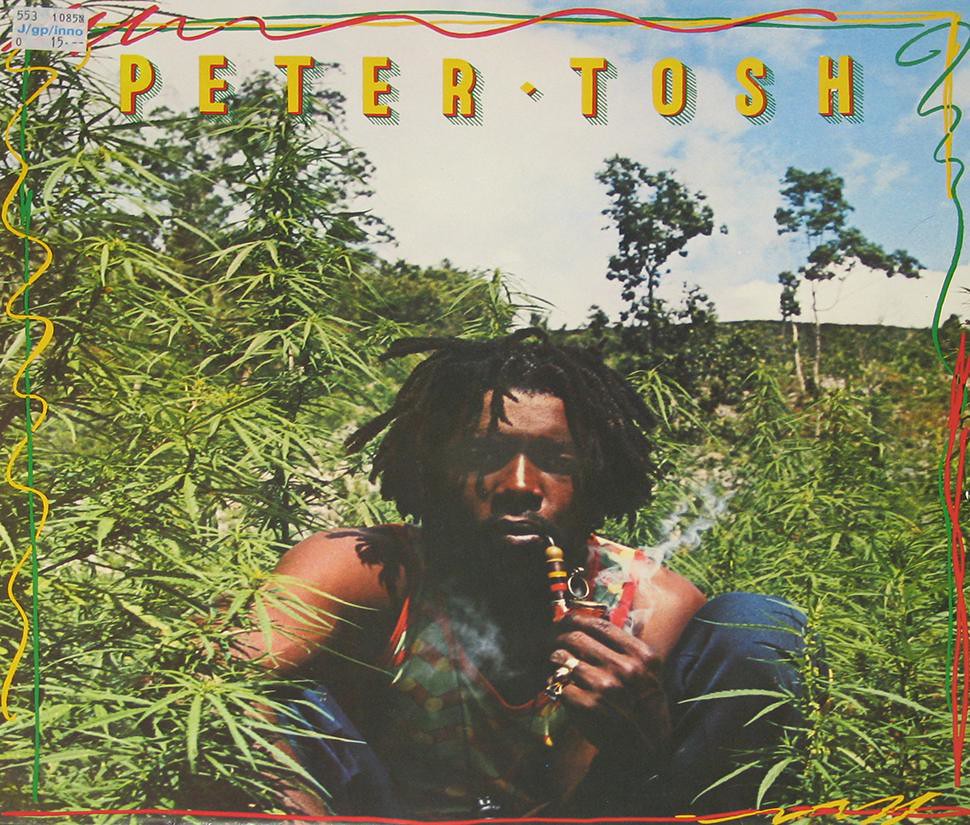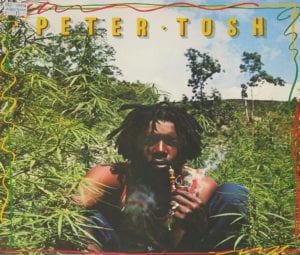 Peter Tosh Day
Hosted by Niambe Tosh
Celebrate 420 with Niambe Tosh, daughter of original Wailers member Peter Tosh, as she takes over Facebook Live. Enjoy a bevy of entertainment like DJ's, giveaways, and guest speakers including Last Prisoner Project's Steve DeAngelo. Log in to Facebook and groove out in honor of a founder of roots rock reggae who dedicated his life in hopes that we would 'Legalize It'.
Festivities begin at 2pm EST, get more information here.
---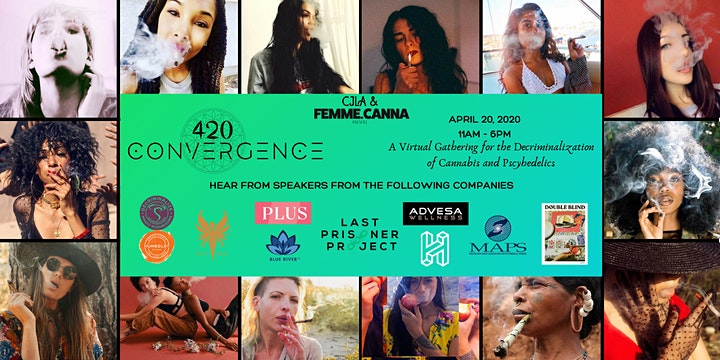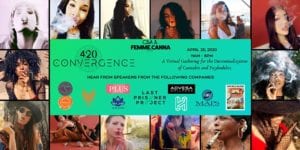 420 Convergence
Hosted by CJLA and Femme.Canna
Focus in on wellness strategies, holistic mindsets, and the decriminalization of cannabis and psychedelics for the first ever 420 Convergence. Seven streaming hours of content will cover topics like psychedelic sobriety, activism integration, and even a Holotropic Breath Work workshop set to Liquid Drum & Bass, and even more. General admission is free but there are VIP tickets availabe with special perks including merch.
Log on from 11am – 6pm PST, get your ticket here.
Get daily cannabis business news updates. Subscribe