While Congress may have failed to deliver significant cannabis industry reforms as we close out the year, cannabis entrepreneurs, professionals, and experts already have their eyes and hearts set on 2023. In this third installment of our 2023 Cannabis Industry Predictions series, we asked specialists in cannabis data, technology, employment, events, tourism, and industry operations for their expectations for the coming year.
Scroll down for their full reactions, expert advice, expectations, and more!
And in case you missed it, be sure to check out the first chapter of our 2023 prediction series — which covers cannabis retail, branding, education, and consumer packaged goods — and the second chapter, featuring experts in cannabis science, cultivation, and agricultural technology, as well as industrial hemp and psychedelics.
Data
---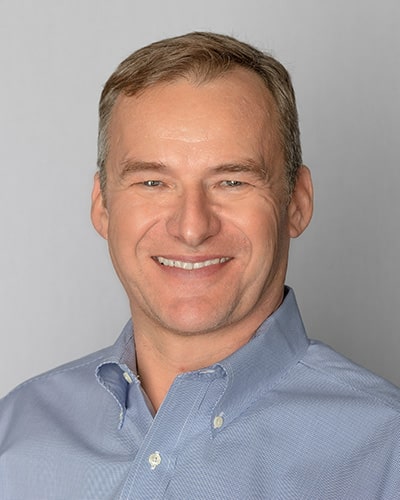 Roy Bingham – Co-founder and CEO of BDSA
"The industry will face short-term headwinds in the form of supply, pricing and regulatory challenges, but the long-term outlook remains strong. Short-term growth will primarily come from emerging markets both in the U.S. and globally. As mature markets in the western U.S. face stiff price pressure and continued illicit competition, emerging markets present some of the best opportunities for growth in the industry. As the more mature markets see sales slow, consolidation, attrition of smaller brands, and M&A activity will accelerate in 2023. Brands that embrace premiumization, portfolio price tiering, and highly differentiated offerings are expected to stay ahead of the pack and hold on."
Visit website
Employment & Hiring
---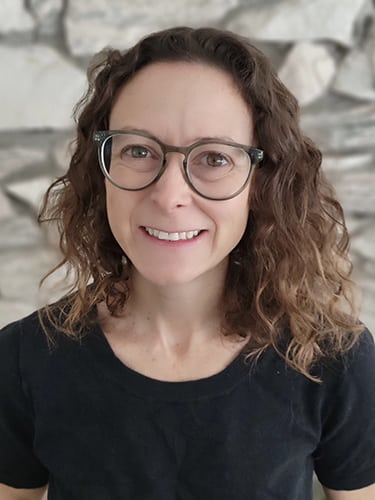 Megan Carvalho – National Campaign Coordinator for Cannabis Workers Rising, a United Food and Commercial Workers International Union program
"As America's largest cannabis union, UFCW has spent nearly two decades leading the charge on advocating for workers in the emerging cannabis industry and our efforts are only heating up. We've been front and center in legalization efforts, ensuring states prioritize the people who make this industry run and that cannabis jobs are safe, good, and equitable. The coming year will be all about organizing. The national wave of union organizing is happening here in the cannabis industry too and UFCW is redoubling our efforts to help any cannabis worker who's ready to strengthen their workplace with a union."
Visit website
---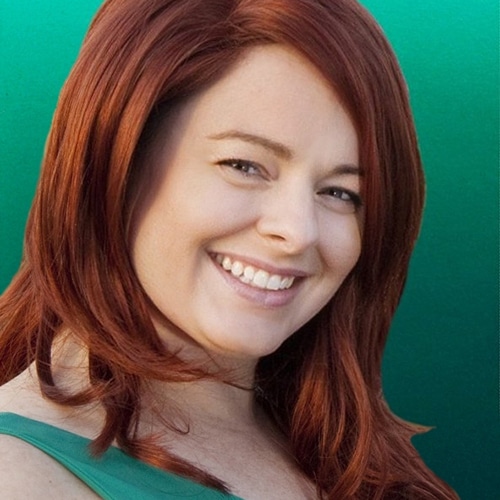 Kara Bradford – CEO and Chief Talent Officer of Viridian Staffing
"2023 is shaping up to be quite different than 2022 in cannabis employment. We've already started seeing layoffs, and this will likely continue with the number of equity investments declining and the cost of debt sharply up. As their ability to finance further growth becomes more challenging and we see a shift from a candidate's market back to an employer's market, cannabis companies are going to become more selective in their hiring. While we have seen a trend towards greater specialization and fewer responsibilities in recent years, the need and ability of cannabis companies to run leaner is likely to reverse this trend."
Visit website
---
Danielle Schumacher – Founder of THC Staffing
"In 2023, more cannabis companies will unionize – not by choice but because employees are fed up with unfair and unsafe work environments. Groups like Cannabis Workers Coalition are leading the way for employees who are organizing for better pay and working conditions. Mainstream unions such as UFCW now have cannabis-specific departments. Meanwhile, people with years of valuable cannabis experience will continue to leave the industry due to low or no pay, abusive company cultures, etc. A silver lining is the potential for coalitions of community-based organizations and ethical entrepreneurs to work together to carve out more space for small businesses."
Visit website
Events
---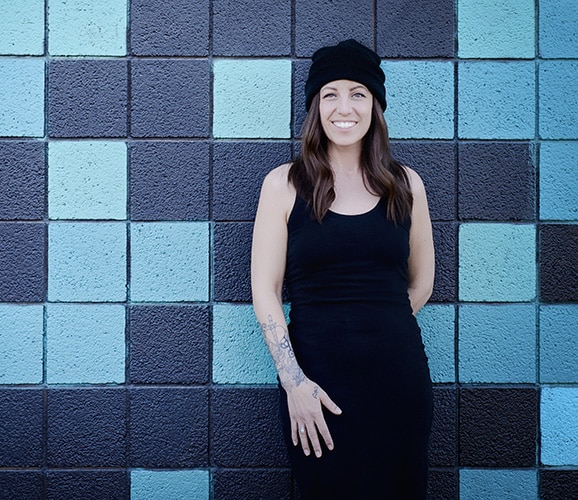 Jenn Tramaglino – CEO of Cannect Hospitality
"In Nevada, the new year will usher in the opening of legal cannabis consumption lounges. These new venues will host parties, performances, and educational events. For the first time ever in Las Vegas, ticketed events, coupled with cannabis sales and consumption, will be available to the public. Overall in 2023, Cannect anticipates brands to raise the bar on engaging event buildouts. We expect to curate a lot of custom fabrication, branded gamification and use of new technologies. We all love to walk up to an activation and go, "WOWW!" We believe there will be a lot more "WOWW!" coming in 2023."
Visit website
---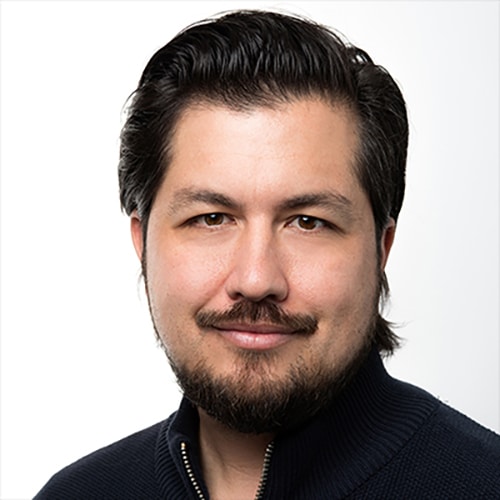 James Zachodni – CEO of Farechild
"With an economic slowdown worldwide, cannabis brands are going to have to be smarter on where and how they utilize their marketing dollars. I believe a lot of traditional media dollars will move over to live-events where brands will see a direct ROI by connecting with their customers rather than throwing thousands of dollars at billboards and other antiquated forms of marketing. Events will need to become more niched down to bring true value to the brands by delivering a platform to maximize the brand's reach, not just supply meaningless impressions."
Visit website
Operations
---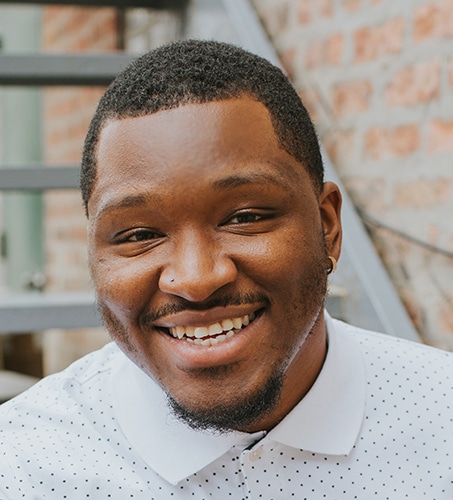 Kenneth Mason, CPA, MBA – CEO of Equibis (Cannabis Accounting for Good)
"There's a ton of long-term potential in cannabis. However, many companies are currently unprofitable. Some folks are being forced to close up shop because they don't have the cash flow to survive long-term. Considering the broader economy, inflation, extraordinarily high taxes in cannabis, and financing being down 65%, the next twelve months are going to be very challenging for those that are not actively using their financials to budget, forecast cash flow, and create a plan to put away cash for the rainy days.
Visit website
---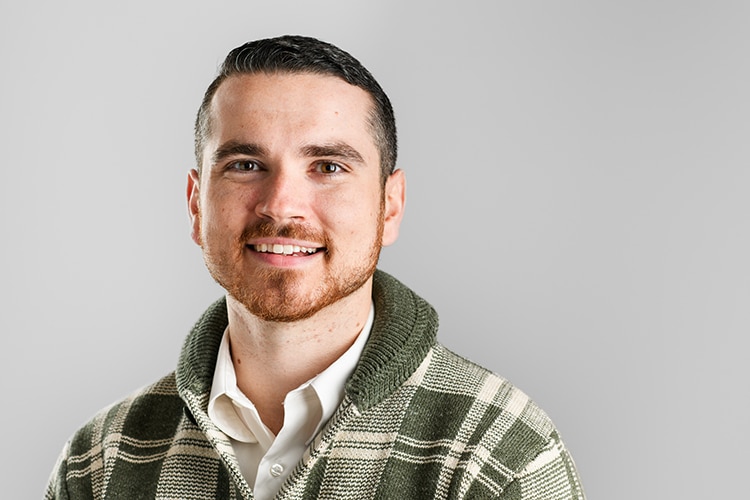 Zachary Garippa – CEO of Order.co
"2023 will be about access to financing and HOW companies are spending those funds. Scale and profitability matter – the best operators focus on continued growth and managing their spend/cash flow. Banks, especially private capital, will lean in further with creative financing to enable profitable growth. Consolidation will continue, with buyers and sellers looking to show how quickly the combined entity can drive incremental bottom line. And, as states continue to legalize, time-to-market penetration will accelerate, and multi-state operators will have an advantage here. Spend efficiency will be instrumental to growth."
Visit website
---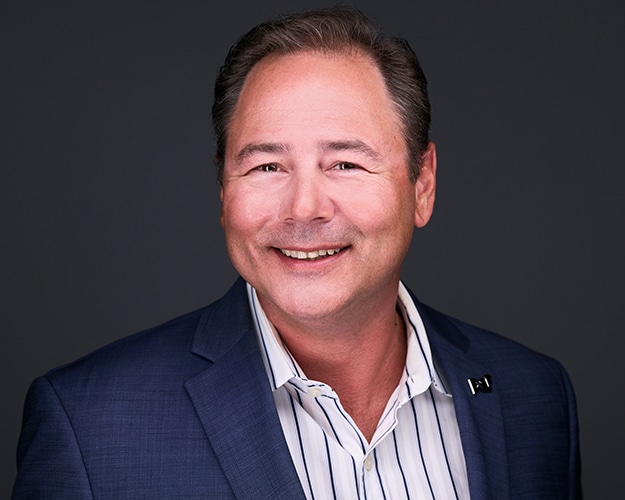 Jesse Parenti – Founder and National Director of Nine Point Strategies
"As more states open up we still don't have the national support by the Fed that is needed yet to get things to move faster. People are still in jail for something that shouldn't be illegal. Banking and 280E are still major problems for the industry, with no relief coming from the federal government anytime soon. All levels of operators need to work on internal efficiency and operations moving forward. This needs to be supported by having strong foundational culture, reinforced by safety and accountability. Lastly, work to stabilize any profit you can, so they can stay alive to see the success of your efforts."
Visit website
Public Relations
---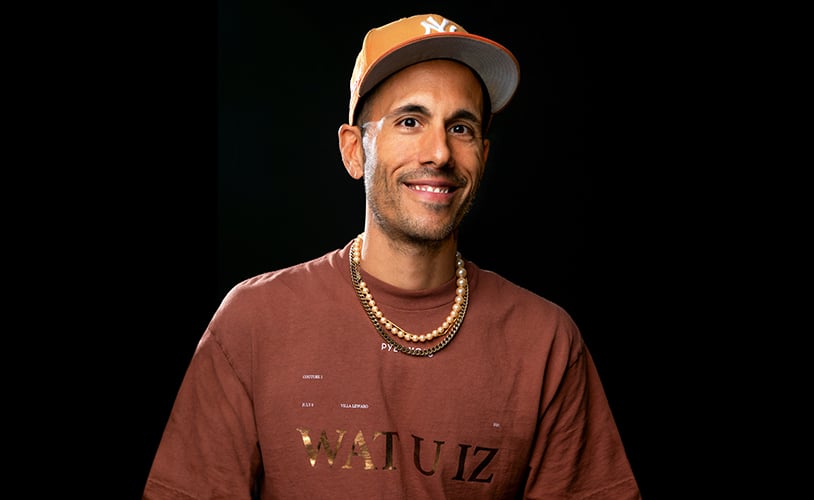 Kenneth Loo – Founder and CEO of Chapter 2 Agency
It will be all about New York in 2023. Look out for big names, great retail, consumption lounges, cannabis cafes, high wattage celebrities, fashionable approaches and lots of craziness surrounding this Empire-State gold rush. The crisis in California cannabis will continue and begin to permeate other regions. Marketing that directly supports the perseverance of craft and heirloom cannabis as well continues to celebrate small farms will be a major part of the conversation next year. These efforts must encompass more than just donating a percentage of proceeds. This will manifest in cause-related, policy-changing efforts and creating supply chains to discover additional access points for this category.
Visit website
---
Ricardo Baca – Founder & CEO of Grasslands: A Journalism-Minded Agency
"My prediction for cannabis PR and cannabis marketing in 2023 is that the largest media outlets in the U.S. will finally start covering cannabis more often, and in a way this plant-based industry deserves. But why? Because weed is now legal in the media capital of the world, a.k.a. New York City. And with that legality, which will see dispensaries opening as early as December 2022, we will see the behemoth media organizations (and ownership groups) start cozying up to the idea of covering cannabis as the legal agricultural product and consumer packaged good that it is. This will be a very good thing for our agency's clients and the industry as a whole, as we will all benefit from deeper and more open-minded news and lifestyle coverage than what has come before."
Visit website
---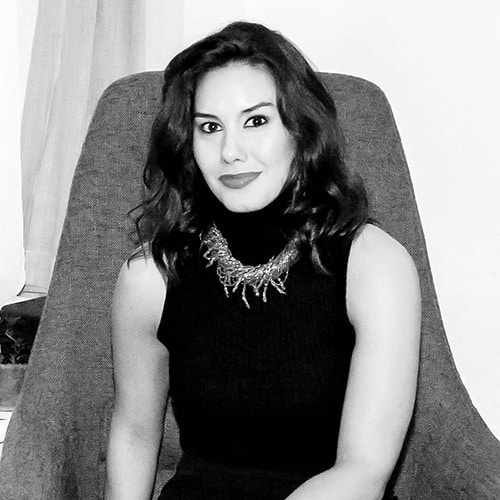 Sonia Hendrix – Founder of GALLERY PR
"Lifestyle/Wellness PR in 2023 will be transformative. From emerging social media technologies and trends that impact how and where consumers read and share content, to the vibrant social justice movements and political action campaign efforts uniquely employed state-to-state. Globalization: cannabis communities are more connected than ever. Growth opportunities through mobile will be big as more people use mobile for online purchases and engagement. Well-timed educational campaigns will remain vital: educating the press, who educate the public. The internal tug-of-war between "new" and "old" operators, and fight for more female executives will remain; albeit with more male advocates."
Visit website
Supply Chain
---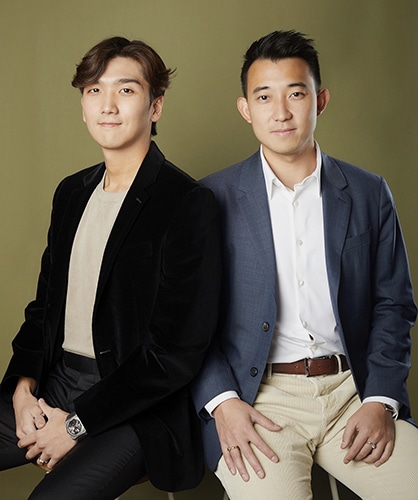 Jun Lee and Vince Ning – Co-CEOs & Co-Founders of Nabis
"Market fluctuations will continue into 2023 from shifts in regulations, like tax responsibilities that still don't resolve tax burdens the industry is responsible for. Without proper reform, cash flow disruptions may continue throughout the supply chain. We're hopeful positive changes, like eliminating the cultivation tax, will bring support to cultivators so that they can operate more sustainably. Profitability is key, and as more states come online, we foresee operators leaning into geo-expansion rather than putting all their eggs in one basket. The key for strong operators will be identifying when to pursue new opportunities, and when to remain focused."
Visit website
---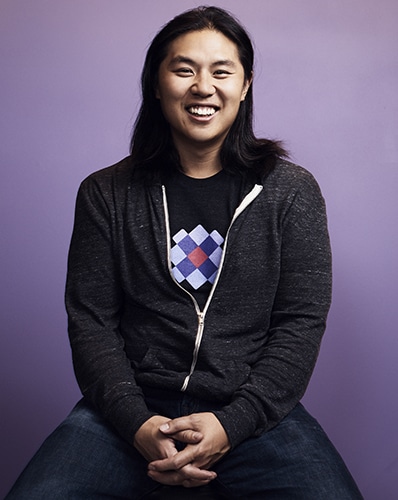 David Hua – CEO and Co-founder of Meadow
"2023 is the year we find out if legal cannabis is recession-proof, and which operators are equipped to weather that storm. Fewer consumer dollars to spend, higher prices, and a persistent unregulated market mean operators will need to find efficiencies that squeeze every dollar per gram and make steady increases to margins. Smart technology and efficient workflows will be critical to gaining a competitive advantage in this environment, particularly when it comes to consolidating or eliminating unproductive tasks, savvy inventory forecasting, high-ROI marketing, and capitalizing on favorable regulations (like California's delivery trunk size increase to $10k.)"
Visit website
---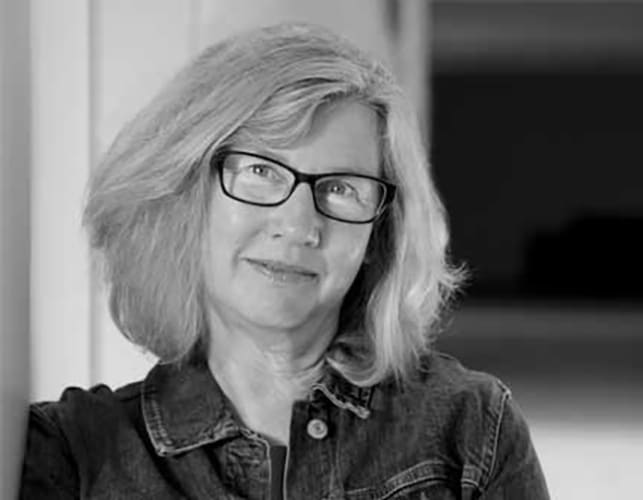 Donna Leach – Senior VP of Supply Chain at HERBL
"2022 has been a challenging year for operators across the supply chain, including distributors. You can attribute this to tax impacts, unique costs such as fleets with expensive security requirements, and fuel costs. Some of our responses to this climate have been service rationalization, tightening up our operations for maximum efficiency, and an investment in tech development for increased automation. In 2023, I expect to see consolidation across the industry, more aggregated ordering at the retail level, and stakeholders choosing partners that streamline operational efficiencies. Operators that have continuously improved their supply-chain capabilities will be best-positioned for the future!"
Visit website
Tech
---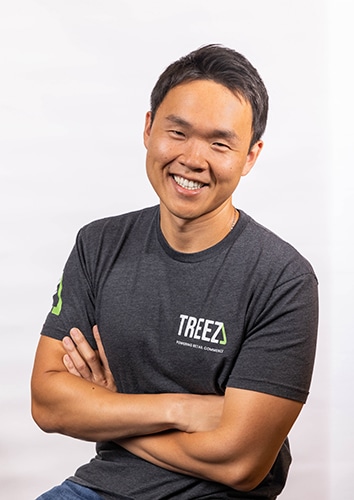 John Yang – CEO of Treez
"Retailers in new markets like New York will need help getting up and running and existing markets may continue to struggle while the illicit market continues to thrive, and as consumer spending continues to trend downward in the face of economic struggles nationwide. Our data shows that consumers are buying as frequently as they used to, but average order spend is down ~15% in overall gross sales. Companies like Treez will need to bridge the gap and provide the right technology and insights to help retailers manage their businesses more efficiently. Retailers are not getting the tech solutions they need to do that today, and those who deliver that value are the ones who will win more business and drive the industry forward."
Visit website
Get daily cannabis business news updates. Subscribe