'Tis the season for giving! Welcome to the 2017 Ganjapreneur.com Holiday Gift Guide, a list of some of our top gift suggestions for the ganjapreneurs and/or cannabis enthusiasts in your life.
---
Empire Rolling Papers: The "Benny"
You're an avid smoker and you've tried all the latest and greatest smoking accessories, right? People come to you to know what's popular, what's new, what is safe to smoke with and now you're shopping for the newest products the industry has to offer to gift to your friends and family.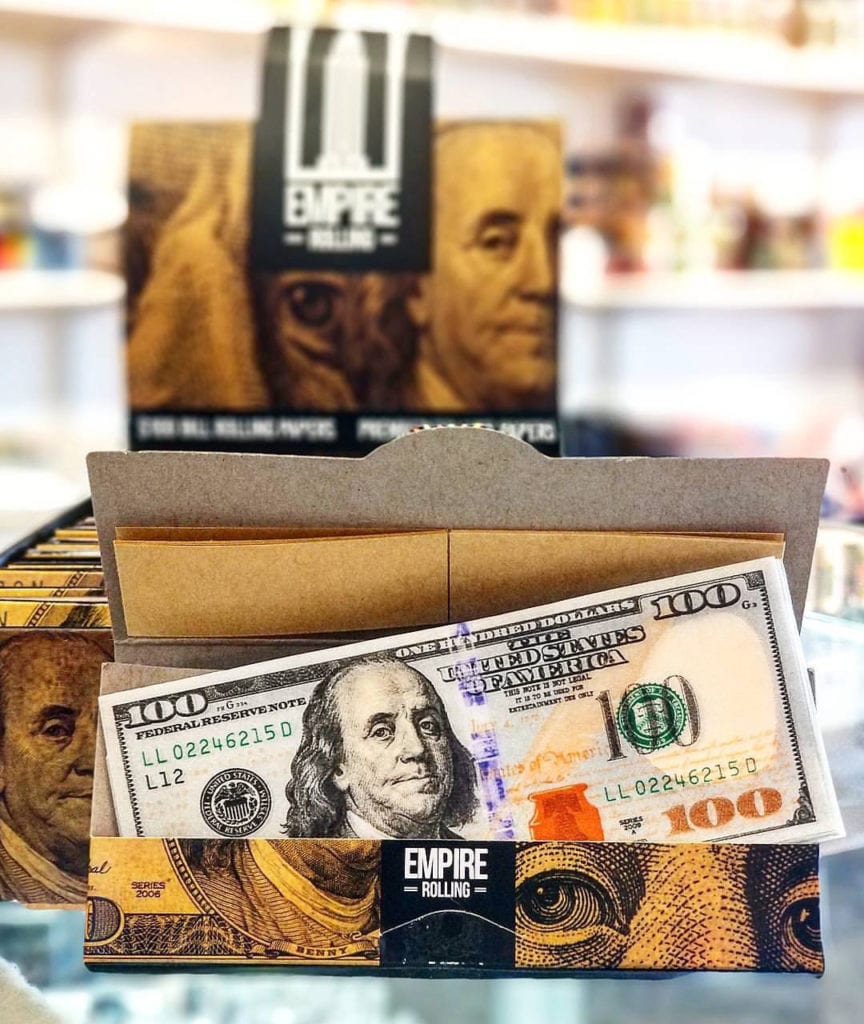 Luckily this year, your holiday shopping has been made easier with Empire Rolling Papers. Manufacturer of the original $100 rolling papers, Empire Rolling Papers has rolled its' way onto the smoking scene this year and is one of the hottest papers on the market. "Benny's" start at just $19 for a pack of 4 wallets (40 papers) which makes gifting incredibly simple. Keep one for yourself, and gift 3 additional wallets to friends! Apparel and iPhone cases are also available.
Empire Rolling has kept consumer safety in mind, creating their Benny's with vegetable paper, vegetable oil coloring, and a sugar-based adhesive. As a thank you for the support through the year and to celebrate the holidays, Empire Rolling is offering free shipping on all orders within the U.S. Shop www.empirerolling.com this holiday season and Pass The Benny.
Click here to order your own set of Benny rolling papers!
---
Elixinol
For the person looking to feel more like themselves, faster, Elixinol's superior full spectrum hemp-CBD formulations consistently outperform competitors in terms of effectiveness and delivery systems. All products are extracted from organic hemp using non-toxic CO2 extraction. Certificates of Analysis are available on all product pages. All Elixinol products meet or exceed potency and purity standards in over 22 different countries including the USA.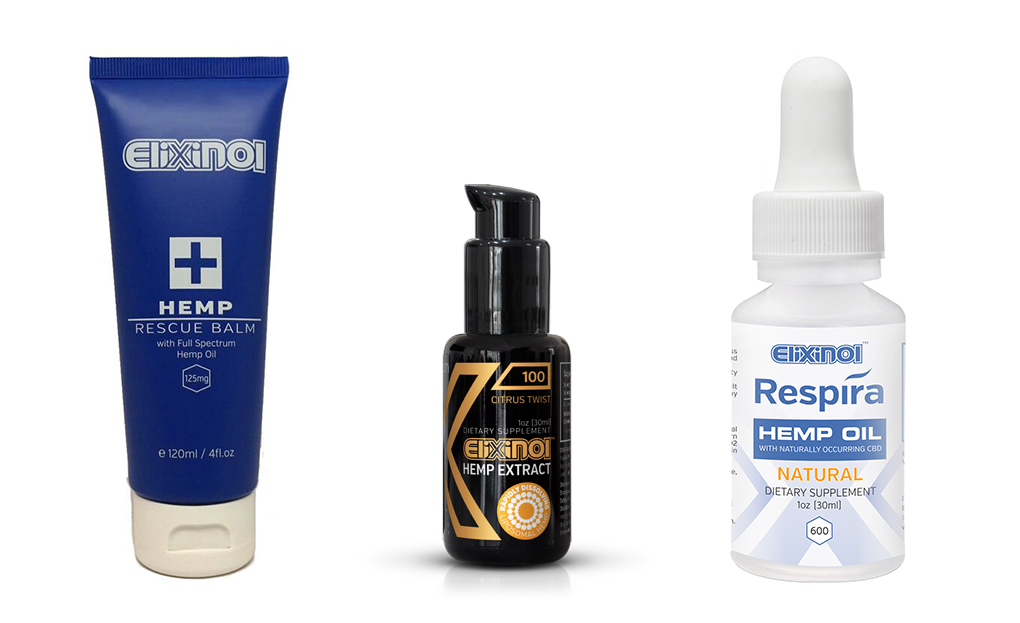 Respira, which means "breathe," is a VG-based multi-use tincture in grape-mint and natural flavoring.
Great-tasting citrus twist Liposomes are water-soluble or can be used sublingually. A great introduction to CBD products because of its great taste.
For the weekend warrior, Rescue Balm provides targeted, topical delivery of CBD. Because of the excellent skin penetration, a little bit goes a long way with this product, and the formulation included ucuuba butter and virgin andiroba oil making it great for the skin.
To purchase these or other Elixinol products, click here and you can browse the company's extensive product listings page.
---
Daily High Club's Tommy Chong Collaboration Box
Smoke like a legend with Daily High Club's Tommy Chong collaboration box! This is the ultimate gift for the smoking supply lover in your life or for yourself. The box comes packed with a massive, custom-made glass joint steamroller in honor of the smoking idol.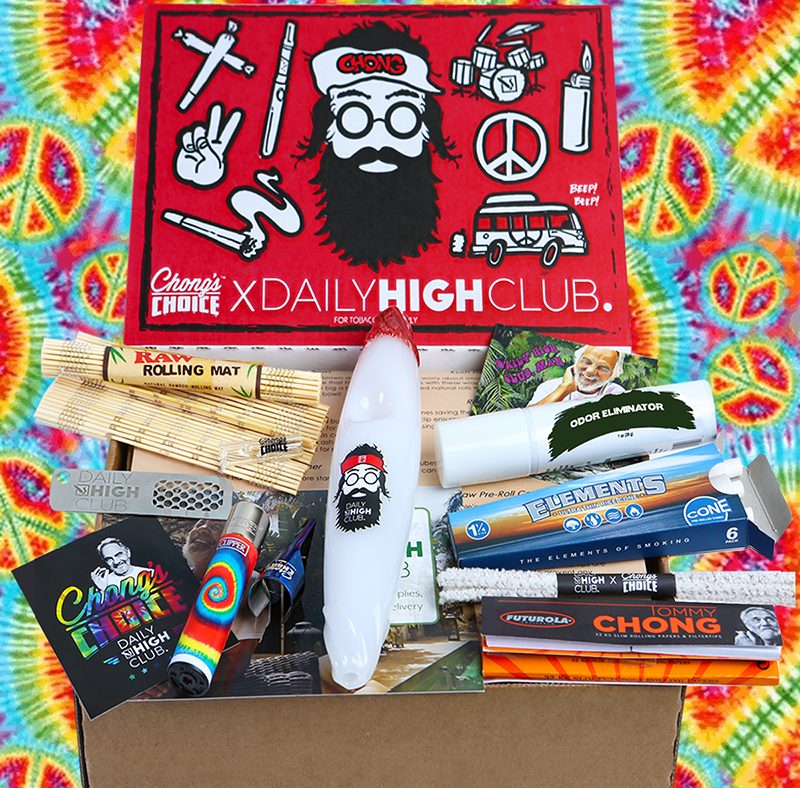 It also includes a V-Syndicate custom Chong's Choice grinder card, custom Chong's Choice glass tip and so much more. One of our favorite items is the laser-engraved custom Chong's Choice Clipper Kasher. This handy tool is the perfect way to enjoy a continuous sesh with no mess!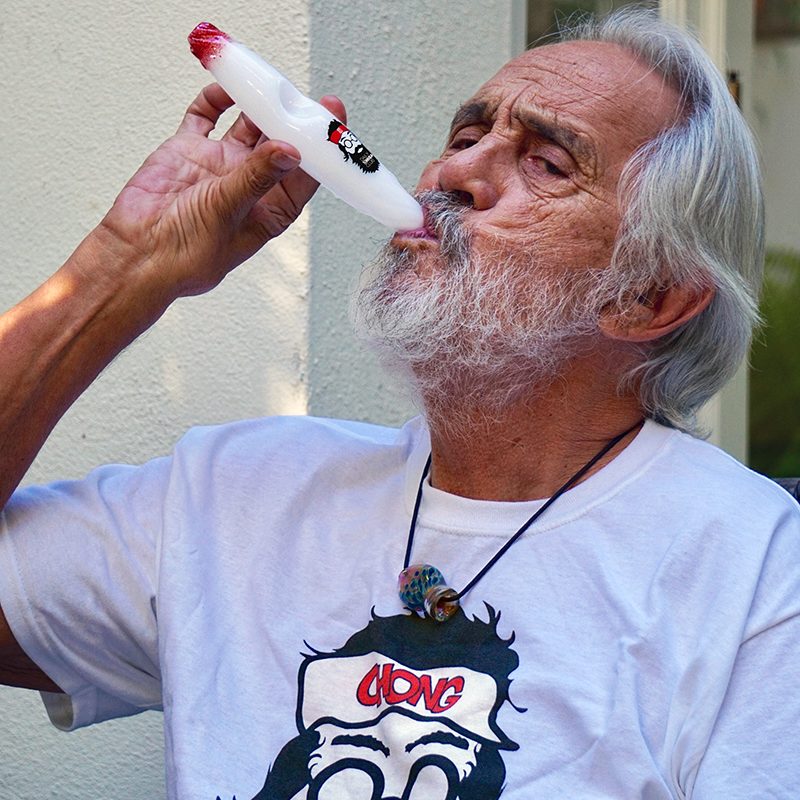 We all know it can be a competition for who gives the best gift of the holiday season — and you're sure to win with a box full of Tommy Chong's top picks.
Click here to learn more about sending or receiving a Tommy Chong Collaboration Box from the Daily High Club.
---
Bubblebags
Known as the "patented, gold quality standard in plant material extraction," Bubblebags allow their user to create homemade bubble hash through simply stirring together plant material and ice. The multi-layered nylon liners pictured below stack on top of each other in descending order based on the fineness of the screen at the bottom of each bag. Then add ice and your shake, flower, or other cannabinoid-rich material, start stirring, and the bubble hash will begin forming at the bottom of the bucket in minutes.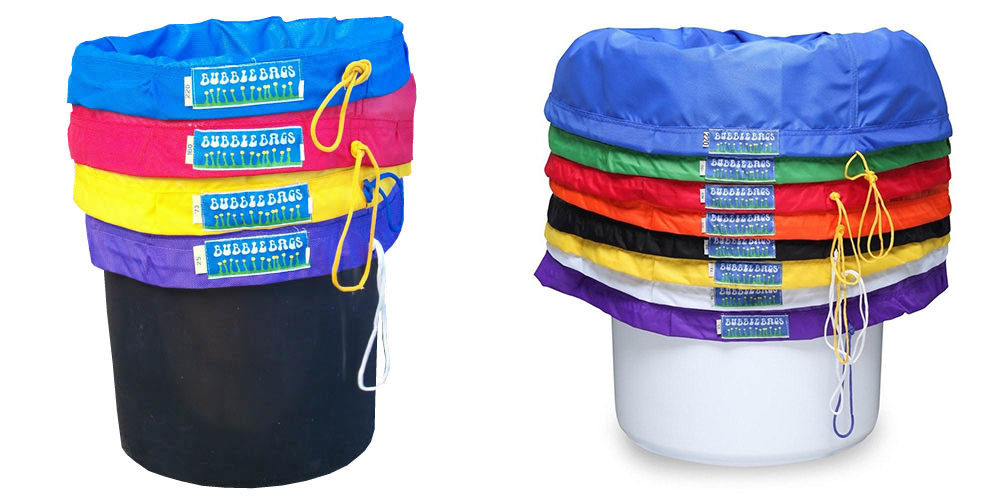 Anyone with a passion for extraction or an excess of plant material lying around (a home grower, perhaps?) could benefit from a set of Bubblebags — click here to see prices and learn more about the process.
---
24K MBox: The World's Most Elite Cannabis Collection
Designed for the cannabis consumer who deserves a solid gold cannabis experience, and expects access to the most exclusive cannabis edibles, flowers, and accessories.
The 24K MBox includes a 2-year subscription to ClubM, a private VIP cannabis concierge line for cannabis recommendations and refills, admission to all ClubM events and over 150 eye-popping items such as a crystal-encrusted vaporizer with over 200 individually-placed Swarovski crystals, 10 hand-rolled, gold-foiled Cannagars, Royal Tips 24K gold blunt tip with 420 diamonds, and 3.5 ounces of premium flower from California brands such as THC Designs, Gold Seal and limited edition strains such as 24K and Glucci.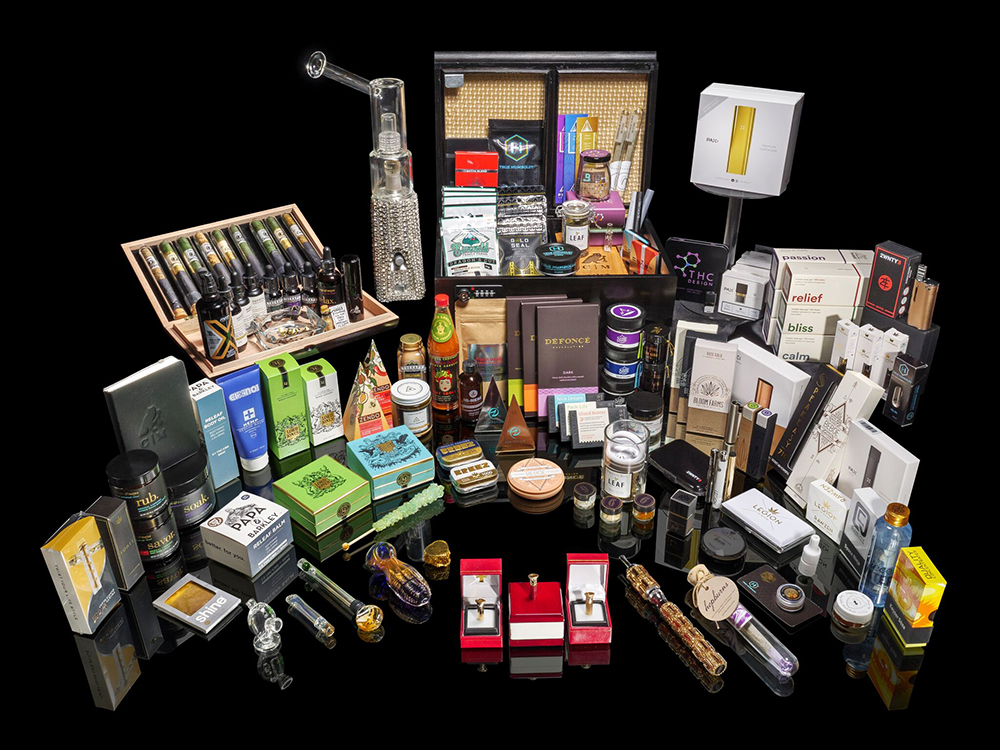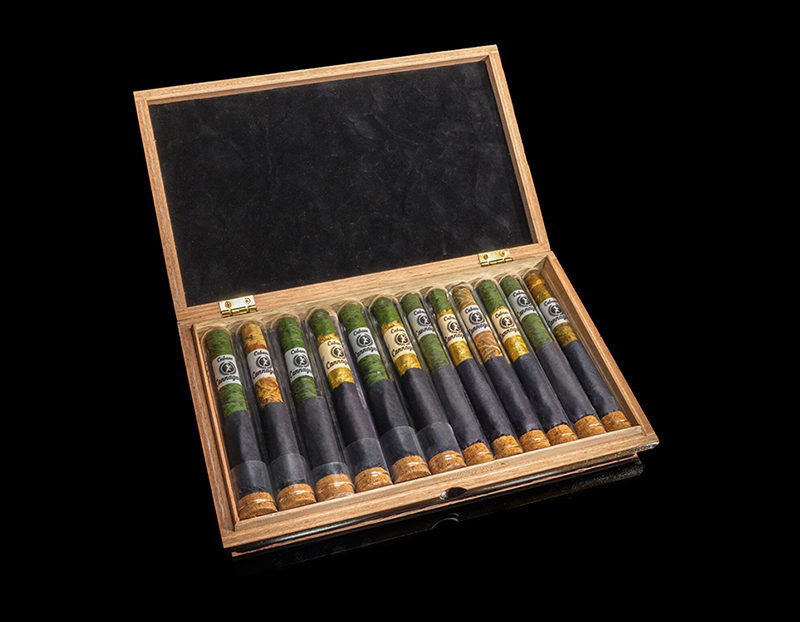 The treasure chest of items will be hand-delivered via black car by Chris Husong, ClubM co-founder, to any California address. With a $24,000 price tag, this may be the costliest item on the list — but you are guaranteed some bang for your buck!
Click here for specifics on ordering the 24K Elite Cannabis Collection from ClubM.
---
The Cannador
The Cannador is a classy cannabis storage device that can keep your top shelf nugs as fresh as the day you bought or harvested them — for months on end.
The containers are compact, humidified, and can be locked with a key to safeguard your stash. Each variety of the Cannador storage box comes with glass cartridges that are specially designed to keep your cannabis strains sorted and fresh. The boxes typically come with either two, four, or six of the containers (depending on the size you select) though you can also individually purchase the glass cartridges, humidifiers, and other Cannador brand cannabis containers and accessories.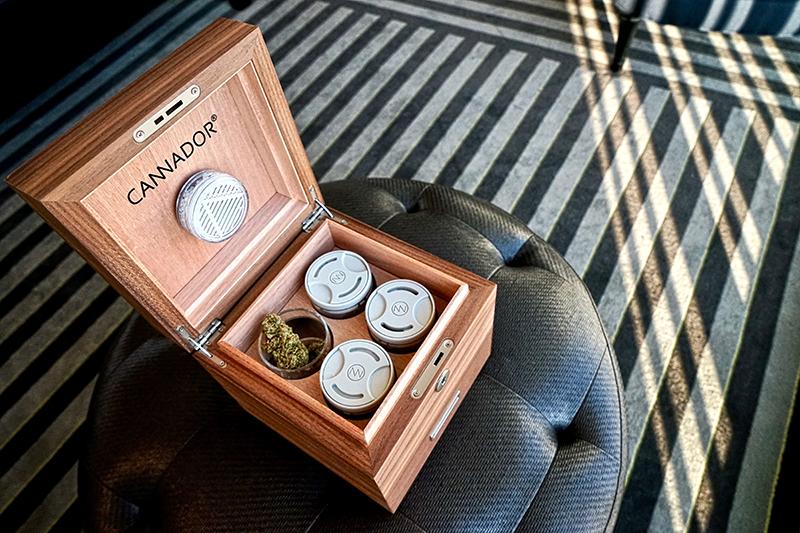 The Cannador is available online or in participating California stores — click here to learn more.
---
The Killer Weed Coloring Book
An excellent gift for any friend who likes to be creative while they partake, the Killer Weed Coloring Book by artist TROG is a fun and trippy journey. Its pages are filled with wild, detailed illustrations of cannabis-themed cartoon characters engaging in all sorts of debauchery.
A quote from Farmer Tom Lauerman on the back of the book reads: "This art takes me back to the day when we were young, wild, and fearless. Enjoy it, I did."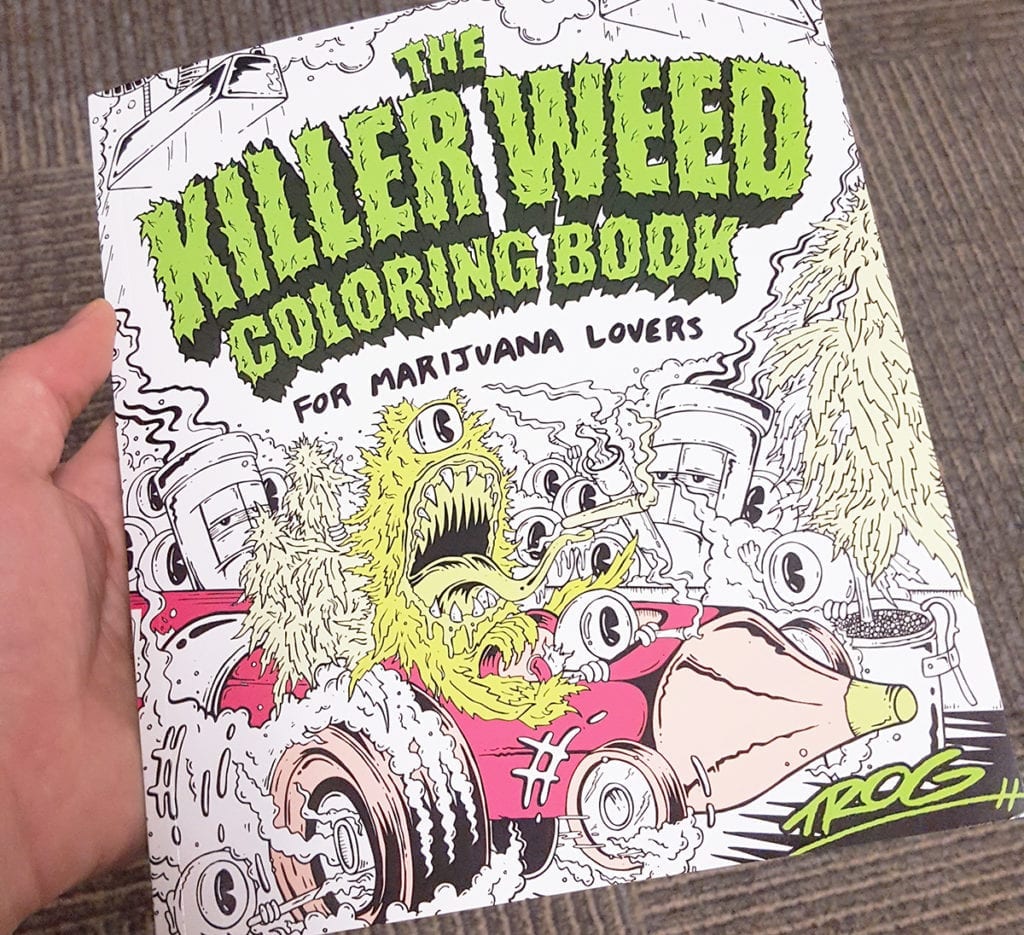 You can order The Killer Weed Coloring Book online via Amazon — click here.
---
The Dipper
The Dipper from Dipstick Vapes is a unique type of vaporizer designed to eliminate the need for messy transfer of extracts between your container and your device. The Dipstick is designed to make dabbing convenient and quick: when you remove the mouthpiece lid and put it on the opposite end, a coil is exposed that you can dip directly into your concentrates.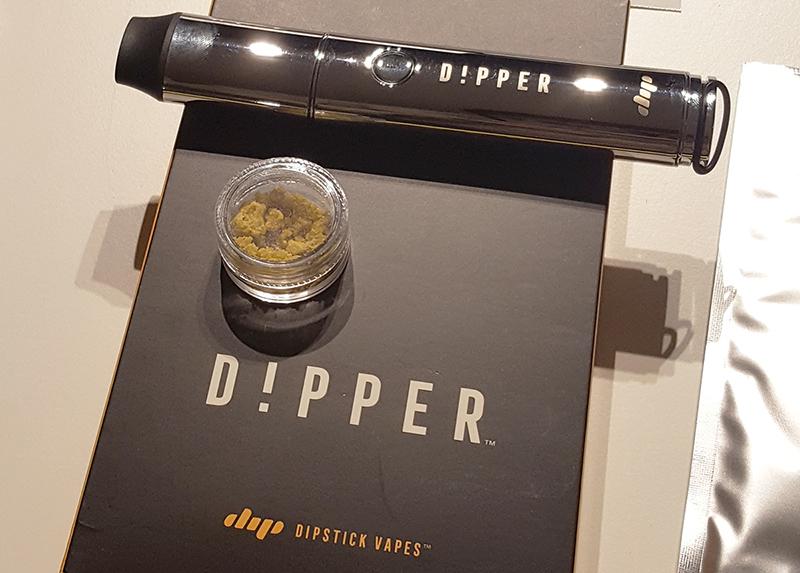 Click here to order a Dipper or other product from Dipstick Vapes for someone who is extra deserving this year!
---
Stonedware Ceramic Pipes
Putting a unique and gorgeous spin on the average smoking pipe, the Stonedware Company in Portland, OR offers ceramic pipes that are individually hand-crafted and hand-painted. Sleek, eye-catching, and always a fun conversation piece, these pipes will make an excellent gift for a cannabis enthusiast who enjoys to experiment with new and exciting smoking accessories.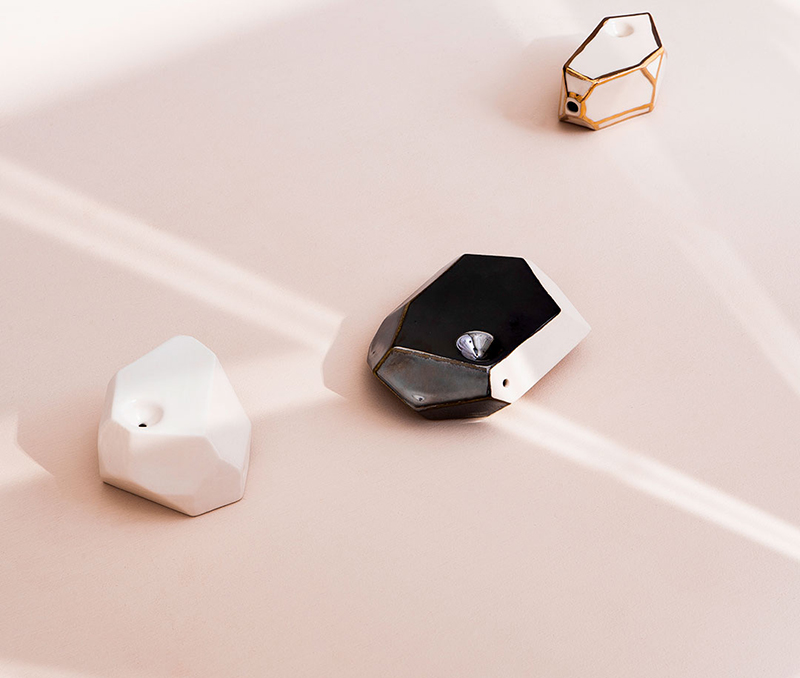 Stonedware pipes are available for purchase online — click here to browse their current unique listings!
---
The Interpening Kit
This winter, get the biggest cannabis nerds in your life a helpful Interpening Kit from the Trichome Institute and watch their smiles light up! This is the ultimate resource for those who want to further understand and develop their interpening skills. The kit comes with an Interpening Weed Wheel, a Hash and Concentrates Wheel, an Interpening Loop, and an Interpening Guide — combined together, these resources will help you analyze your cannabis and the effects it may have on you.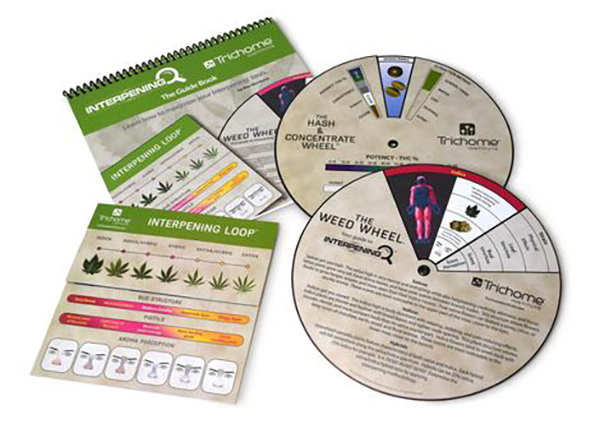 For more information — or to order one or more Interpening Kits for yourself, your friends, or family — click here!
---
The E-Shredder
Why grind your cannabis when you can shred it? The patented E-Shredder™ from AuxTools can automatically produce one gram of roll-ready product in three seconds or less. The unique process of shredding tears your organic material at its weakest link, rather than haphazardly cutting like a traditional grinder would. This ultimately preserves more of the natural components and flavors, allowing for greater taste and less waste.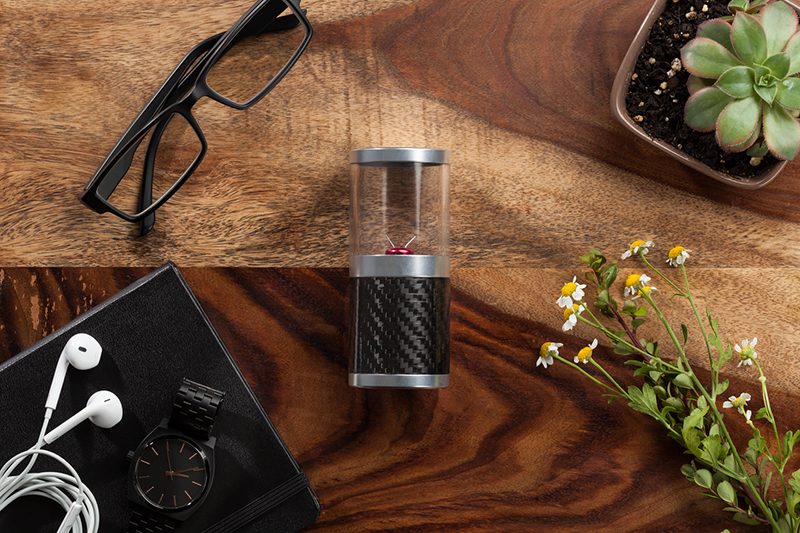 Click here for further information about pricing and ordering for the AuxTools E-Shredder.
---
RYOT's Axe-Pack
A hard case for packing and protecting your large glass, gear and other goodies, the Axe-Pack from RYOT is outfitted with lockable zipper pulls, thick wall padding, a divider with a silicone mat, X-strap technology, and SmellSafe Carbon Series material that traps odors for discrete storage and transport. The SmellSafe Carbon Series incorporates extensive carbon fiber padding that both neutralizes and traps odors in its pores, while weather-proof fabric and a moisture seal zipper provide a true physical barrier to keep odors in and the weather out.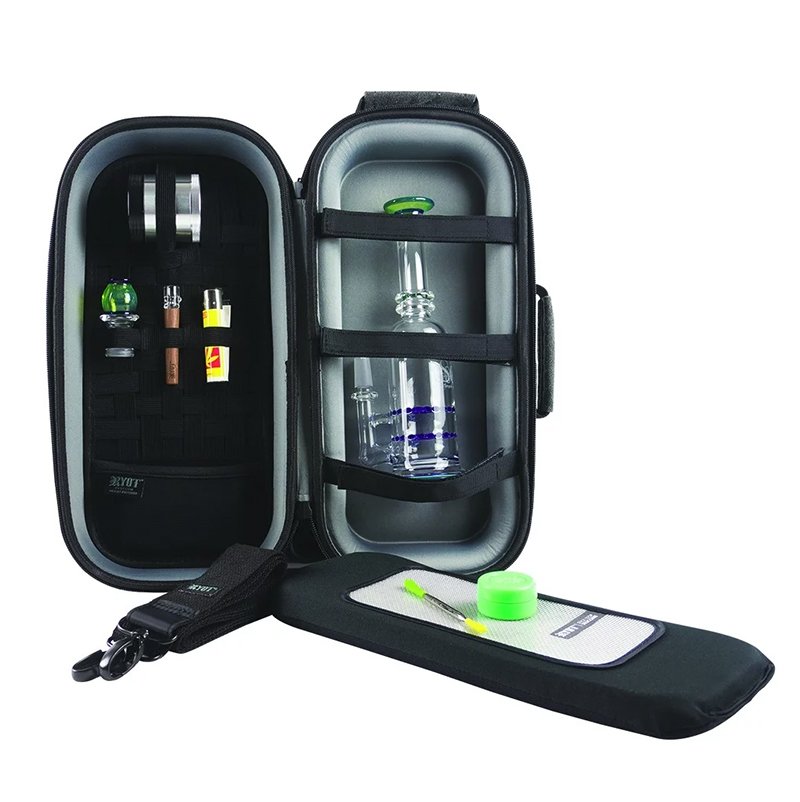 Click here to order a RYOT hardcase for yourself or a friend this holiday season!
---
We hope this guide has been a helpful resource in your pursuit of a perfect gift for the cannabis entrepreneurs/enthusiasts in your life!
Did we miss one of your favorite products? Find us on Facebook or Twitter and let us know — or email us at submit@ganjapreneur.com — and your suggestion may make the list next year!
Get daily cannabis business news updates. Subscribe