The Emerald Triangle—made up of California's Humboldt, Trinity, and Mendocino Counties—is known as the largest cannabis-producing region in the country. Literally shaped like a triangle, the region is home to some of the world's best and most experienced cannabis cultivators. It's said that the Emerald Triangle first started developing its reputation after San Francisco's Summer of Love in 1967, when the flower children gathered in Northern California to create a magical place known today as the cannabis mecca of the United States.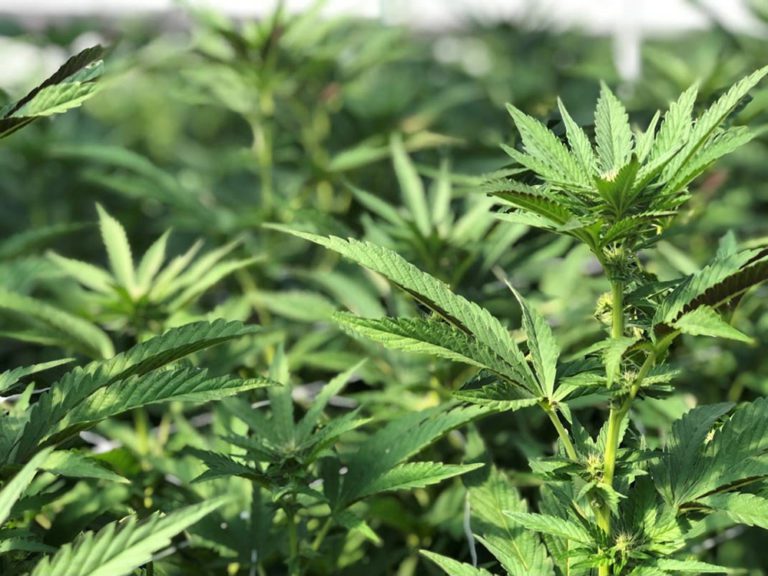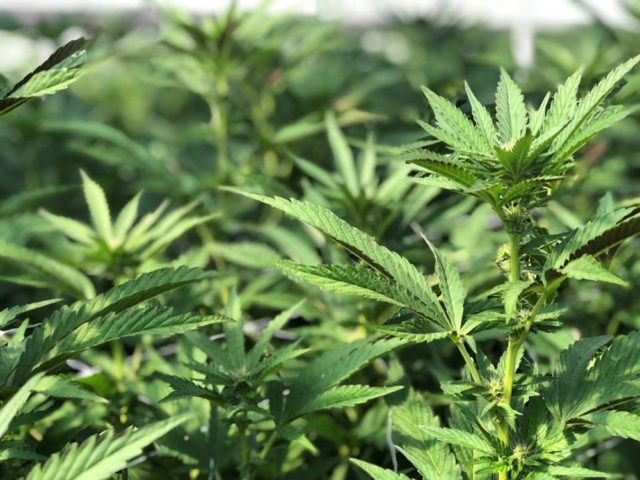 According to cannabis tour company Mendo Experience:
"These three Northern California counties have the ideal terroir – that combination of soil and climate – for growing the best weed on the planet. These three counties make up the largest cannabis growing region in the United States. There are more weed farmers growing more weed here than any place else in the country, and they've been growing here for generations."
Here, we are paying homage to the region that has been taking care of the needs of those in the United States by growing cannabis for decades; to the region that has saved lives in the face of adversity; to the hippies, cultivators, allies, and women in the soil. Here, we highlight and honor four women cultivators in the Emerald Triangle: Wendy Kornberg, Karla Avila, Sequoyah Hudson, and Chiah Rodriques.
Wendy Kornberg is the owner of Sunnabis: Humboldt's Full Sun Farms. Sunnabis is a legacy Humboldt, female-owned and operated, DEM pure regenerative cannabis farm specializing in natural farming.
Karla Avila is the owner/operator of Flowerdaze Farm. Flowerdaze is a regenerative cannabis farm; Karla is also an author and the creator of Rose Lemonade.
Sequoyah Hudson is the co-owner/partner of 8-Mile Farms. 8-Mile Farms is a multi-decade farm specializing in growing cannabis with the natural resources that the region provides. Sequoyah is also the founding farmer of True Humboldt and the CEO/CFO of Humboldt Sun Growers Guild.
Chiah Rodriques is the owner/co-owner of Mendocino Generations, Arcanna Flowers, and River Txai. These farms/brands specialize in off-grid, sun-grown, organic, solar cannabis.
Generational Farming: Passion, Inspiration, and Mentors
Recently I traveled up to the Emerald Triangle for a full, three-county tour led by Lele Dubois. I met the most amazing people, some of the most skilled cultivators, and all were some of the most humble people I have ever met. It wasn't until my visit up that I witnessed true passion for soil, nature, plants, and the medicinal and overall healing benefits of cannabis.
I had the honor of meeting several cultivators, but the women cultivators were my highlight. Cannabis is very much a male-dominated industry so it was magical to meet second, third, and even fourth-generation women farmers/cultivators. I wanted to pick the brains of legends in the cannabis space and they graciously allowed it.
Do you come from a generation of women in cannabis? If so, what generation are you?
Chiah Rodriques: "I am the first woman in my line of cultivation. But I come from a large community where about half of the cultivators are women around me."
Wendy Kornberg: "I am a second-generation female cannabis cultivator. My mother ran the garden, really more of a hobby farm with about an acre of: veggies, fruits, orchard trees, and cannabis."
Karla Avila: "I am a 4th generation herbalist and homesteader where cannabis was part of the homestead apothecary garden along with myriad other medicinal and useful plants."
Sequoyah Hudson: "I am the 1st generation woman cannabis farmer in my family."
Where did your passion to cultivate come from?
Chiah Rodriques: "My father was a guerilla grower back in the 70s/80s/90s and I watched what he did. At that time, I was coming into my teens in the mid '90s and started using cannabis so, the passion grew for learning. I grew my first crop when I was 18."
Wendy Kornberg: "I've always loved gardening and farming, but cultivating cannabis seems to have been born into me. My family didn't grow at home, but guerrilla gardening ran strong in our blood. One late summer at the age of about 13, I decided it was far time to grow my own."
Karla Avila: "It is in my bones, in my blood. For as long as I can remember, cultivating, nurturing and caring for life and the life-giving plants that heal and sustain us, has been important in my family."
Sequoyah Hudson: "My passion really developed from growing cannabis as a hobby with my husband. It has always been so rewarding to have successfully grown a 'crop' whether it was 1 or 500 plants."
Do you believe that women have a kindred connection to plants—why or why not?
Chiah Rodriques: "Yes I think that women have a unique connection to all plants. Typically we are the healers, the medicine women, the herbalists, the witches. Cannabis is a female plant when flowering and I feel a connection with that plant more than any plant."
Wendy Kornberg: "I believe most people have a kindred connection to plants, when they allow themselves to feel it and focus on it. Women seem to be especially in tune with cannabis, perhaps because we cultivate and culture the females more than the males."
Karla Avila: "Absolutely, without a doubt. Women, perhaps by their nature to be nurturers, caregivers, healers, organizers, connectors, and mothers, vibrate in harmony with useful medicinal and spiritual plants. As a woman who spends time with plants, we become attuned to their vibrational existence and to the connections between us and all life "
Sequoyah Hudson: "Women absolutely have a kindred connection to plants. Our keen intuition, ability to adapt, and desire to nurture just fosters a relationship naturally."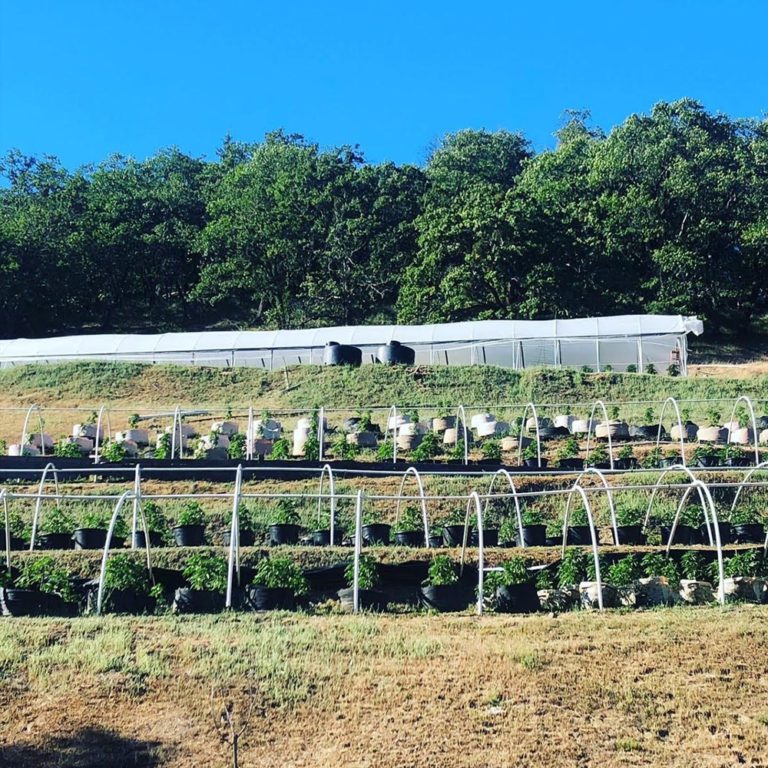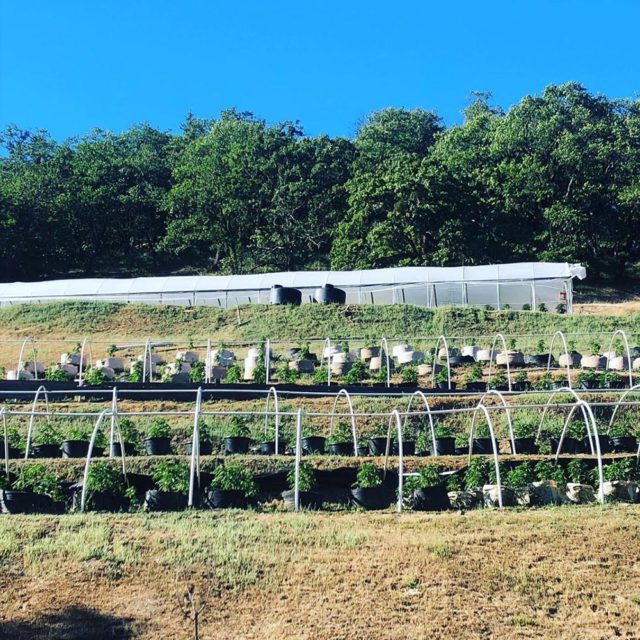 Lessons learned and lessons taught
As cannabis legalization continues to sweep the nation, current and aspiring cannabis cultivators are leaving the shadows for the light.
What lesson about plant cannabis has stayed with you since learning it—and is it something that you pass on to women that you teach and inspire?
Chiah Rodriques: "I can't think of one specific lesson from my years right now, but the main thing is that cannabis is a healer for almost everything—humans, the body, ailments, the land, the soil, and the community. I listened to the wisdom of the plants and created some remedies that help hundreds if not thousands of people over the years."
Wendy Kornberg: "Cannabis has taught me so much, but mostly that it is so important for bringing our bodies into balance. Every time an ailment hits someone it appears that cannabis has the potential to alleviate some, if not all, of the pain and suffering the illness has caused."
Karla Avila: "This plant is a teacher, there can be many lessons. This plant is adaptive, it will give you rest if you need it, it will give you wisdom if you seek it. It is a teacher, and it teaches you to be your own teacher, to know your own wisdom. It is an ally."
Sequoyah Hudson: "The lessons are endless and she makes you want to share all you have learned to everyone—men and women, boys and girls, old and young. But mostly there is beauty and resilience in all things."
Legacy cultivation and the journey from prohibition
Many of the cultivators in the Emerald Triangle grew cannabis during the prohibition era and have transitioned, like these ladies, from prohibition, to medical, to recreational.
What has it been like as a woman in cannabis to go from prohibition, to medical, to adult-use legalization?
Chiah Rodriques: "I was not the main cultivator on my farm because I was raising the babies mostly for years, but once we got through legalization I began to use my creativity and ingenuity to build a better farm, a brand, and began to network and connect with others as women do."
Wendy Kornberg: "California has really messed up this time. We had a thriving market for small farmers who risked everything to bring this medicine to the people prior to a list use regulations, and now we have corporations who swooped in during the green rush and have deep pockets, enough to last a couple more years of losses. As a female in a very male-dominated marketplace, it's been hard to claim a seat at the table with the guys."
Karla Avila: "NOT easy. The regulatory system for adult-use legalization has a long way to go before it is truly the end of prohibition. Small legacy farmers in particular, those on whose backs this industry was built, are at massive risk of being able to survive and thrive in the new regulatory framework, which is extremely prohibitive to small farmers."
Sequoyah Hudson: "It has been quite the roller coaster ride for sure. It has been extremely disheartening to see our small rural communities—across California— that had been thriving, caring for one another, developing 'neighborwoods' with character, supporting local businesses and charities who were thriving FOR DECADES begin to crumble and suffer and struggle just to make ends meet. A battle has come down on us that none of us could have ever been prepared for."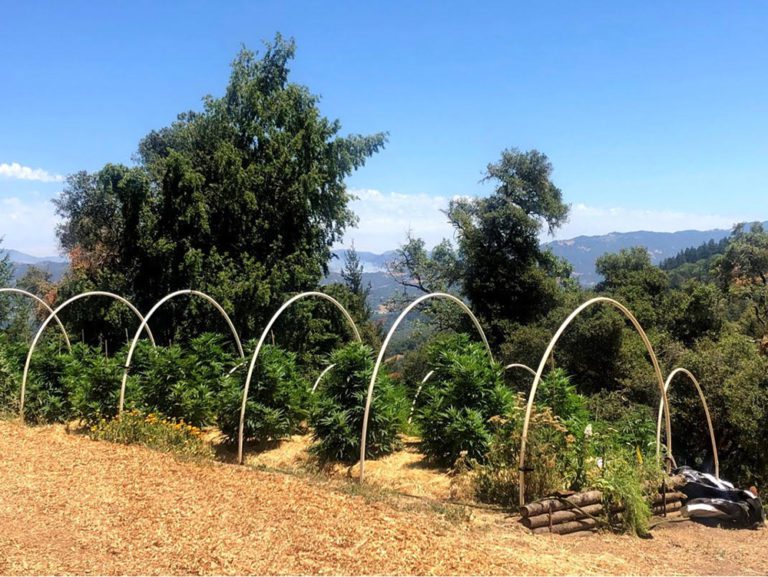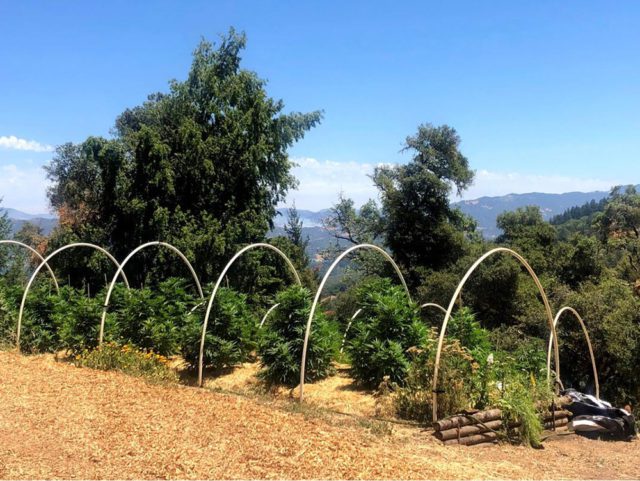 Final words—advice and encouragement for aspiring cannabis cultivators
Chiah Rodriques: "Growing cannabis is not for the faint of heart. Growing your own medicine is one of the most satisfying and empowering things a person can do. You can change the world one person at a time."
Wendy Kornberg: "Find someone who inspires you and intern or train under them, just like with any other crop or career. Having patience and determination is key. Also, don't step on others to get to where you want to be."
Karla Avila: "If you have a passion for cultivating, do not ignore it. Practice. Become a Master. Surround yourself with a team of dedicated women and men, build community around this plant and the values that it teaches, and stay true to those values."
Sequoyah Hudson: "Cannabis has nurtured a community of teaching, learning, giving, and sharing. If you want to learn, she will teach you. In return, teach what you learn to others. She will provide abundantly. In return, share what she gives to you."