A hemp cultivation permit is easy to come by in Vermont – for an annual fee of $25, anybody can register with the state to grow the crop so long as they verify that the plants fall below the 0.3 percent THC federal government threshold defining the plant as "hemp."
These loose restrictions, codified in 2013, have led to a cottage hemp industry in the Green Mountain State – one that advocates say lays the groundwork for a more robust industry while allowing smaller operators to stake their claim in a still nascent market.
Concerned over potential federal interference in the 2018 farm bill which will either "blow [the hemp industry] wide open…or completely destroy it," Joel Bedard, CEO and Founder of The VT Hemp Co., thinks this year's grow is integral to the success of hemp cultivators in the state. The VT Hemp Company, which holds a hemp research permit from the DEA, works to link cultivators with processors, and ultimately get hemp-derived products to consumers.
"I recognize that [the hemp industry] is entirely white space – complete rebuild of an economic opportunity – but I also recognize that hemp is an international commodity crop," Bedard said in a phone interview. "So it's not like we can just make up new rules – it's more like we have to take existing rules and translate them into a contemporary opportunity."
Bedard and his team are hoping their partnerships solve two key issues for would-be hemp farmers: securing both seed and processing equipment. Vermont, Bedard explains, is not compliant under Section 7606 of the 2014 Federal Farm Bill. "That is to say that the state didn't take on the role of vetting individual applicants and the state is not dealing with the DEA," he said, adding that most people growing hemp in the state are in violation of federal, but not state, laws.
This violation makes it impossible to export hemp crops (legally) over state lines and makes even in-state sales risky, which has forced some permit-holders to cultivate primarily for research; albeit there are operators in the state hoping to cash in on the "gold rush" that is hemp-derived CBD, Bedard said.
Bedard's permit from the DEA is as such that he can extend his license to others, putting them in compliance with federal rules and 12 farmers – in Vermont, New York, and Colorado – used that option last year, working with Bedard to produce textiles, hemp seed, and "any cannabinoids that we extract."
Rye Matthews, 26, an ecological designer, partnered with Bedard to grow a half-acre test plot last summer which yielded about 300 pounds of seed but, lacking the necessary equipment, he didn't process the straw. Matthews has since purchased 15 acres of land outside of Burlington and plans to use the seed derived from the test grow for a larger plot this summer rather than sell it off or process it for food or oil.
"We could have done a number of things, but it's more important to build up our seed supply for the next year," he said. "We haven't made any money off of this but the couple years that we've been working at this we're finally at a point where we can make this a real business."
Matthews, who majored in environmental science at the University of Vermont and currently works in the sustainable building materials sector, indicated that he eventually hopes to help popularize hempcrete in the state but right now the cost to import the hemp is "prohibitive."
Monica Donovan, publisher of Heady Vermont who grew her own research plot for CBD extraction last summer, said she has seen a "rapid growth of the CBD and hemp industry" in the state in the absence of either "a great medical system" or adult-use legalization. She said the number of CBD products available for sale in the state has "exploded" over the last year due, in part, to the proliferation of small hemp farms no larger than 10 acres.
"I think you'll see that [CBD] is what most people are getting really into," she said. "There's definitely some fiber hemp going on – some oil seed – but I think the area of rapid growing interest is definitely CBD."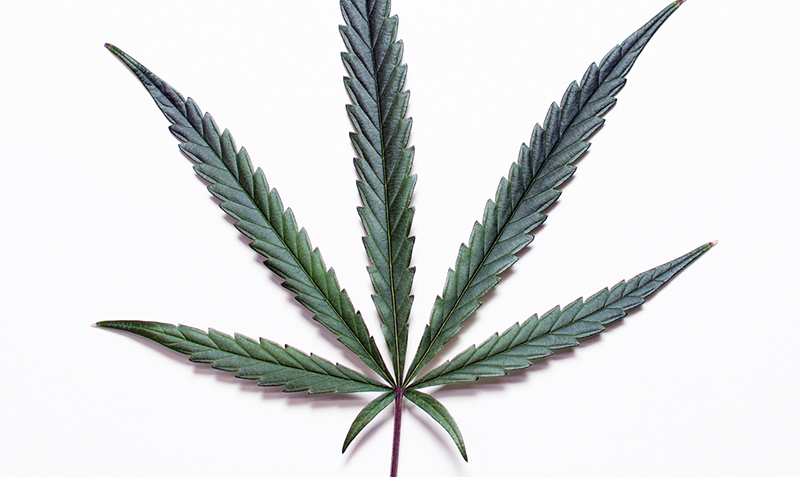 Another factor Vermont cultivators need to consider is the sheer amount of space one would need to grow a viable, lucrative, fiber hemp crop. "You'd need hundreds of acres to even begin to compete with Kentucky," Donovan said.
Heather Darby, professor of agronomy at UVM, said she "had to fight" to launch an industrial hemp research program at the university due to concerns that the school would lose its federal funding. The year-old research project, for which the university holds a DEA license that allows them to import seed, aims to evaluate the end-uses, planting and maturity dates, and cultivation methods of different hemp varieties grown worldwide. This year the research program's scope will be expanded to include organic fertility management for hemp crops, she said, hopeful that ultimately they would discover the best variety for the state, already armed with information on controlling pests, mold, and yields. "I want agriculture to thrive in Vermont and I saw this as an opportunity for some farmers to be able to produce a value-added crop," she said.
Darby explained that the UVM program has partnered with hemp seed companies in an effort to set up a certification program to help make more seed available to farmers and ensure they are planting federally legal crops. She said that there are "a few farmers" in the state growing between 10 and 30 acres of hemp for seed and grain; and, while many more "seem interested," the "seed barrier is keeping the industry from expanding."
"If we can do this [certification program] in Vermont they would have access to seed," Darby explained. "Then you are able to start an industry…Some of the people are buying seed from God-knows-where doesn't even fit into our growing climate and they're paying a lot of money – and it's dangerous – you don't know if it's federally legal."
Much like the rest of the nation, the success, or failure, of Vermont's hemp industry is dependent on action – or inaction – by the federal government. However, researchers and entrepreneurs are hopeful that this is just the beginning of a cooperative industry that will ultimately benefit the state's farmers.
"Everything I can grow right now has already been sold," Bedard said.
Get daily cannabis business news updates. Subscribe