The StashStock plant inventory management system solves cannabis cultivation problems using the company founders' combined experience in tech and cannabis cultivation. Co-founders Mike Pavlak and Scott Moazzen watched as legalization swept through the States, and they knew it would eventually reach their home state of Michigan. In response, the partners decided to build a product that could solve common problems in the cultivation sector. Eventually, they created a system to manage compliance so that growers could focus on other crucial operations. StashStock uses integrated RFID software (CannaScanner), CannaScale, and METRC integration to provide a no-touch solution to plant management.
The team founded StashStock in 2015 and they currently operate in six states. Their team of ten employees works hard to provide superior customer service and amazing products. They continue to simplify the compliance aspect of a regulated grow operation year after year. While there were opportunities to cut corners in the development process, the StashStock team emphasized taking their time to build a product that truly works.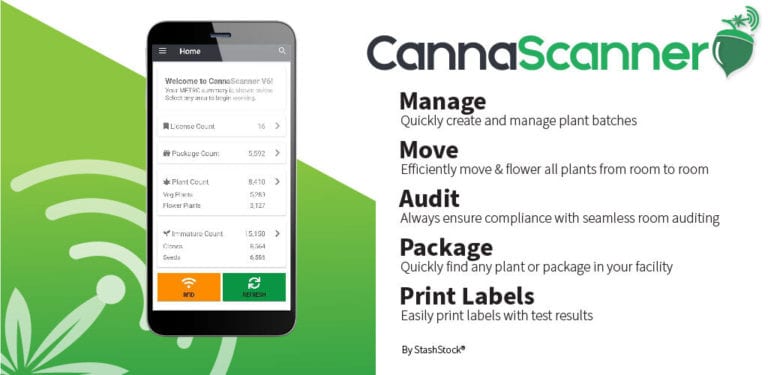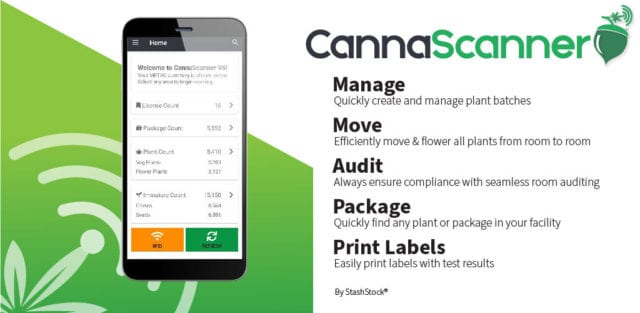 "Innovation is really what we want to do. We're not just about competing, we want to shine," said Scott Moazzen, Co-Founder and VP of Sales. "We're always looking for how to do it better, faster, bigger. When that is the soul of your company nothing is ever good enough, and that is how we've gotten to where we've gotten… we wanted to do it right."
The StashStock team set out to make high-tech and functioning workflows for cultivation teams — their service now lets cannabis cultivators access their entire garden from the palm of their hand. The RFID-based system includes a no-touch solution for managing multiple strains in multiple rooms, in multiple different growing phases. When locked onto a tag, the system acts similar to a metal detector and can tell you how physically close you are to the plant itself. The same RFID Metrc tags are also used for auditing packages and double checking manifests. The handheld RFID device can print labels (internal and shipping) as well. Since all tags have RFID, they are trackable, which allows the team to locate plants or packages that are not where they should be. In the regulated cannabis market, a single missing plant or misplaced package can lead to weeks of compliance issues — StashStock helps cultivation teams avoid such headaches altogether.
The service also includes the CannaScale, which is fully integrated with Metrc. The scale weighs plants in the drying position, reducing the potential for contamination and trichome damage. The scale comes with manual overrides so the cultivation team can decide if they would like to scan the harvest into the system using barcodes or manually key the weights in, giving the team full control over the process. The results from each harvest upload directly to METRC, which removes the possibility of double-entry and the task of data entry. Other features on the CannaScale include recording room and harvest waste.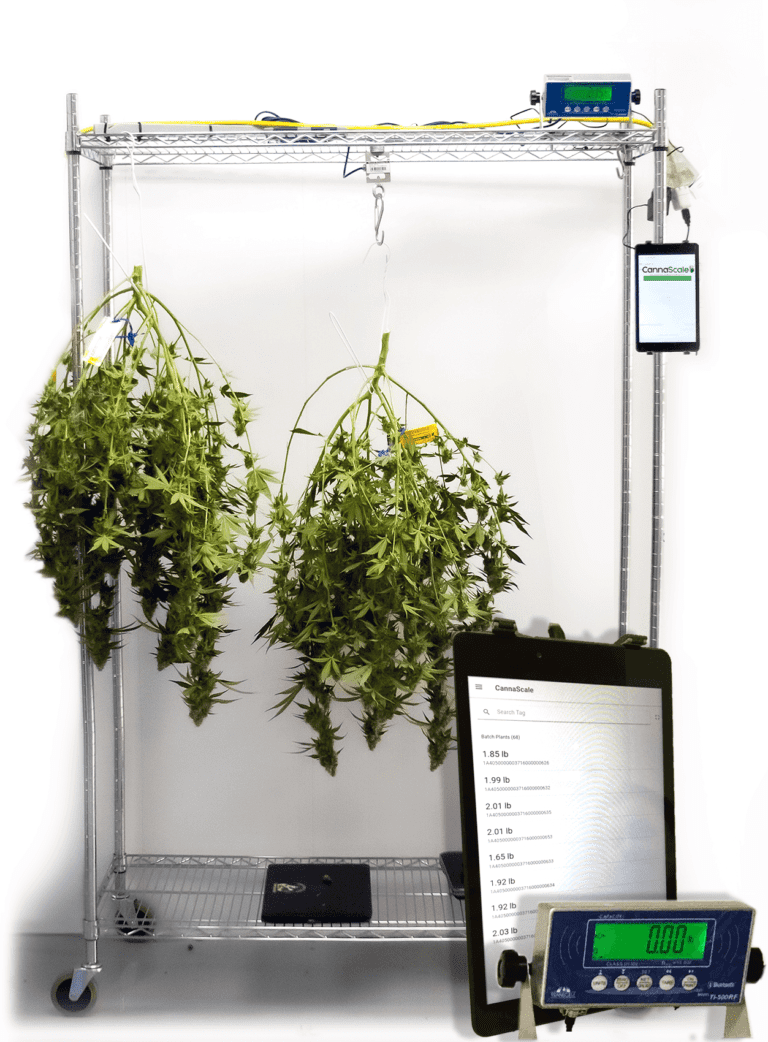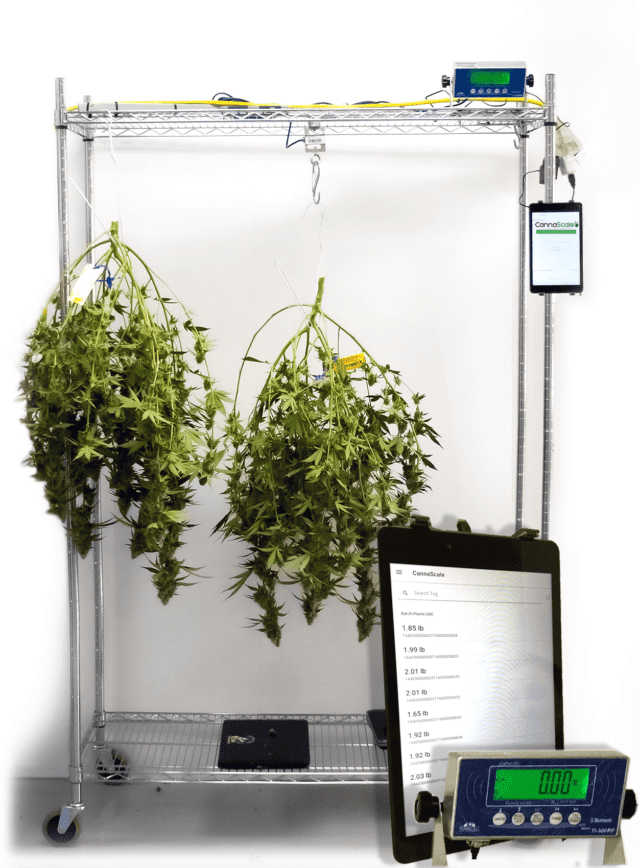 The scale is built with many capabilities to help manage a cultivation site. If there is a tag for one Blueberry strain getting weighed in an OG harvest, the scale software is smart enough to recognize the new strain and will "bucket" it appropriately for the grow manager. Through system integration, the scale knows which strains are in harvest and flags the plants that shouldn't be pulled, yet. Clients who used the integrated scale reported higher yields, increased harvest speeds, and found it easier to audit harvested rooms.
"It ties a cultivation operation together, we don't just give you an RFID scanner and say good luck. It's a whole system that brings it all together," said Mike Pavlak, CEO and Co-Founder.
Much of StashStock's focus is on building technology that works for a cultivation team, but they also prioritize stellar customer service. A majority of customer feedback showed that clients had trouble working within the METRC guidelines, so the StashStock customer care team takes their role as an integrator of METRC seriously. If a client identifies a possible hurdle, the StashStock team will work with the compliance officer to ensure they follow the correct processes and always remain compliant.
"Our tool suite is an inventory management system centered on compliance. It simplifies and streamlines the compliance process, so it's more of an afterthought and you can rest assured that we've got it so you can focus on the plants," Moazzen said.
The platform works hard during day-to-day operations, but it also collects data. Many growers mentioned that pulling data out of METRC was difficult, so StashStock built a platform where growers can compare strains, look at testing data, and tie all of the gathered information together. Using data from the system, a cultivation team can get a birds-eye view of where their plants are, what growth phases certain strains are in, what is coming up in the work pipeline, and statistics on specific strains.
As a tech-driven cannabis company, the team at StashStock is always forward looking for new ways their RFID-centered plant inventory management system can work in the space. They are focused on ensuring their cultivation tools are best in class. Much of their work is understanding compliance, speeding up processes and building out the platform to work within METRC's guidelines, meaning their clients can focus solely on growing the best cannabis they can.