Former National Football League running back Ricky Williams has unveiled his Real Wellness line – available today at five dispensaries in his hometown of San Diego, California. The line is organized into three categories: Solutions, which includes Head Ease and Serenity vape cartridges; Everyday, including Serenity Tonic and Ricky's Choice vape cartridge; and Sport, which includes Maintenance and Repair Salve and the Optimize Tonic.
For Williams, a former Heisman Trophy winner who was suspended by the NFL for one year after failing a drug test for cannabis, his foray into the cannabis industry started "more than a decade ago." Following a decision to temporarily retire from football in 2004, Williams attended the California College of Ayurveda, studying the ancient Indian system of holistic medicine. After his football career, he said he had "no idea" what he was doing or "where he was headed," but he knew "there was something next."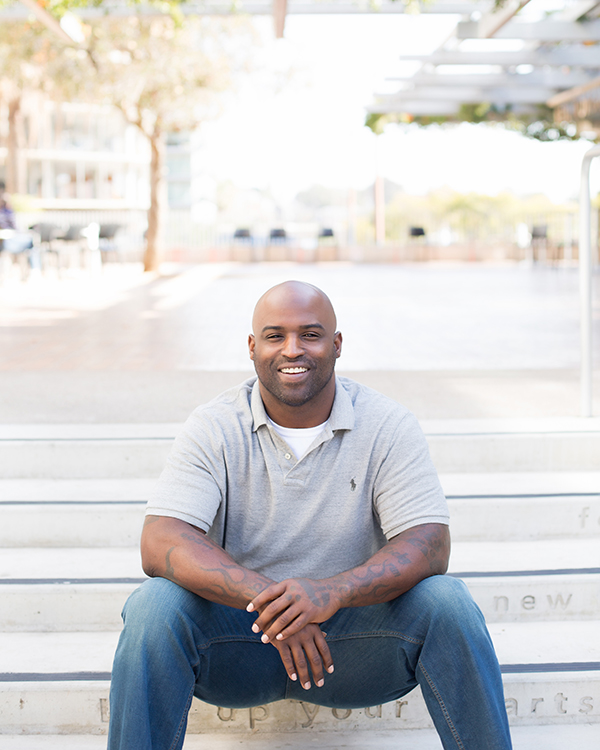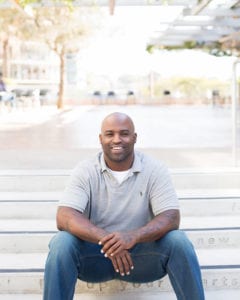 "Now that things are really starting to come to fruition it's very rewarding," Williams said in an interview with Ganjapreneur, adding that launching the products in San Diego "made sense" because, not only is it his hometown, but it's where RW's manufacturing partners are located.
Like most entrepreneurs interested in the cannabis industry, Williams said that finding partners was "a tough process," explaining that when he first entered the space he was primarily "a content provider," speaking at conferences and authoring articles but those opportunities allowed him to meet cultivators, manufacturers, and processors already entrenched in legal markets.
"I think in any industry – but especially a controversial one like this – it's so important to find who to partner with," he said, explaining that his first partnership with Weedmaps helped him curate industry contacts but he didn't really meet anyone that had the same vision as he did.
That vision, the two-time NFL rushing leader explains, is utilizing cannabis as part of an overall wellness lifestyle. The formulations incorporate various herbal extracts like arnica, lavender, and turmeric. Williams said that one of the lessons he learned while studying herbalism was "you never use just one herb … and when you use other supporting herbs that have similar actions people can get more out of all of the ingredients" – in essence, Williams is seeking to enhance the entourage effect.
Linnea Miron, CEO of RW, called Williams a "pioneer and a visionary" who has "always been 10 steps ahead of what's trending, especially as it relates to Eastern approaches to medicine."
"While most cannabis-related brands are still catering to today's recreational user, we're developing a brand for tomorrow's wellness user who is primarily female and interested in alternative therapies," Miron said in a statement. "Our products are designed to help target certain conditions, which is a new way of approaching the cannabis market and one that complements the larger wellness movement."
RW is partnering with Southern California's largest, licensed, integrated cannabis company, OutCo to help cultivate, extract, and develop the line. Williams said that partnership took about a year to come to fruition, after nearly two years of searching.
"They asked what I want to do. I said 'I want to make medicine," Williams said. "We shared our philosophies and they were so closely aligned that we said 'Let's do it.'"
Williams' idea to incorporate herbal extracts came during his time at the California College of Ayurveda when he was an intern at the institution's herb lab, when, at about the same time he received his first medical cannabis recommendation. He said that during his NFL career, league and team physicians could only offer him prescription drugs for the pain, but after his career ended he was able to experiment with more "effective and gentle" herbal remedies – which he credits with keeping him healthy eight years after he played his last professional football down.
"The way I see it, cannabis is a reintroduction in the West and America to herbalism," Williams explained. "But I want to capitalize on this momentum and reintroduce people to the whole world of herbal medicine and I thought 'What a great way to enter into this market by teaching people, not just about cannabis, but other herbs and the philosophy behind herbal medicine. A big part of our push is empowering people to take their own wellness into their own hands."
A part of that empowerment process, Williams said, is education: educating consumers about both cannabis and other medicinal herbs, but also educating cannabis industry operators as to how they can incorporate other herbs into cannabis products. To that end, RW has launched a program to educate budtenders on their products which allows them to learn directly from a member of RW staff.
And while RW and Williams are primarily focused on the medical side of the cannabis industry, Williams is certainly aware that there are overlaps between the medical and recreational sector. He said that some of his products – such as the Serenity cartridges – would also appeal to recreational users who want a lower-dose THC product with other herbs to help with relaxation.
"If the reason someone is using recreationally is to help calm them down or slow their mind down, now they'll have a product that might be better than cannabis alone to accomplish that and they'll still feel the euphoria from the THC," Williams said. "It's really about putting more sophisticated products into the market so people have more options."
Starting today, RW products will be available at A Green Alternative, Golden State Greens, Mankind Cooperative, The Tree House Balboa and Urbn Leaf-Golden Hill in San Diego, and the company expects the products to roll out at dispensaries in Orange County and Los Angeles within the next few weeks. Additionally, starting later this spring, consumers will be able to purchase RW's CBD-only products online at its website.
Get daily cannabis business news updates. Subscribe