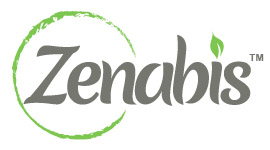 B.C. and N.B.-based Zenabis is an ACMPR Licensed Producer of cannabis with its sights set on the global marketplace. While Canada moves forward with the world's largest nationally-regulated cannabis marketplace, professionals everywhere are preparing for this momentous shift in federal policy.
Zenabis already has production facilities in Delta, British Columbia and Atholville, New Brunswick. Together, they are licensed to hold over 400,000 square feet of production facility space, positioning the company for a comfortable break into the international market.
"We wanted to cover the geography of Canada, but we're also poised to export product to other global markets," said Karen Parent, Chief Quality and Compliance Officer for Zenabis.
With several European Union countries like Germany and Italy looking to import pharmaceutical-grade medical cannabis products, the world is watching Canada, where producers have already begun exporting medical marijuana overseas. Zenabis is currently in preparations for obtaining a good manufacturing practice (GMP) certification that would qualify the company for entry into the EU marketplace.
The company has also secured a partnership with United Kingdom-based Isidiol International Inc., through which Zenabis plans to source 3,000 grams of high-quality CBD isolate each month. This deal will provide resources for various R&D projects and has cemented Zenabis' capability for cross-Atlantic partnerships.
As a privately-owned company, Zenabis is afforded more freedom and maneuverability than many of Canada's other licensed producers. The company has assembled a diverse and multi-talented team with strengths spanning the startup sector, the pharmaceutical industry, distribution networks, horticulture, and sustainability.


According to Zenabis CEO Kevin Coft:
"Publicly traded cannabis companies are faced with a lot of distractions around generating funds and satisfying short-term obligations to shareholders. We're using the privately owned model so that we can train our focus on getting everything right for the imminent legalization of recreational cannabis in Canada and the eventual prospect of exporting our products to world markets."
In the meantime, the company's business model is focused on cannabis production, research, education, and product development. But John Kondrosky, Chief Operating Officer for Zenabis, explained that one key to the company's success will be its ability to rapidly scale up to the opportunities presented in both the Canadian and international cannabis markets.
"That's not simply a matter of increasing production," Kondrosky said. "It involves careful planning, an unwavering commitment to quality and a relentless focus on execution to ensure that we meet the needs and expectations of our customers with a product we are all proud to put the Zenabis name on."
Zenabis also has a strong partnership with Kwantlen Polytechnic University, helping educators in KPU's Cannabis Career Training program create courses based on the needs of the modern cannabis industry.
To learn more, visit Zenabis.com or contact info@zenabis.com.