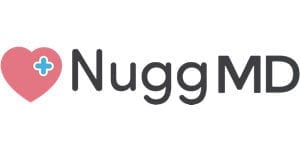 LOS ANGELES, CA — NuggMD provides California medical marijuana patients with the evaluation and documentation services that they need in order to access nearly every corner of the medical cannabis industry from the comfort of their own home.
Through NuggMD's online 420 evaluation services, over 30,000 state residents have been registered as medical marijuana patients with the help of multiple California-board licensed doctors. Soon, people living outside of the state of California will be able to use NuggMD's telehealth services, giving them a quick and easy opportunity to become a registered medical marijuana patient without having to visit a doctor in person.
NuggMD's telehealth service is very simple. When a person goes to NuggMD.com and applies as a first-time patient or registers for a renewal, they can fill out a short medical questionnaire and, optionally, upload any existing documentation they have about their condition. Once they've sent these in, they're connected to a face-to-face video chat with a doctor who can speak to them in more detail about their medical conditions, the symptoms they are experiencing, and how medical marijuana can be used to treat or soothe their ailments. Doctors are available for patients from 8 am to 10 pm, leaving room for evaluation flexibility.
The entire process takes from 10 to 15 minutes. When a patient is approved, that same day they are mailed an official 8.5 x 11 inch doctor's letter of recommendation, complete with the doctor's signature and officially recognized raised seal. The packaging used to send these documents is discreet, paying mind to the patient's confidentiality. To speed things up, patients are able to print the digital PDF version of their recommendation, which will be sent to them immediately via e-mail. Note that this process will likely differ by state, in accordance with local medical cannabis rules and regulations.
Through NuggMD, patients also have the option to apply for a medical marijuana card, which grants the holder all of the same conveniences of a state-issued card, without the connection to a public database. It allows a patient access to dispensaries and protection from law enforcement, except it isn't tied to an online registry that can be searched by just anyone. Keep in mind, you'll still have to renew your medical card and doctor's recommendation every year, as required by California law.
NuggMD works to provide a safe and reliable nationwide service for patients to access medical cannabis without the hefty taxes or fees that normally accompany it. All of these services are available online 24/7 and available for only $39 (may also vary by state). If a patient is not approved for medical marijuana, they will not be charged.
Since recreational marijuana was legalized in Nevada and Alaska, medical patients have sent in hundreds of requests to NuggMD in hopes of being able to use the telehealth services to get the documents they need in order to obtain tax-free medical cannabis. NuggMD's expansion outside of the state of California will start with these two states, with more states to follow soon.
Not only does NuggMD provide documentation services, its sister service Getnugg.com also helps patients easily connect with nearby dispensaries for delivery services, providing a complete cannabis solution for patients who are unable to navigate the complexities of the fledgling cannabis industry themselves. When a patient completes their online evaluation through NuggMD, they are given a $20 credit to order online, so they can even test out the services for free.
Lastly, be sure to check out the company's cannabis subscription service Nugg Club, now available monthly or bi-monthly.
Following its expansion to Nevada and Alaska, NuggMD expects to enter each new state as the opportunities arise, making sure patients everywhere are guaranteed safe and stress-free access to alternative medicinal options.