The opening of Nevada's recreational cannabis market was marked by green fireworks and long dispensary lines, according to a CNN report, and the bill's sponsor state Sen. Tick Segerblom was one of the first people to make a retail cannabis purchase.
Although dispensaries are prohibited from the famed Las Vegas strip – due to federal cannabis and state casino laws – that didn't stop at least one couple from experiencing a Vegas-style wedding at a cannabis greenhouse. The bride, Anna, carried a bouquet of cannabis leaves, while her new husband, Mark Balfe-Taylor, used a bud as a corsage.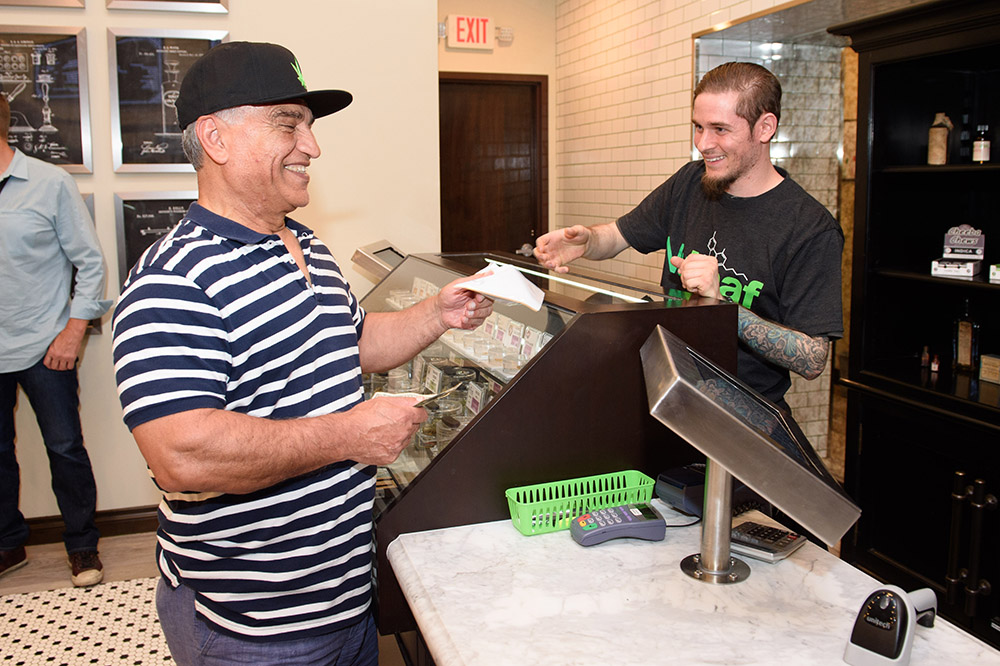 Cannabis consumption is also prohibited in bars, parks, restaurants, at concerts, and on federal property. Public smoking violations carry a $600 fine.
The industry is expected to generate $60 million in tax revenue for the state over the next two years.
"Every time you buy something here, 33-cents is going to taxes," Segerblom said in the report. "This is the most heavily taxed and regulated industry in the whole state."
Nathaniel White, a first-time legal cannabis buyer who had experienced legal troubles over the plant, said he was "shocked" when he received a receipt for his cannabis purchase.
"Just the receipt is amazing," he said.
Get daily cannabis business news updates. Subscribe