It's been said time and again that an online presence is mandatory for finding success in the modern business world. But for cannabis companies — who are often bound by law from using the usual strategies to advertise or drive traffic — their online material is sometimes the only marketing options available.
Enter Name.com, a global provider of domain names, web hosting, and email services.

Based out of Denver, Colorado, the Name.com team has been a firsthand witness to the effects and positive changes of cannabis legalization. Resultingly, the company is determined to helping entrepreneurs in the nascent cannabis industry find their online footing.
According to Allison Chowdhury, representative for Name.com, "We've had front row seats for seeing exactly how the marijuana boom in Denver has affected jobs, the economy, and all the good things that its done for the state — because there's a lot of revenue that's bolstering the job market and going to public schools."
"While we've always been small-business friendly, it's time for people to recognize that the marijuana industry is booming. It is powerful, and they need online representation just as much as anyone else," said Chowdhury. "Name.com is here to help them along the way."
While it's generally understood that a company's website is important, many startup business owners forget that a good website first needs a good domain name. Of course, new business owners should try to reserve their desired .com domain early on — but if the .com address for your preferred brand or concept has already been taken, you may have to get creative with one of the new alternate domain extensions. And while most people are familiar with .net and .org extensions, cannabis entrepreneurs have a wide variety of alternate extensions that could be tempting, including .co, .club, .buzz, .forsale, .shop, and even .farm — all of which are easily purchasable on the Name.com platform.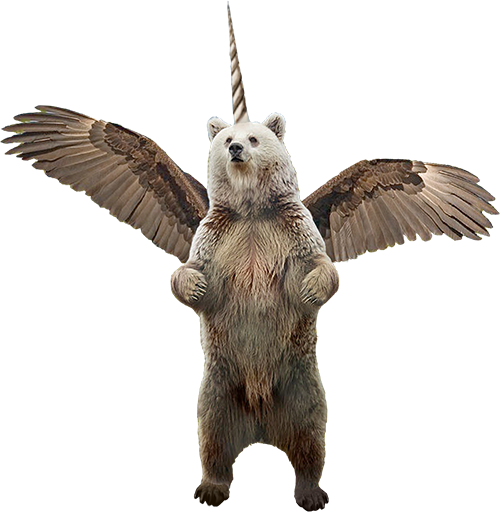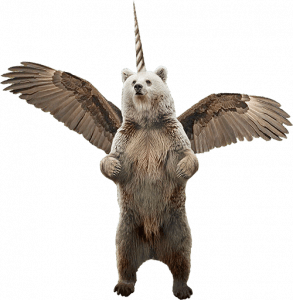 Name.com brings a fun, savvy, and quirky attitude to the business of everything websites. Perhaps best represented by the team's official mascot — the Bearglecorn (part bear, part eagle, part unicorn), pictured right — the company prides itself on adaptability to whatever the wants or needs of a business owner may be.
When asked whether the company ever hesitated before helping a cannabis company get online, Jared Ewy — official Community Evangelist for Name.com — said, "It was never a question. It was like, 'Okay, these are people who are doing business legally in the state and they want to get online? We are here for them.'"
"There wasn't even a conversation," Ewy said.
So whether you need to find and reserve your ideal domain name, customize your professional email settings, switch hosting services for an existing website, or you just want to swing by customer service for a friendly chat, Name.com can help.
Visit Name.com today to begin your path towards Internet triumph!