Mesobis, an amalgamation of "Mesoamerica" and "cannabis," exists at the point where Latin American culture meets the industry. Co-founders Nelson Cury and Santiago Cervantes are old friends from boarding school who reunited to build a cannabis brand that embodies their cultures. Mesobis launches today (April 14) with a trio of Gomitas, which are all-natural gummy candies infused with THC in Latin American flavors. The founders filled Ganjapreneur in on the brand in a recent conversation.
Each gummy is molded into the shape of the Pyramid of the Sun and comes in three iconic flavors. California cannabis consumers can now find the following three flavors: Mango con Chile, Tamarindo con Chamoy, and Acai. Each flavor was inspired by either Cervantes's original home of Mexico or Cury's hometown of Brazil. While they started with gummies to match the flavors of their heritage, the team hopes to add more product categories to their line as the brand grows.
The co-founders aren't just focused on the California adult-use market: the brand will also function as an art studio based out of their Van Nuys studio. Soon, they will release high-end streetwear and will continue collaborating with local artists on projects like a recent reimagining of the Gomitas flavors in the form of larger-than-life characters deemed 'Mesobians' from Mexico City-based artist Orly Anan. The art studio's mission is to create a cannabis brand for Latin Americans that is infused with culture as well as THC.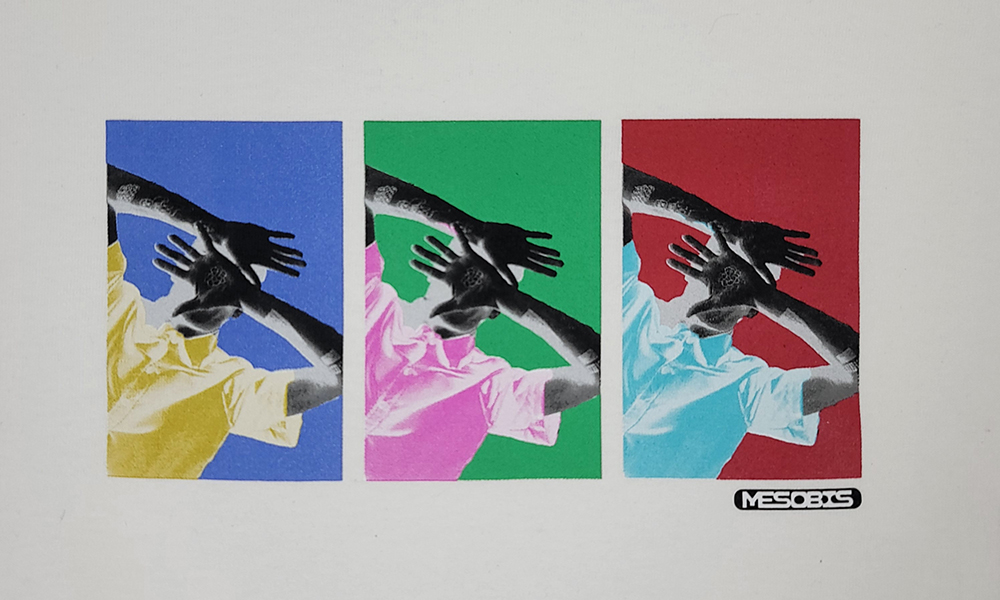 "We believe in the power of creativity and empowering creatives to make pieces of art or experiences that can have some meaningful impact in people's lives. That's also our goal with the gummies – for people to learn about cannabis, learn about themselves, and learn about their culture. We just feel art and what we're trying to do go hand in hand," said Cervantes.
Their entry into the cannabis space was due in part to good timing. Cury has been in cannabis finance for some time and after reviewing pitch decks for years, he realized that nobody was marketing to him, a first-gen Latin American cannabis consumer. Simultaneously, Cervantes was creating a concept for a Mexican cannabis brand ahead of federal legalization in the country. Due to the stalled legalization process, that project was tabled. But the pair of old schoolmates happened to run into each other again in Los Angeles and realized they both had a passion for the cannabis industry. They combined Cury's understanding of the space with Cervantes's creative vision, and the concept of Mesobis was born.
Both men saw a gap in the market: while there are some Latin American-owned cannabis companies, few embody the culture in their products or branding. Cury noted that the majority of Latin Americans in the US were born in the states, and there is a renaissance of re-acculturation in that community. First-generation Latin Americans are searching for their history and Mesobis founders hope that their products can reconnect these consumers while also providing a taste of home to Latin Americans who have moved to the states.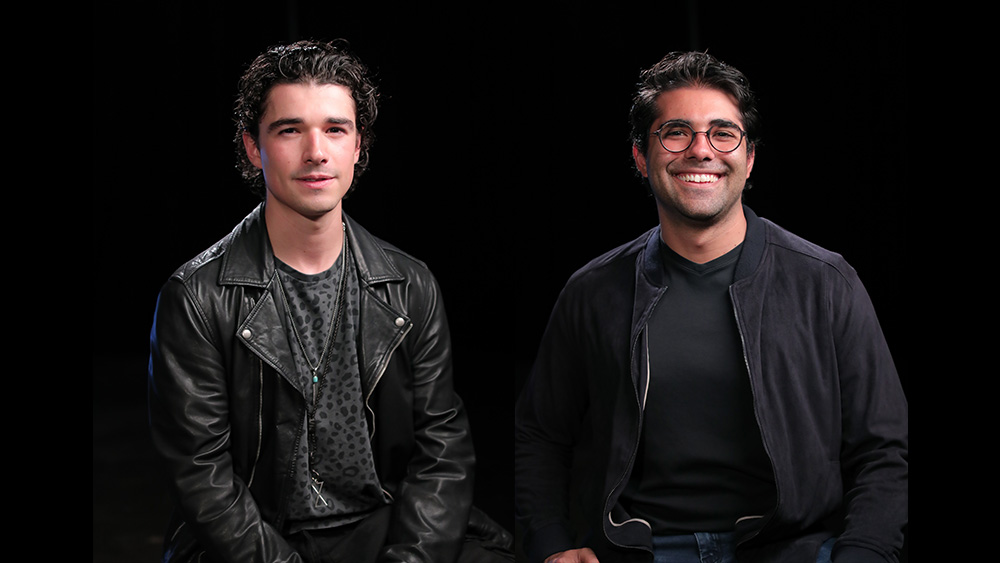 "All this culture that is Latin America comes from a place and a time and we would like to be able to share that with people who are now living outside of their countries far away from their homes and have still a way to reconnect with their roots, remember who they are, and become more themselves," said Cervantes.
It took months of R&D to finalize the Gomitas flavors, consistency, and packaging to ensure the flavors were right and the candies didn't melt. They worked with multiple formulators to first get the shape, then the consistency, the flavor, and finally the outer chili coating, which took problem-solving to make sure it sticks to the candy in the package. The final result is a perfectly molded, chili-coated candy that has a soft consistency with a smooth bite. And this offering is just the beginning. Their intentional branding and offerings are an attempt to break the cannabis stigma that is still common in Latin American households.
While speaking with Cury and Cervantes, I couldn't help but wonder why there aren't more cannabis brands built for and by Latin Americans. It turns out that the stigma in Latin culture is still very prominent, and that stigma is one of the main reasons they infused Mesobis with so much intention. Cury explained, "It's about elevating cannabis to a status that we haven't seen in Latin America to try and break these taboos and making cannabis in Latin American culture so cool that it should motivate other people to start their own cannabis brand." After starting Mesobis, both founders faced judgment and fear from their loved ones, but the way they see it is, if not them, then who will start the movement?
This connection to the culture is apparent when Mesobis reps bring Gomitas into Latin American-owned and operated shops; there is an immediate connection to the brand and the flavors. They believe that the same connection can lead their elders to see that cannabis can be healing and inspiring – it isn't just a "gateway drug".
"That was always the point with Mesobis, we knew that there needed to be a brand that looked a certain way, that felt a certain way, so that we could overcome these cultural barriers and these often misguided perceptions of what cannabis is, which comes out of the war on drugs," said Cervantes. "Unfortunately, Latin America has had a lot of turmoil because of drug trade and cartels, so it's understandable. When you look at our aesthetic, the reason we're going so sophisticated is because we understood that if we want to have a brand that has a chance to later launch in Latin America, that my parents or my grandparents could look at and could feel comfortable consuming, it's going to have to look like any other brand they would purchase, but it's cannabis."
Soon after the Gomitas hit shelves, Mesobis plans to drop their merch line of t-shirts, hoodies, and hats featuring prints from Mexican artists. In time, they will launch their full high-fashion streetwear line conceptualized and designed by Culiacán designer Esteban Tamayo. The line is built for the modern Latin American cannabis consumer and will be able to go day to night – from the airport to a fine restaurant – adding another layer of culture and class.
Ultimately, Mesobis founders are building their company with the intention that something as simple as a gummy candy can break the cannabis stigma built by propaganda and controversy. To find Mesobis Gomitas near you, or to stay tuned for their clothing drop, check the website or follow Mesobis on Instagram.