LOWD is a Portland, Oregon-based cultivator of premium cannabis products. Established in 2019, the company was founded with a mission of bringing only the highest-quality cannabis products to consumers.
Founder Jesce Horton got his start growing cannabis the old-fashioned way: with a small-scale medical cannabis grow based out of his own basement. Before becoming a professional cannabis grower and company leader, Horton held a corporate engineering job in Munich, Germany. That position followed him through a move to Portland in 2011 but within a year after moving to Oregon, Horton had left his corporate position and found his true calling as a cannabis entrepreneur. When his first commercial cannabis operation was uprooted by a change in local regulations that banned cannabis businesses, LOWD — which stands for Love Our Weed Daily — moved to its current location: a renovated warehouse facility in Northeast Portland.
Between the company's premium cannabis offerings and a driving emphasis on positive culture and sustainability, the LOWD brand today faithfully represents Portland's unique juxtaposition of urban culture — the growing city continues to attract more people, typically young and loudly progressive, each year — and the Pacific Northwest's natural beauty, which encompasses impressive mountains, rivers, rainforests, and more.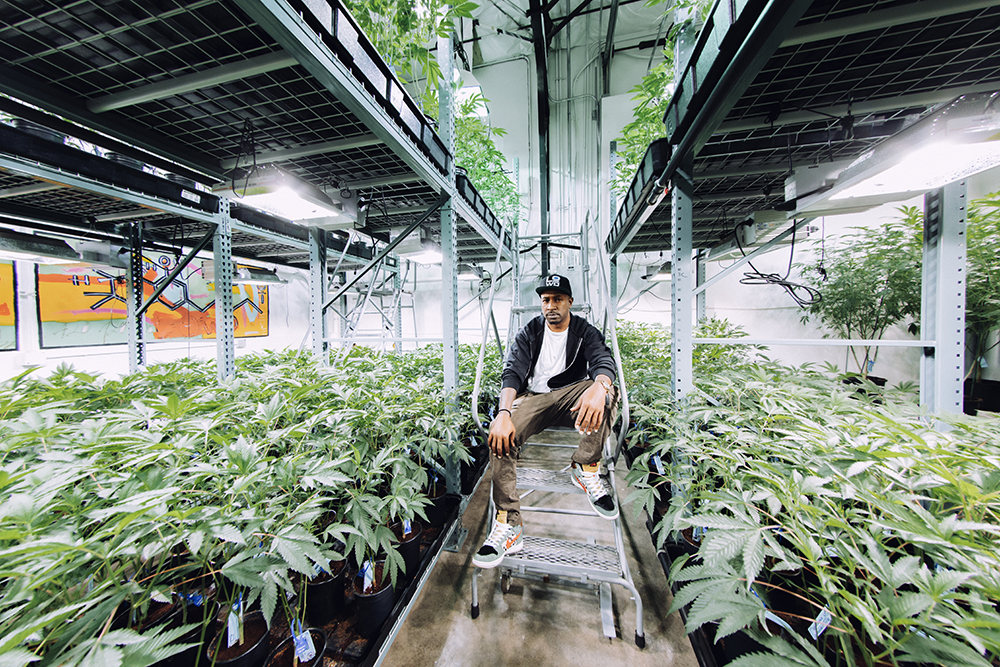 Coming from an engineering background, Horton has worked closely with his team and outside professionals to maximize efficiency in the LOWD cultivation facility's energy, heat, and water systems. LOWD demonstrates that effort to reduce the waste and overall environmental impact of its facility through a number of power-saving and efficiency-driving business decisions.
In terms of lighting: LOWD's vertically integrated expansion facility will be primarily LED lighting but in the meantime, LOWD utilizes a mixed-spectrum lighting system with traditional double-ended lighting for 70-80% of the day and a plasma light for the remaining 20-30%.
And in terms of water, the team has put in significant effort to minimize their water use. LOWD's plants are grown in smaller pots than those used by many other cultivators, which reduces water requirements and runoff. Additionally, the facility actually uses a custom-built system to reroute the condensation that builds up in its dehumidifying, HVAC, and AC systems into a filtration system that recycles the condensation as water for the plants. According to Horton, the system can provide "sometimes as high as 50% … and typically at least 20-30%" of the facility's daily water usage.
Another strategy that LOWD uses to maximize efficiency — both in terms of heat and in facility cleanliness — is the use of fabric ventilation ducts: "Fabric ducting helps make our cooling a little more uniform, and helps us reduce the amount of fans needed to mix up that air and make sure there aren't any heating or cooling pockets," Horton said during an on-site interview.
"It also helps with cleanliness," he said, because the ducts can be brought down and washed regularly to prevent any buildup of spores or powdery mildew, "which are often found in metal ducting or HVAC."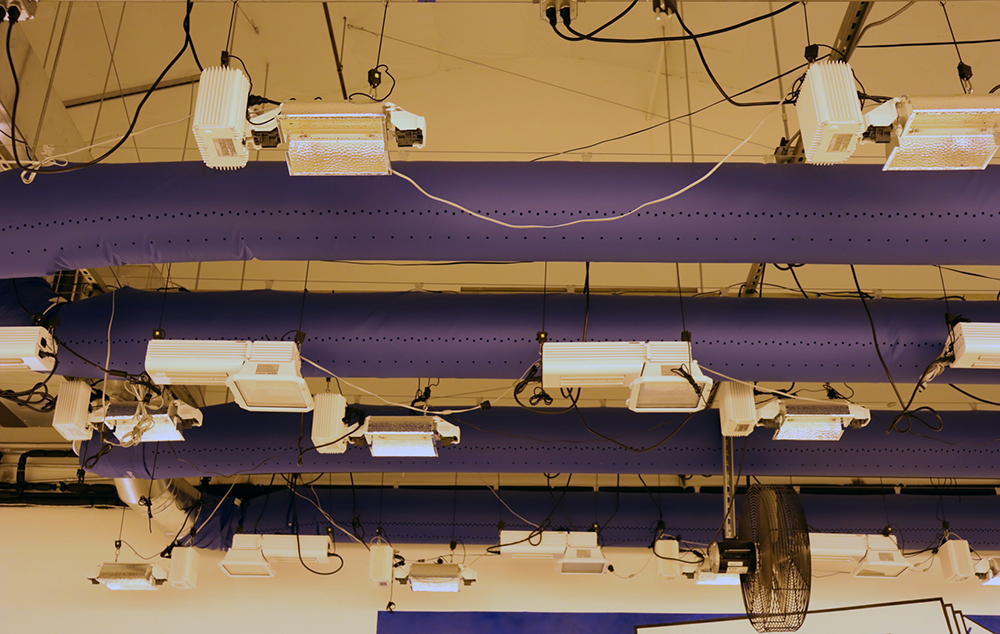 LOWD's work to streamline the cannabis production process also goes beyond its energy, heat, and water considerations: the company's trimmers are provided ergonomic workstations designed by Horton and LOWD's Post Production Director Sarah Morse, which can be raised or lowered at the workers' whim and not only make trimming easier but also maintain worker safety, as the trimming process can carry a serious risk for carpal tunnel syndrome.
The head-turning quality of LOWD cannabis has earned the company a dedicated following in Portland. The company embraces its tagline, "Smoke like a grower," with SLAG — a highly coveted line of flower products that are hand-selected by the company's admins and head growers. These top-tier buds are stick-trimmed to perfection so that by the time they are touched by a human hand for the first time, it's the consumer themself. LOWD's SLAG product line is so well-known throughout Portland for its quality that each order — packaged in one ounce, half-ounce, and quarter-ounce collectible, ultraviolet, resistant glass jars — is often already claimed and waitlisted by the time it enters the curing process.
When it comes to hiring and expanding the company, Horton said he prioritizes people who faithfully represent cannabis culture because it's important for both the industry and society in general to recognize that traditional cannabis culture, or "stoner culture," is not taboo and should be considered an important part of the movement. Horton said the other considerations for building LOWD's team are an emphasis on personal accountability — "People who come in understanding the opportunity that we have here in the industry," — and people who will bring passion for their work on a daily basis.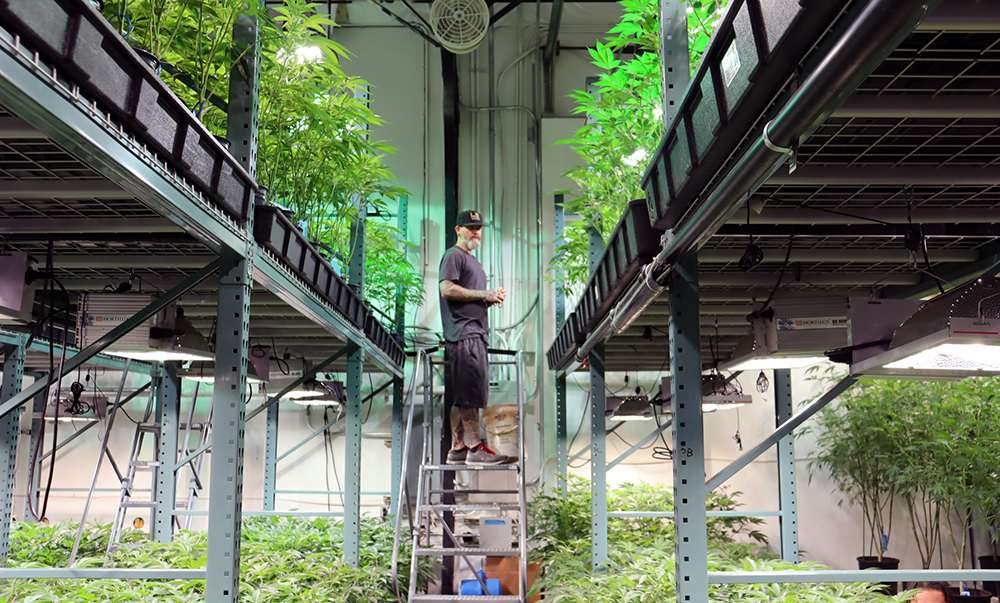 The successful team building at LOWD speaks for itself through both the quality of their products and the company's genuinely pleasant, and professional, workforce. Horton did not hesitate to express his extreme satisfaction: "We've got literally what I believe — this is not hyperbole at all: I know some of the best teams, I know some of the best people out there in cannabis — we have the best team in cannabis, period, when you look at all of our crew," he said.
While LOWD's reputation and popularity continues to grow, Horton is already eyeing huge expansions for the brand including plans for a new, vertically-integrated facility in North Portland. The new compound would contain a cultivation facility, retail location, and (assuming that state and local laws will eventually permit it) a cannabis lounge for public consumption.