When Washington DC voters opted to legalize cannabis, the city's push for a local regulated industry was immediately stifled by federal lawmakers. Since then, local regulators have continued to be blocked from establishing a regulated, legal market. Legalization is still the law of the land, however, and some plucky entrepreneurs have jumped into the District's cannabis market regardless of lacking regulations.
In this Q&A, Lonny the Street Lawyer discusses Washington DC's cannabis gifting market, his strategy of selling coupons for legal services (which are accompanied by gifts of cannabis), the growing success of Street Lawyer Services, his advocacy work toward cannabis conviction expungements, and more!
---
Ganjapreneur: What is Initiative 71, and how has it shaped the development of DC's cannabis industry?
Lonny Bramzon: That was a voter ballot initiative and it passed by 65% of the voters in 2015 that legalized cannabis in the District of Columbia. It made it legal to possess, legal to grow, legal to gift. So when that happened, everything opened up and there started to be pop up parties and dinners that were I-71 compliant weed everywhere — gifting weed, possessing weed, consuming edibles, people cooking up meals and charging people to get in for donations, and all kinds of things. So basically, a whole underground economy opened up and even got as far as brick and mortar stores. I-71 heralded in what is happening now ushered in the proliferation of DC weed culture.
After establishing your legal career, how did you get started in cannabis?
Well, I was a criminal defense attorney and represented a lot of people who had drug cases — and a lot of people with weed cases, especially distribution cases. So that was pretty common in my docket. I mean, I represented a little bit of everything — but a lot of weed dealers. Ironically enough, I was also a cannabis consumer. I saw a lot of guys go to jail for the same stuff that I was consuming myself. I saw that it was legal in DC and an opportunity presented itself. I understood the culture of DC. I understood cannabis, I consumed it. I represented many people — and I was involved in the cannabis culture from so many different angles so it was a pretty seamless transition. Fast forward to today, the basis for my cannabis gifting shop is a marketing office for my legal services — the marketing office promotes my legal services which also gifts cannabis as a promotional product. Two worlds collide.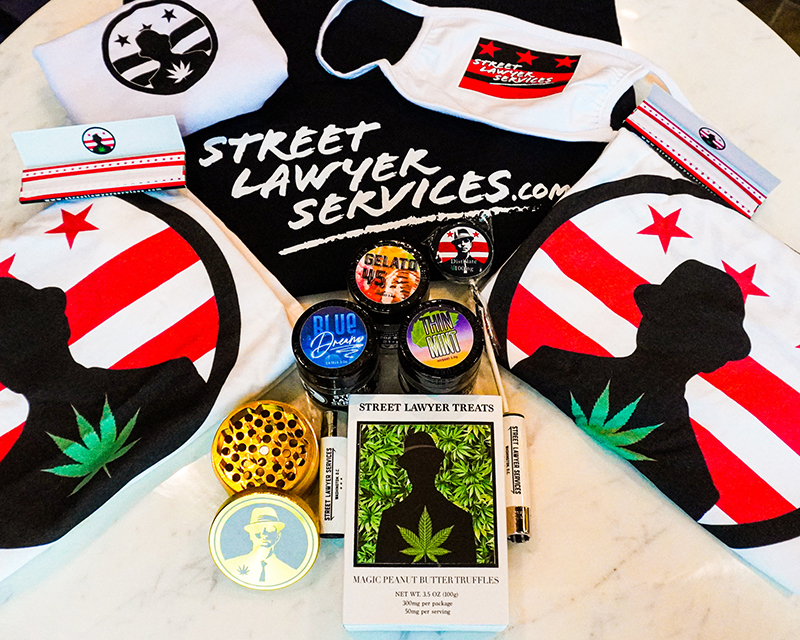 Is the Street Lawyer Services coupon system different from other gifting stores in DC? How does the coupon system benefit visitors?
A visitor enters the shop and in efforts to market our legal services, they can purchase a coupon. A coupon is redeemable for legal services of the Law Office of Lonny Bramzon and one of his associates. The coupons are purchased for 50% of their value — that's the hook. You can buy a $100 coupon for $50 or a $120 coupon for $60. If somebody has a case upcoming in court and they know they need a lawyer, it's rational for them to just walk in knowing they can purchase a coupon for legal services. If you know you're going to spend $150 on a case, why not get $300 worth of legal coupons for $150? You save money. So, look, I don't really keep up with what other people are doing. My understanding is they're selling lighters or stickers or something like that — but people seem to like the coupon system. It seems to be more useful than what other people are doing.
Who frequents the store, and what contributes to the culture at SLS?
You won't see a place with a more eclectic crowd. The Street Lawyer Services crowd is the most diverse crowd you'll ever see — from old to young, rich to poor, urban to rural. People from North Carolina, Virginia, Maryland, New York, New Jersey — everywhere. All kinds of folks come in because they love the vibe. It's like you're part of something when you walk in the shop — and we got the SLS women who are vibing, doing their thing. The quality of the gifts are very high which draws the crowd — but it's the vibe too.
How do the SLS Women add value to the visitor experience, and what advice can they offer?
The SLS girls are the budtenders, brand ambassadors, music-playing, TikTok-dancing people creating the real family vibe of Street Lawyer Services. Not only do they know so much about cannabis, but they make anyone feel welcome when they walk into the shop — whether if you're a regular to the shop or brand new to cannabis, they make everyone feel at home.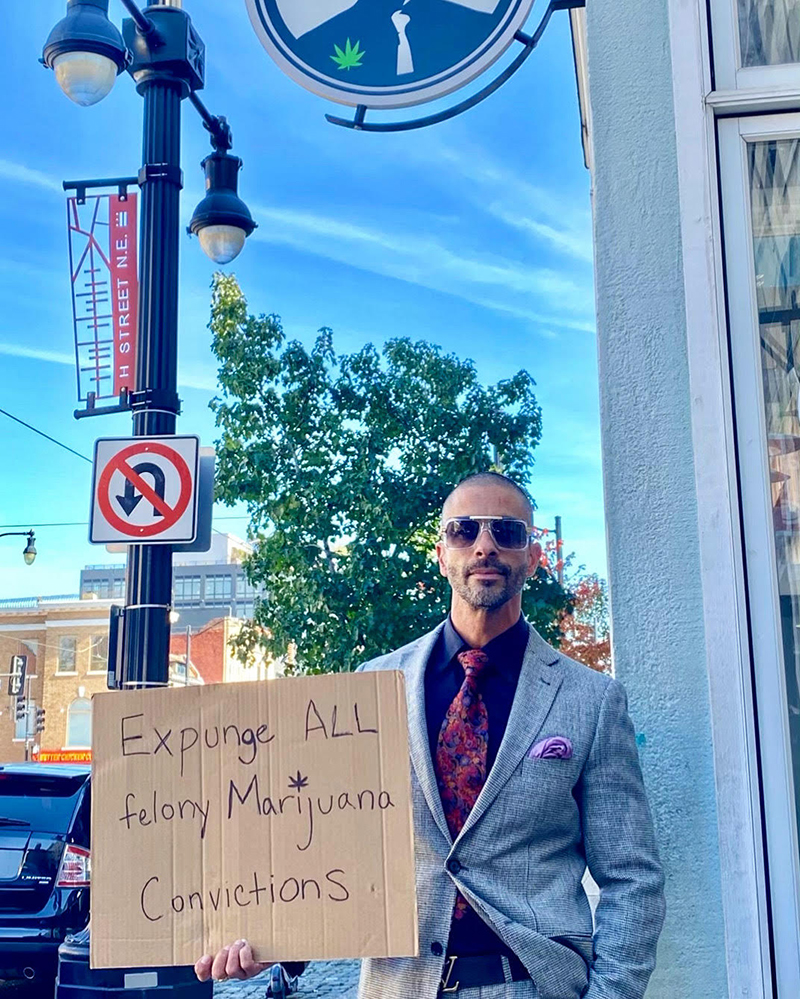 How do you use your criminal law background to fight for cannabis legalization, and what types of advocacy work does SLS engage in?
So we're focusing on expungements and how to further expungements of criminal convictions associated with cannabis. There's been a widespread movement to expunge possession cases in most legislative bodies. Our focus is going to be on felony cases because that's what is affecting people who are looking for jobs and looking to move into certain housing. You know, if you have a conviction for distribution of cannabis years ago or anytime, that's a felony. So in most jurisdictions, you can't even get housing — that needs to be the focus because it's the felony convictions that are really impacting the lives of people. That's where our focus has to be. Here's the thing, people have served years and decades in jail for cannabis for what people are doing legally now. You can't give them their time back — but you can clear their record so they can live a better life moving forward.
---
Thanks, Lonny, for taking the time to answer our questions! Learn more about Lonny the Street Lawyer at StreetLawyerServicesDC.com or follow him on Instagram @LonnyTheStreetLawyer or @StreetLawyerServicesGifts_.