Since 2016, longtime cannabis activist Paul Stanford has been embroiled in a lawsuit that encompasses companies in at least two countries and five states threatening his livelihood (more so than it already has), his Internet domain holdings, and even his public access cable show "Cannabis Common Sense."
The lawsuit stems from Stanford's desire to do two things: raise funds for a ballot initiative to legalize adult-use cannabis in 2014 in Oregon and take his medical clinics company, Presto Quality Care — which operated dispensaries in Washington, Oregon, Nevada, Michigan, and California — public. Stanford said he was approached by Canadian venture capitalists about investing in his company, and in May 2014, he agreed he would work with them to launch Presto on the U.S. over-the-counter market if they agreed to give him $400,000 for the ballot initiative.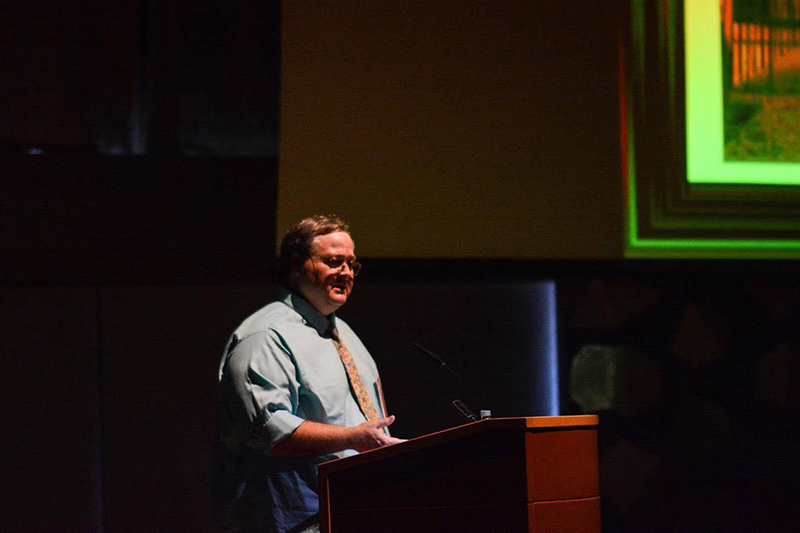 "They promised they would do that but in the end the money came in too late to be effective in the campaign," Stanford said in an interview with Ganjapreneur; but he pushed forward in his plans to go public and started working out a deal with representatives from TY & Sons Investments Inc. who identified themselves as working with Orange Capital. "I continued working with them because I wanted to take my company public. In fact, I made $5,000-per-month payments to Orange Capital to take the company public," Stanford said. He made 10 payments in all.
At the center of the deal was a database with more than 250,000 patient details, which his new partners allegedly valued at $100 per name.
In January 2015, Stanford formed Empower, and in June he transferred all of Presto's assets and was a 90 percent shareholder. According to Multnomah County, Oregon Circuit Court documents obtained by Ganjapreneur, that same month Stanford had reached a formal agreement with the British Columbia, Canada-based group led by Talal Yassin and Martin Bajic that would see the creation of a new company – the Stanford Medical Agricultural and Applied Retail Technology, or SMAART – which would take over Stanford's clinics and then carry out a reverse takeover of Adira Energy, a company that was already trading on the Toronto Venture stock exchange. Stanford said the investors favored the TSX-V because they claimed they "could get a better deal."
The court documents show that in 2015 Stanford sold 100 percent of his shares in the Empower subsidiaries to SMAART "in order to infuse capital into the subsidiaries and position the companies to go public through the Toronto Venture Exchange." Stanford expected he would receive his shares in the parent promised by Bajic – who is listed on incorporation documents as the sole director of SMAART, a move that was allegedly designed to push Stanford out.
According to court documents and emails between Stanford and Bajic, Stanford was promised 50 percent ownership in the new company – which is also confirmed in an email between Stanford and Yassin – and Bajic said there would be 1 million shares issued in all.
"500,000 to your side," Bajic wrote in a July 10, 2015 email to Stanford. "Who do you want receiving the 500,000 shares.(sic)"
"450k for me, 50k (sic) for William Appel," Stanford wrote back, referring to his business partner who was also named in the suit.
A Nov. 2015 Stockwatch Daily report purported that under the agreement, Adira, an oil and gas exploration company, would also issue 90 percent of their 17,112,022 outstanding shares to SMAART shareholders. To date, Adira's trading has been halted and the shares have not been issued; however Stanford said once they dilute his shares to under 10 percent, and the year-long audit is closed, the deal could commence.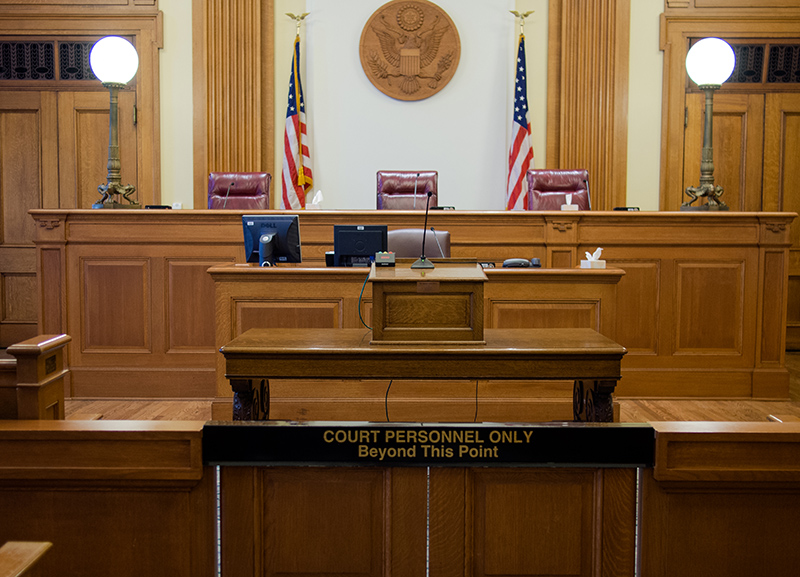 Last month, Stanford's former attorney Anne Witte filed an official complaint to the Law Society of British Columbia against William MacDonald, the lawyer hired by SMAART to create the company in 2015. The complaint alleges that the attorney "secretly, with malice afterthought, declared [Bajic], a partner of Yassin, the sole director of the new corporation and issued Bajic one share of stock."
"Bajic then took complete control of the new corporation as self-declared 100 [percent] owner and thenceforth ran the company to the total detriment to Stanford," the complaint says.
In an email dated Dec. 21, 2015, Stanford wrote to Yassin explaining why he had thus far refused to sign resolutions related to the four "Oregon corporations" saying that he first needed to see SMAART's articles of incorporation and he, officially as an officer of the company, called a shareholder meeting. A date was set but no meeting ever materialized; Stanford again complained to representatives about the lack of either a Board of Directors or shareholders meeting on May 5, 2016.
"I thought they would have to meet the basic requirements of corporate governance and the shareholders would have a meeting and elect a Board of Directors, but they managed to cheat me outta that," Stanford said. "There has never been a shareholder meeting."
The plaintiffs argue that Stanford was offered, and refused, an employment contract with the new owners in March 2016. Lawyers for SMAART claim that in April of that year Stanford began withholding information and refused to cooperate with an audit as part of the TSX-V regulations. They claim that the obstruction was Stanford's "attempt to negotiate a more lucrative role for himself in the management of SMAART BC."
By May, the parties were only communicating through counsel. Stanford was officially fired on June 3, 2016. Three days later SMAART privately placed 23 million shares of stock at CAN$.01, diluting shares held by Stanford and Appel. Through his then-lawyer, Stanford formally objected to the offering.
By June 9, the court granted the plaintiffs a temporary restraining order against Stanford requiring that he cease from depriving the new company officers "access to and control" over the businesses; stop using, disclosing, and benefiting from "trade secrets" (i.e., the patient database); remit all properties related to the businesses; and to halt purporting to act on the company's behalf. According to Stanford, that patient database has been sold to a Canadian seed-to-sale company; a charge denied by SMAART and unverified by this reporter.
Stanford continues operating clinics, defying the will of his former associates. On May 1, 2017, counsel for SMAART sent a letter to Witte threatening to have Stanford jailed if he continued refusing to give up the rights to 10 internet domains. One of those sites is CRRH.org, used for the 2012 Campaign for the Restoration and Regulation of Hemp, another is for Hempfest – neither entity was subject to the SMAART takeover. Additionally, Stanford said, attorneys are now coming after Open Signal, the Portland, Oregon public access broadcaster that airs "Cannabis Common Sense" over a joke made by his co-host and for discussing his plight. "They accused me of being anti-Semitic and racist, which is just crazy," Stanford said. "I guess I can't say [Adira] is a Canadian-Israeli oil company."
Stanford is out of money, against a team of lawyers, and running thin on options. His family and friends have all been fired from the clinics, his partner sued. He's spent a small fortune on legal representation but he still doesn't have his company back and, what's worse, "they want me to stop using my name," he said, referencing the order seeking to stop him from operating the clinics that bear his name. He hopes he can get the case in front of a jury of his peers but, presently, he doesn't have counsel.
"They're trying to create so much paperwork and so much malarkey – like saying I'm a racist, and I cheated them, and I'm a liar and a thief," Stanford said. "I've donated everything I've ever had my whole life and now I have nothing."
(Neither Yassin, Bajic, not their representatives returned repeated requests for comments.)
Get daily cannabis business news updates. Subscribe