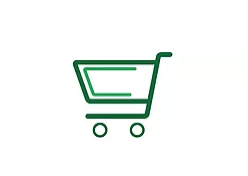 GreenCart Solutions this month launched a new cannabis asset transportation service that includes comprehensive professional security while simultaneously offering insurance and covering liability throughout the transportation process.
Security — and in particular secure transport — has become an integral part of the cannabis industry as entrepreneurs move wholesale cannabis shipments, packaged products, cash tax payments, and even employee payrolls around their state. GreenCart Solutions takes a new approach to cannabis transportation services by offering insurance with up to $2,000,000 in liability coverage for each ride.
"With the large separation between money security and cannabis companies, it was clear to my partners and I there was a significant gap in the market," said Ben Allen, CEO of GreenCart Solutions. "We saw an opportunity to make a difference."
GreenCart services also include constant GPS tracking and camera coverage — including cameras installed inside of each vehicle and its custom-fit mobile vault — so ease-of-mind is guaranteed. Each vault is also designed for the maximum potential storage space, which results in 487.3 square feet of vault storage inside each of GreenCart's discreetly armored vans, heightening the efficiency of every delivery.
"Building trust with clients is our number one priority at GreenCart. We truly believe we do that with all of the detail and effort that is put into every single ride. BJ Grill, our Chief of Operations, is an absolute wizard when it comes to creating the perfect routes and understanding what we need to ease our clients' minds," Allen said.
With federal lawmakers moving sluggishly at best on federal cannabis reforms — particularly in regards to the ongoing banking issue — GreenCart Solutions has customized its business model to provide ease-of-mind for the entrepreneurs who must face the many risks of working in the cannabis industry.
To learn more about GreenCart Solutions and their services, visit GreenCartSolutions.com or contact BJ Grill, the company's Chief of Operations, at bj@greencartsolutions.com.