Green Lion was one of the first cannabis companies to set up in the now-famous SoDo district of Seattle. They started as a premium CO2 extracted oil company with a taste for lifestyle branding and a bombastic, playful attitude. The inside of their 1st Ave South warehouse is reminiscent of the early days of the Internet, with gorgeous floor to ceiling murals by both Ten Hundred and Charms Won.
Green Lion continues to stand for both tasty dabs and tasty style, but as they make the transition with other medical providers to the licensed recreational system, they have expanded their product array to meet a wider variety of needs.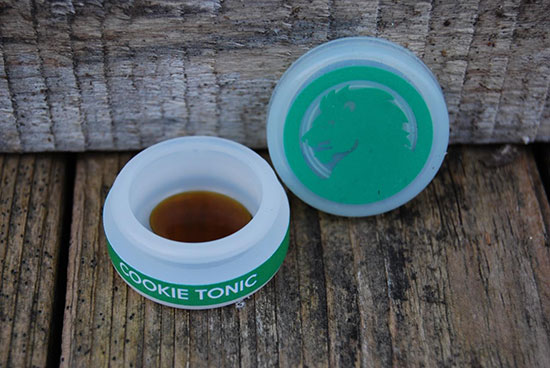 The cornerstone of their offering is still their amazing CO2 extracted dabbable oils. Their experienced team of extractors are able to pull a nice stable oil with a wide terpene profile. At the moment, you can get their products in both medical and recreational stores but medical processing will be phasing out soon as they complete the transition with the state on July 1, 2016.
We like that the Green Lion dabs come in silicone instead of glass. We hate feeling like we are wasting a dab in the bottom of the glass containers many outfits use. We also appreciate the ever-changing variety of strain choices. Some producers get their few strains and continually produce those but Green Lion is always exploring new tastes and genetics so that customers can widen their palate.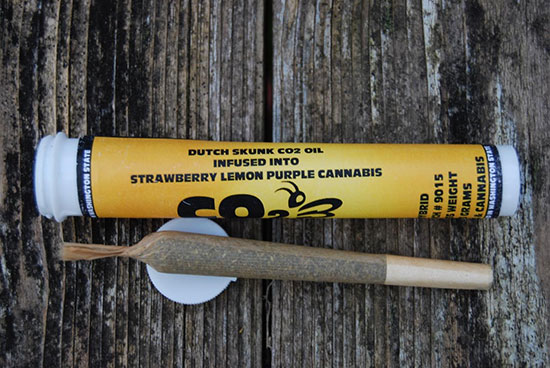 Also, they've got these "tap-out joints" — they don't call them tap-out joints, but everyone we know refers to them as that. Green Lion calls it a CO2B (pronounced: "see-oh-toobie"). Green Lion takes one of their already delicious pre-rolls, and then infuses it with CO2 oil. These things are powerful and can tap-out six people at a party. These come in a variety of flower and oil combinations and different potencies. The one we tried for this review was a Strawberry Lemon Purple cannabis joint infused with Dutch Skunk CO2 oil. They also do a High CBD line too and the one we tried was Cannatsu strain infused with a blended High CBD CO2 oil. It was delightful and some of the review team preferred it to the Dutch Skunk joint above simply because they really liked getting all that CBD mixed in with the THC experience.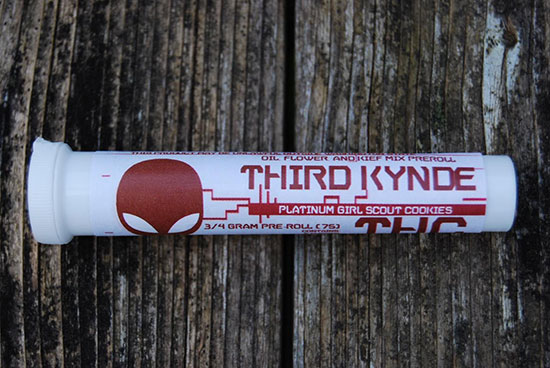 Green Lion packages a special High CBD pre-rolled joint exclusively for the recreational market. They are called Third Kynde CBD and they are a carefully blended 1:2 ratio CBD:THC. The .75gr joint is comprised of Harlequin flower, kief and CO2 extracted oil. The potency test on the label read 11.38% THC and 6.35% CBD which is a very fun mix for hanging out and doing something creative alone or with friends. This is also powerful medicine for patients. Sharing with friends will be a win too because in this one joint is 85mg of THC and 49mg of CBD. There is plenty to share with a few folks.
There is also a high THC version of the Third Kynde pre-roll that is also flower, kief and CO2 extracted oil. Those have a whopping 150mg of THC!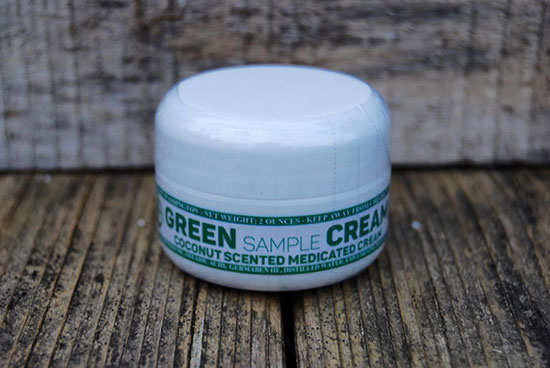 Green Lion's topicals incorporate oils as well and, as of this writing, come in two varieties. Green Lion has a two ounce soothing hemp oil topical that goes on like a skin moisturizer and smells of rosemary & mint, coconut or tangerine scents. They also have an elegant liniment manufactured in cooperation with LeBlanc CNE. The liniment has a touch of lavender in a blend of several soothing oils and high CBD cannabis. This is a liquid.  Either one of these will ease arthritic and sore parts, as humans have been doing with cannabis throughout history.
We pretty much loved the Green Lion products we tried. Starting with really high grade CO2 oil makes their whole line of products exceptional.
More info at Green Lion.