In 1982, Jacida Carter gave the world Dwayne Michael Carter, the G.O.A.T we know as Lil Wayne. Raised in Hollygrove, New Orleans, where violence and crime rates are far higher than the national average, Lil Wayne could have become another Hollygrove statistic — instead, he was destined to be the G.O.A.T. With his calling as a hip hop icon solidified by age eight and a love for cannabis since his teen years, it only made sense when Lil Wayne officially launched his cannabis career in 2019.
Mr. Carter is my favorite lyricist and musical storyteller (the song "Mona Lisa" is like a movie!). Parts of his story also resonate with me at the soul level: I'm a Libra rising, was raised by a Scorpio, I knew at age eight that I would be a traveling writer living out of a suitcase, and I also began my career in cannabis in 2019.
So it is my honor to share my latest cannabis brand spotlight and interview series, conducted while on tour with GKUA Ultra Premium.
About GKUA Ultra Premium
Dwayne "Lil Wayne" Carter and his business partner Beau Golob launched the cannabis brand GKUA Ultra Premium in 2019.
"When I met Lil Wayne, he told me he used to smoke weed to get high and now he smokes to get inspired," Beau Golob, GKUA President and Co-founder, said during our interview. Nothing goes into a cone, jar, or cartridge unless it has been Lil Wayne-tasted and approved.
GKUA Ultra Premium can be found in five states and over 400 cannabis dispensaries. The brand is a representation of Lil Wayne's passion: culture, art, dreams, collaboration, and a love for premium cannabis. GKUA is headquartered in the Bay Area; their team is made up of various artists, experts, and creatives — all people who are as passionate about cannabis, culture, and art as Lil Wayne himself.
From corporate to cultivation, everyone is motivated and inspired by their love for cannabis. The leadership team at GKUA Ultra Premium consists of:
Dwayne "Lil Wayne" Carter — Spokesman, Face of the Brand, and Co-founder
Beau Golob — President and Co-founder
Cory Simmons — Director of Cultivation
Baqi Kopelman — Creative and Marketing Director
GKUA President Beau Golob said the brand is passionate about the synergy between cannabis and hip hop: "We have people that send us music and say that GKUA products helped them create it. We think it's awesome to hear about how GKUA helps people create art."
For GKUA, it's about inspiring artists through multiple mediums, which holds true even for Lil Wayne, who is very involved in all things GKUA.
"We celebrate life, and one way we do that is celebrating music and cannabis: concerts, special events, and parties; inviting people out to enjoy these moments with us," said GKUA's Creative & Marketing Director Baqi Kopelman. "These things really move me."
Because Mr. Carter wants to share the same feelings and inspiration that cannabis gives him with the world, GKUA is detailed and strict in their sourcing for breeders and cultivation partners. The GKUA team visits sites, reviews lab reports, and samples all products utilizing various consumption methods to ensure that premium quality remains the name of the game.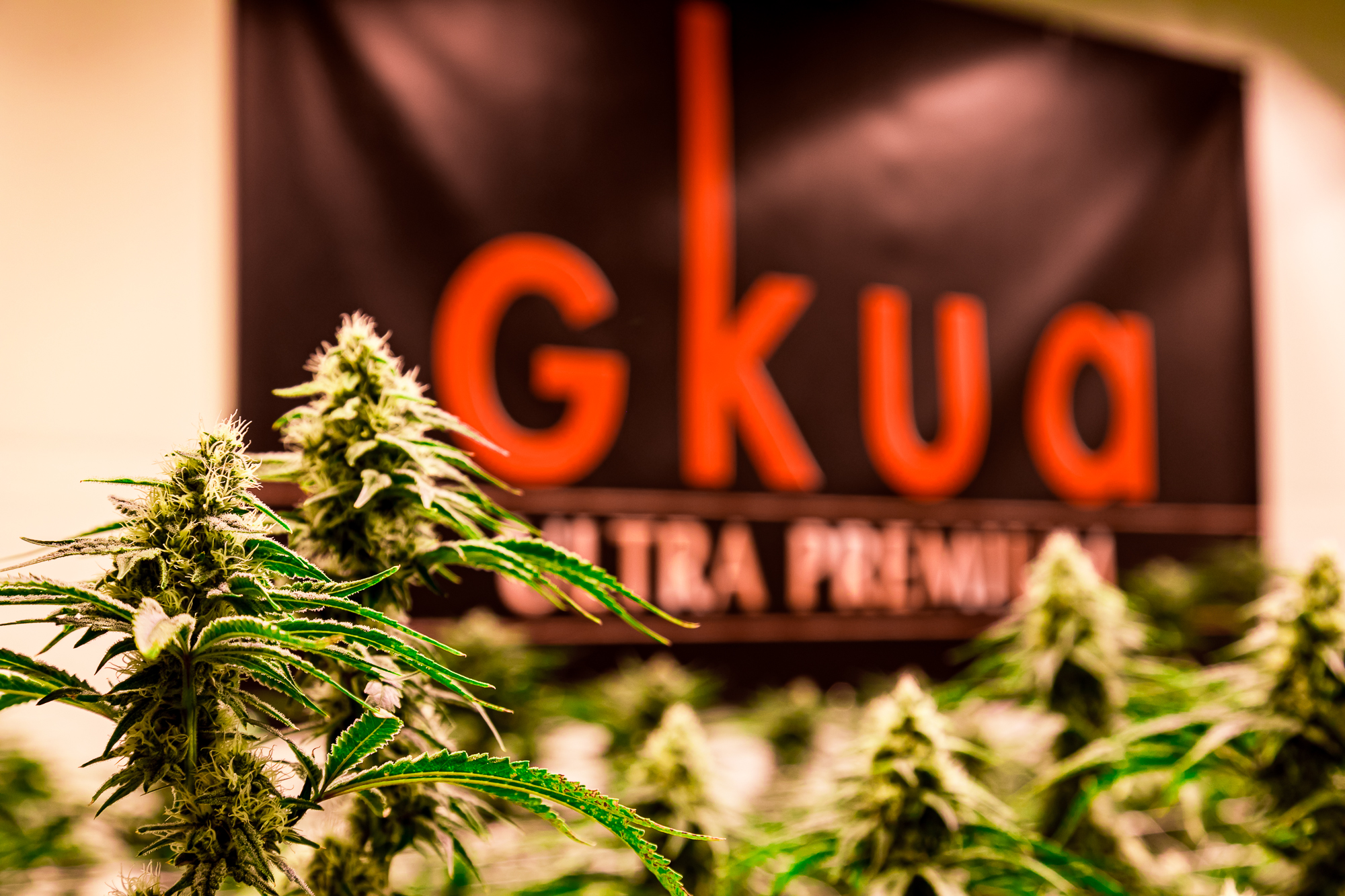 The GKUA brand culture and mission
GKUA is dedicated to being more than just a cannabis brand. "It's a whole lifestyle brand," Beau said, which gives people who love, support, and are inspired by Lil Wayne the opportunity to be a part of his lifestyle.
Their full line of premium cannabis products are tailored towards luxury — #thatgkua is here to make brains happy, faces smile, and vibes elevated. Both the brand's culture and mission are rooted in premium experiences that link music, exotic cannabis, and artistic freedom.
The executive and cultivation teams support the culture and mission, and Lil Wayne is hands-on with his input. As stated above, nothing goes into a jar until Mr. Carter has consumed and approved it. They mean it literally when they say it's "Weezy's Weed" — the team cultivates exclusive genetics because, according to Beau, "the goal is to give fans and supporters of Wayne the best high of their life."
According to Director of Cultivation Cory Simmons, who is aptly nicknamed the Willy Wonka of Cannabis, "The goal is also the creation of unique and consistent genetics. We want to be on the cutting edge of working with the finest breeders, who are creating the next generation of GKUA strains. We definitely want to support breeders and constantly introduce new strains to the market."
GKUA's Creative & Marketing Director Baqi Kopelman said it's simple: "My mission is to make sure that everyone on the earth knows that GKUA is producing the ultimate cannabis strains and products, that they are able to find and enjoy these products, as well as share the inspiration they feel from enjoying these products. Whatever people's passions are in life, we want to hear about those, from the people consuming GKUA Ultra Premium products, and indulging in this lifestyle."
As for the rest of the GKUA team, and the team's culture, Baqi said that he can't recall a favorite moment because from GKUA to Young Money Entertainment, a record label also founded by Lil Wayne, "It's a celebration every time we link up." He describes the energy, love, and passion amongst the GKUA team as being unmatched.
They celebrate the brand, their work, and their efforts at every opportunity. The team is often given tickets to Lil Wayne shows and consumers can find them lighting up places like Planet 13 in Las Vegas. Unlike some other MSO's out there, GKUA embodies the spirit of cannabis.
The GKUA cultivation tour
During my visit to GKUA's beautifully clean and terpene-raging cultivation facility in Los Angeles, California, the cultivators, breeders, production staff, joint rollers, and everyone in between greeted me with smiling faces. The energy was amazing, the passion was obvious, and the information and education they shared was priceless.
I stepped into room after room of gorgeous indoor cannabis grown by industry vets. The vibrations raised way up when we entered the GKUA Ultra Premium, Mr. Carter OG curing room. She was the star of the entire tour: bold, dense, and radiating beauty. Her terpenes were raging and my mask didn't stand a chance; her aroma broke through that barrier with ease.
GKUA is one of the very first brands to offer a cannabis product experience like Mr. Carter OG, which features the same genetics and flavor in multiple product forms: flower, vape pod, concentrate.
The tour ended with much expression of gratitude from both sides. I was and still am grateful for the experience of touring, learning, and seeing GKUA Ultra Premium cannabis plants in the process of growing and curing. The cultivation site was grateful for me taking the time to come see them and learn from them. The tour was, to me, another representation of GKUA embodying the spirit of cannabis.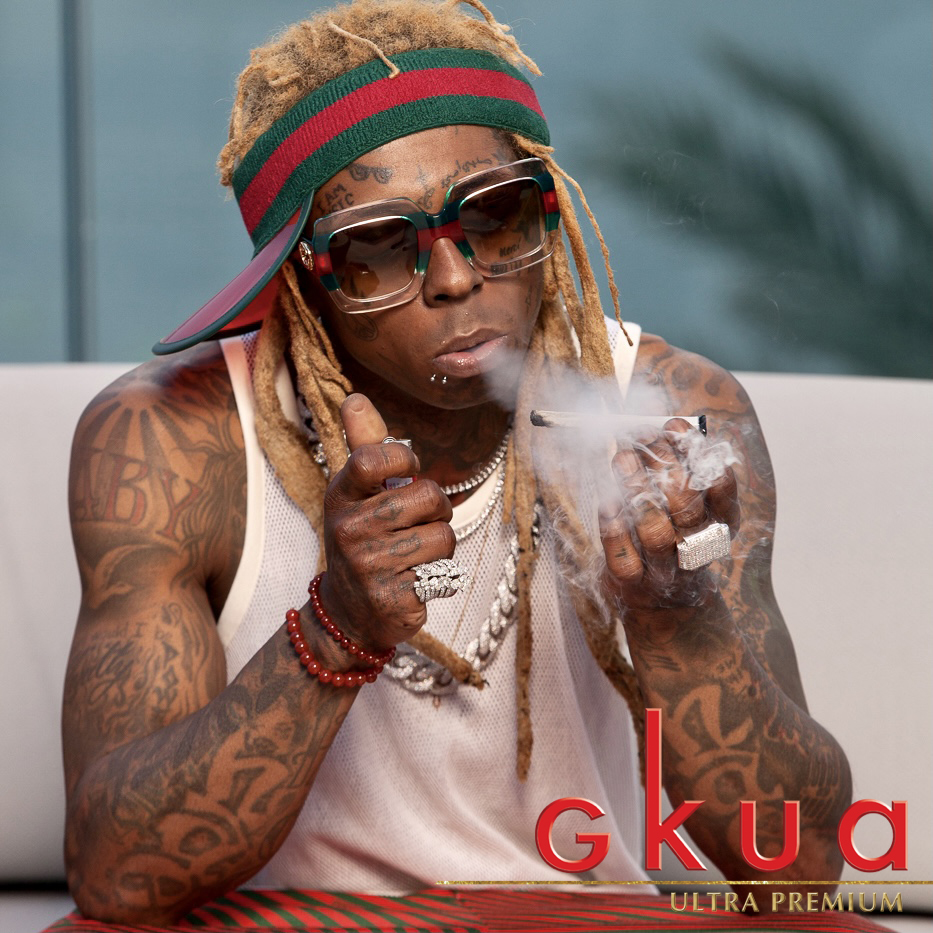 What's next for GKUA?
GKUA plans to host small events in cities across the country with quarantine and lockdowns no longer impacting life so severely. Detroit, Oklahoma City, and Denver are just a few of the planned locations. There are also new strains coming: one will pay homage to Hollygrove, the place that raised the G.O.A.T. Also watch for future strains Mula, GKUA VIP, and Uproar, coming soon!
The company is also planning new partnerships with breeders, new unique genetics, and some amazing upgrades to the GKUA vape pods.
And the big announcement in Spring 2022 Michigan will see the grand opening of the first GKUA retail store, GKUA Ultra Premium. The retail location is going to be more than a place with GKUA products, it will be a place that defines hip hop, music, and culture. Eventually, GKUA plans to have stores open across the country, and space within those locations to celebrate life and cannabis with small events and parties for their customers.
Like Lil Wayne said in "Best Rapper Alive":
"I hope everybody else feels the same way about their craft, you know what I mean? If you do, it makes it better for the people."
GKUA Ultra Premium embodies the fun, loving, and inspiring spirit of cannabis. They are a fun brand celebrating life, art, creativity, and collaboration. I remember seeing Lil Wayne in concert in Indianapolis during the I Am Music Tour. During his set, he asked for all the music to stop and he took a moment to thank the fully packed arena for being there, for our support. GKUA, the brand and the mission, are, to me, extensions of Lil Wayne's appreciation for his supporters.
"So, next time you mention Pac, Biggie, and Jay-Z, don't forget Weezy, baby."
Note: My journey to LA was sponsored by GenoType CBD, a Black-owned skincare company in the South (it was important for me to keep it southern on this one).