Fohse was founded to bring the Future of Horticulture Science and Engineering to indoor cultivation through quality LED grow light systems. The company was incorporated in 2016 by CEO Brett Stevens, President Ben Arnet, and CTO Alex Gerard. Stevens and Arnet were investing in cultivation operations in Las Vegas and along the West Coast. At this time Gerard was in medical device R&D when he began developing his first LED prototype.
While working he identified large gaps between the LED technology used in horticulture and pioneering industries such as medicine. Gerard called Stevens and Arnet to pitch his LED idea, and the serendipitous call came right after the investor duo lost a $750,000 crop due to inadequate equipment. Two weeks later, they flew Gerard out and were soon building the first Fohse prototype by hand.
Once they had developed the product, the team began implementing test lighting in their cultivation spaces. These plants would outgrow their HPS lamps and would even grow towards the LEDs. Fohse started reworking and redesigning based on the results and eventually the flagship model A3i 1500-watt light was ready for market.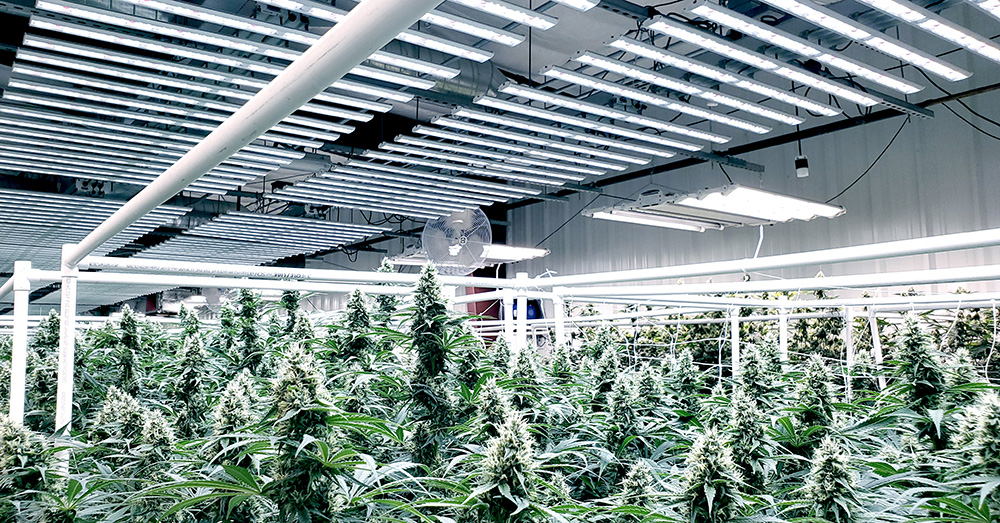 The team's success is largely due to their dedication to engineering the best possible product. Seasoned growers entering the commercial space are often more familiar HPS lights, which have a cheap onboarding price tag but rack up costs with yearly bulb replacements, exorbitant cooling costs, and inefficient electrical bills. The initial sticker price of LEDs can be a hurdle but there are overall benefits to making the switch. Fohse engineers products in-house to deliver the highest-quality tech possible. They looked at HPS lighting systems and realized that those setups had hit their development ceiling. The goal behind Fohse LED lights became maximizing what a cultivator could produce per square foot while bringing down overall operating costs. For that goal to be successful, a premium-level fixture is essential.
"Technology aside, it's the results that are driving our immense success," said Ben Arnet, President and Co-Founder. "Not just being a manufacturing partner but being a true hands-on lighting partner for our clients."
Cultivation clients with Fohse lighting setups have seen a 40% decrease in fixtures needed to outfit the room, including HVAC systems. They also produce almost twice as much light as some competitors. Plants grow robust flowers if they're provided the same amount of light energy provided by the sun. With the appropriate lighting plants can photosynthesize enough energy for high yields. Outdoor, summer sun puts out around 2000 Photosynthetic Photon Flux Density (PPFD) and most HPS lights don't perform higher than 1000 PPFD. The Fohse flagship model, the A3i, can run upwards of 1500-1800 PPFD on average (getting as high as 2000) creating an artificial light that more closely resembles the sun.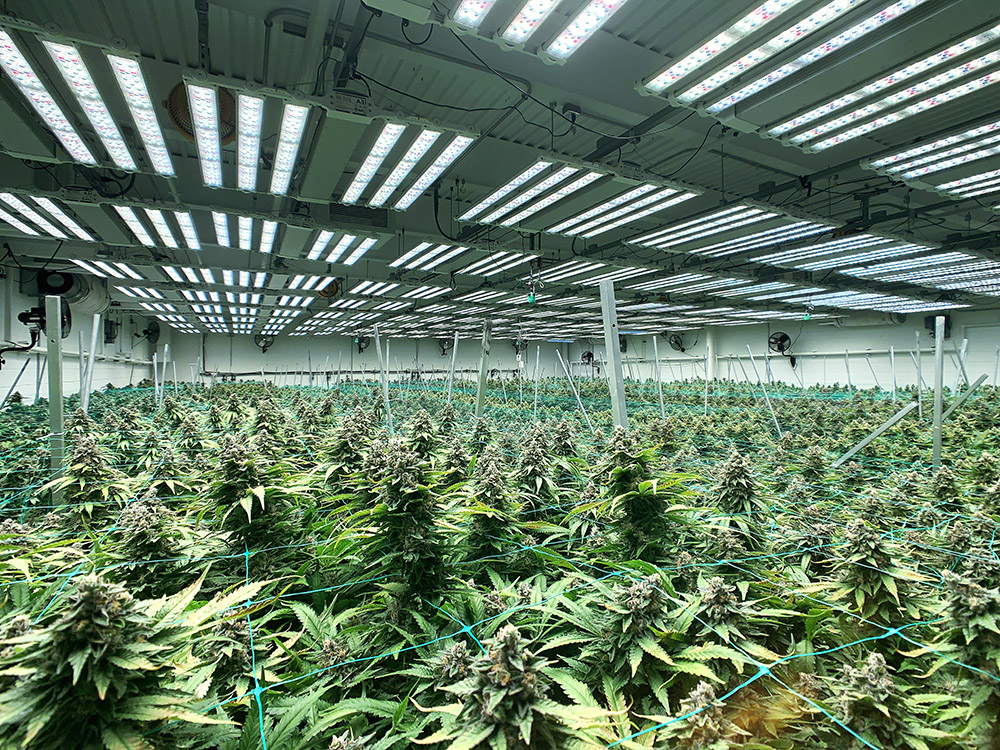 When onboarding a grow that has been using an HPS lighting setup, the team works side-by-side with the cultivation site to help them adjust the temperature, humidity, and anything else that helps regulate the system. This includes custom light-mapping in each grow to maximize space. In one test with a local Las Vegas client, a Fohse-engineered lighting system showed a 63% yield increase, according to the report from the cultivator. Flowers from these plants also showed a 125% THC increase and 159% increase in terpenes. The flowering phase was also 1-2 weeks shorter than plants grown with other lights.
Everyone at Fohse is dedicated to communicating with customers, solving any service fails and developing new products to serve their dedicated clients. On an install, Fohse works alongside the cultivator to build out their space. They send out a team of engineers to create custom light maps and plant physiologists to run stress tests and identify the perfect environment to maximize a specific crop. The team works cohesively to dial in every cultivation space and then provides the photons needed to increase yields.
"Fohse LED tech really allows you to run the plants more naturally and let them grow the way they want to," said Arnet.
After the site is set up, Fohse checks in with weekly phone calls and requests photos of the plants to ensure the lighting systems are working. When a cultivation site is having an issue, the team sends experts on the same day to help correct the issue. This hands-on work alongside the growers helps to provide a more in-depth understanding of how the LED systems help plants hit peak photosynthetic rates. The Fohse team also collects data there to continue developing LED systems that shape the industry.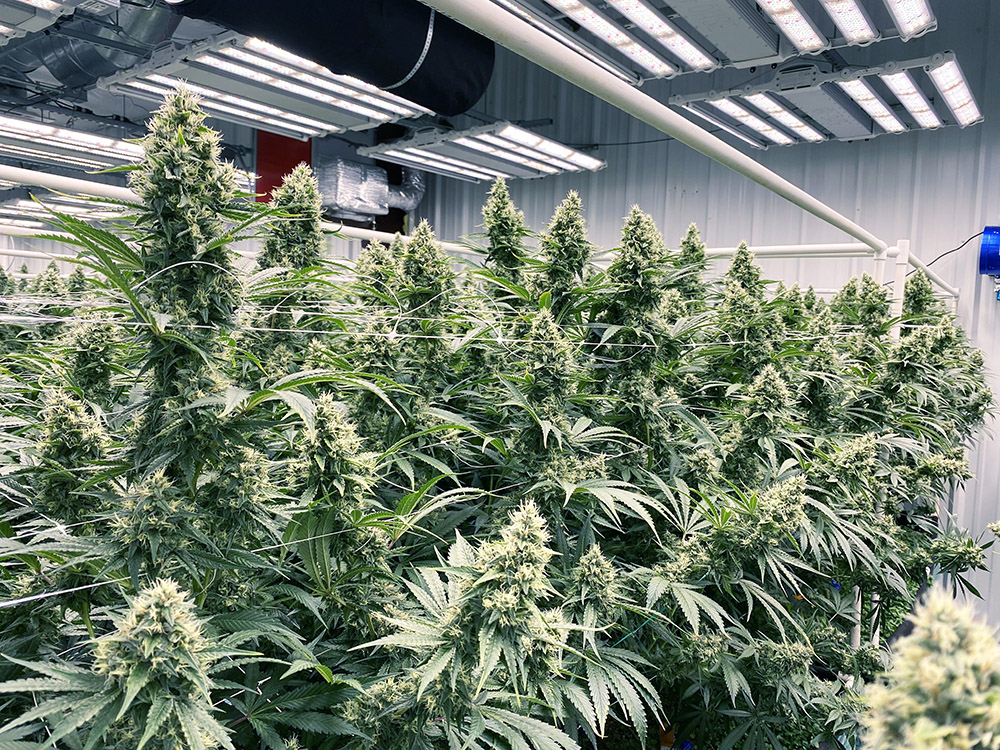 After five years of serving commercial cultivators the brand released the Aries 640-watt light for home grows and it sold out in just three days. With that success, the home cultivation line will see prolific expansion but the team wasn't sure how to provide the same levels of customer care at such a large scale. To ensure a hands-on experience, Fohse is partnering with respected hydro stores who will work directly with customers to support their transition to LEDs. The team is excited to get more lights into the hands of small growers and home cultivators so that they can become familiar with the technology, maximize their outputs, and maybe even expand into the commercial realm one day.
Fohse is looking to serve indoor growers outside of cannabis, as well. There is another huge opportunity for the market in greenhouse growers who don't need such a high photon density. The team has been developing a model that is sensored to dim up and down depending on the cloud cover over the greenhouse. The Pleiades 340-watt works for floral grows, lettuce, tomatoes, microgreens, cabbage, and other large scale agriculture.
They're also partnering with engineering firms who specialize in building houses with closed-loop systems that track every bit of data to continue providing real solutions to clients. The closed loop system also allows Fohse to utilize that data to consistently build better products.
Fohse is dedicated to maximizing their customers' output. They accomplish their goals with a combination of expertly engineered products and exceptional customer service. The team is dedicated to the success of their clients because that shows the efficacy of their systems — and currently their clients only have stories about yield increases, lowered utilities, and positive experiences with the Fohse team. To get in touch with the team at Fohse, visit www.Fohse.com or call them at 1-888-FOHSE-77.