Flavor Fix is a unique publishing platform that educates consumers on how to combine cannabis and spirits while cross fading responsibly. The platform can be an essential marketing component for brands seeking to gain momentum in this space. The company was founded by ad executives who previously worked in alcohol and spirits and noticed cross-over in advertising challenges between the alcohol and cannabis industries.
According to founder Lavall Chichester, Flavor Fix has a mission of balance and its platform can be used as an advertising tool across both industries. Lavall is an SEO expert who was named in Ad Age's 40 Under 40, which honors those shaping the world of media, marketing, and advertising. The company founder brings these skills to the strategy and execution of Flavor Fix and is working to influence how the world looks at the concept of the cross fade.
Before founding Flavor Fix, Lavall worked on advertising campaigns for Rémy Martin and Diageo brands. In his time marketing spirits, he dealt with ADA compliance and other challenges while following the rules of Google and Facebook — which are also both prominent hurdles for cannabis businesses. The regulatory complications led the team to run campaigns on publishing sites to advertise and build valuable organic SEO.
While running these alcohol campaigns, Lavall was approached to spend $50,000 promoting a CBD product on Google and Facebook, but he quickly realized this was a near-impossible feat. He experienced the same issues that many cannabis companies face, having ads flagged and removed for 'violating terms of service.' He turned to B2C cannabis publishing sites and noticed a lack when it came to focusing on the experience of responsibly enjoying alcoholic beverages alongside regulated cannabis products.
Ultimately, Flavor Fix was created to bring value to an audience who uses cannabis and spirits while also educating others on how to enjoy this combination without the infamously negative cross faded experience.
"CBD, cannabis and alcohol brands have a very difficult time advertising online. We built Flavor Fix as a destination to educate this audience and connect them with brands in the space, making it easier for customers to find and fall in love with your brand," said Lavall Chichester. "This is especially true for cannabis-infused beverages because Flavor Fix will be one of the main ways people who like alcohol, will get introduced to the glorious infused brands that are being made. On top of all of this, we have taken on the duty to teach people how to consume alcohol and spirits in a responsible way."
Cross Fade Responsibly is a Flavor Fix tagline that emphasizes balance, seeking quality products, and approaching the experience with respect. This brand mission can be seen in AVO, letters taken from the brand name itself. The A represents a little more, the V stands for a little less, and the O is neutral. The site pairs premium cannabis strains with cocktails and other adult beverages, and accompanies the pairings with music recommendations and suggestions for other experiences that would fit the mood. They are adamant that a cross fade shouldn't make a person pass out, blackout, or get the spins — instead, getting cross faded should be a comfortable way to unwind after a long week or to enjoy a holiday with family.
The Flavor Fix publishing platform gives readers the tools to have fun and unique experiences while avoiding drinking or smoking too much. This is a crucial education-focused prong of the brand's philosophy. The other arm of Flavor Fix specializes in executing multi-dimensional marketing campaigns that can help a company meet their brand awareness goals while still operating in compliance.
"One of the only ways you can reach this audience is either on social media through influencers and through hardcore, organic SEO powered by outstanding content.," said Lavall.
The Flavor Fix site is optimized to rank for search engines and features strain pairings and recipes with dispensary and distillery directories. The publishing site works together with their vetted influencer network and branded luxury items to provide custom-tailored marketing programs that fit their client's specific needs.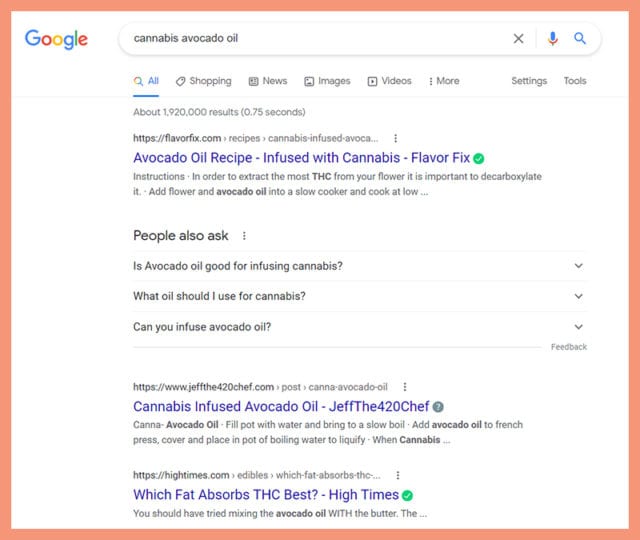 Those looking to reach the Flavor Fix audience can buy packages on the site, including things like content marketing or e-blasts. Or, clients can choose to be part of a campaign that the expert team builds for them. Lavall's extensive background in SEO adds value to these campaigns because he will always look at the customer's sites and help improve how they rank overall and help them also dominate their own geo-locations because "near me" searches for local dispensaries, distilleries and business have increase more than 300% since 2020. He guides those who need extra help with their site to his growth marketing company and helps to optimize their site for a reasonable price to ensure they get the most out of their Flavor Fix buy.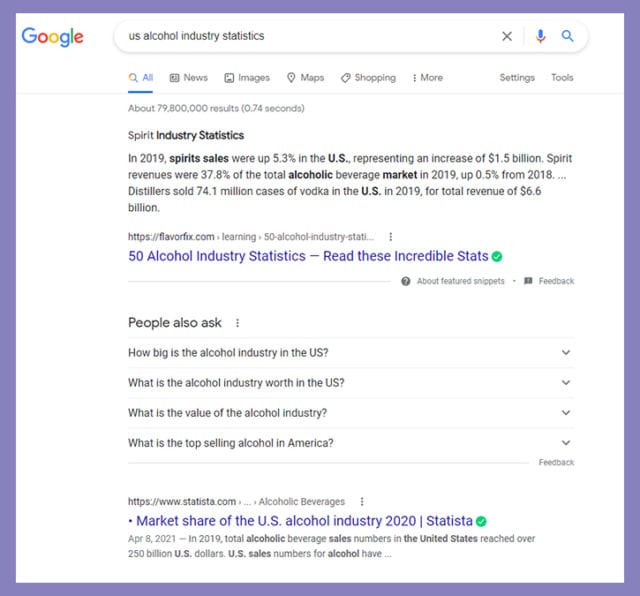 "We didn't just want to create a publishing site, we wanted to add value in many different ways to our customers," said Lavall. "Then in turn when we do campaigns for brands we can do custom rolling trays and custom wooden items for contests and giveaways."
Customized ad buys with Flavor Fix can feature social media promotions with influencers who have a proven follower base with interest in the intersection of cannabis and spirits. They currently work with around 75 influencers in the space. They also offer high-quality, small-batch wooden products made with fine Canadian maple. These luxury stash boxes, flight paddles, cutting boards, and rolling trays can be branded and offered as giveaways that build brand awareness. The platform optimized for publishing quality content, valued influencers with proven results, and products that fit seamlessly into your home together build campaign possibilities that meet the goals of both cannabis and spirits brands.
Moving forward, Flavor Fix will continue publishing optimized content and growing the platform. Their phased approach will eventually include brewery and winery directories alongside dispensaries and distilleries. They also plan to test alcohol subscription boxes, create 'Cocktails & Cannabis' shirts, and write a recipe book. The company is also considering an app that will allow users to plug in a strain name and receive instant cocktail pairings to complement the flavor and effect. As they grow, they hope to be a launching point for people who want to try infused adult beverages as these novel products enter the market. The team is curious to see what interest is out there and is looking to begin fundraising as they grow alongside this blossoming confluence of responsible cannabis and alcohol use.