Like the explosion in popularity of vaporizers, the emergence of a private cannabis lounge in San Francisco could signal a coming change not only to the way we smoke cannabis, but how we profit from it.
At the spear's point of this emerging trend is Harvest, a boutique medical dispensary located on Geary Blvd, in the Inner Richmond District. Its interior design combines the sophisticated minimalism of Apple stores with the wooden earthiness of a spiritual store. The dispensary is making a name for itself not just for its high­end menu of cannabis strains, edibles, and tinctures, but for its trendy private cannabis lounge. Not only is this lounge elegantly designed, chandelier­lit, and furnished with patio style leather seating, plush pillows, and modernistic wood tables and cabinets, it claims to be the first of its kind in San Francisco.
The opening of Harvest's boutique consumption lounge has set in motion repercussions felt both on an economic and medical level by local cannabis users, in what they view as the cannabis industry turning its back on low­income smokers and medical patients in favor of profit. On the other hand, investors are finding a unique opportunity to capitalize on a need for legal smoking areas in San Francisco ­­and eventually the state of California.
The End of an Era?
Cannabis lounges have existed in San Francisco for years. But thanks to Silicon Valley money and stricter regulations by the city, they're evolving to meet the needs of upper-class marijuana users.
Less than two years ago, Harvest was the Hemp Center. Boasting vibrant rasta­colored walls, reggae music, and weed bottled in plastic jars, the Hemp Center was a rag­tag hangout for
hippies and patients alike. The bohemian ambiance is gone in today's iteration. In its place, you'll find some of the most expensive name brand strains in the city, $44 brownies, $15 sodas, and a $100 monthly membership fee for smoking in the lounge.
Harvest is offering quality products and the appeal of exclusivity in order to cater to a specific demographic. But some local smokers in turn feel they're being forced out by the disappearance of affordable cannabis lounges. Is Harvest's make­over a first glimpse at what privatized medical marijuana services will look like? Not necessarily, since there's also a market for dispensaries and lounges with lower price points. But to San Francisco locals, it certainly feels like it.
"You felt like you were in someone's apartment," local pot advocate Shona Gochenaur told The Guardian about the clubs that existed before lounges like Harvest became popular. "It was always packed… someone would light a huge joint for everyone, and you'd leave pain­free. What we have is a takeover… patients are being pushed out hard."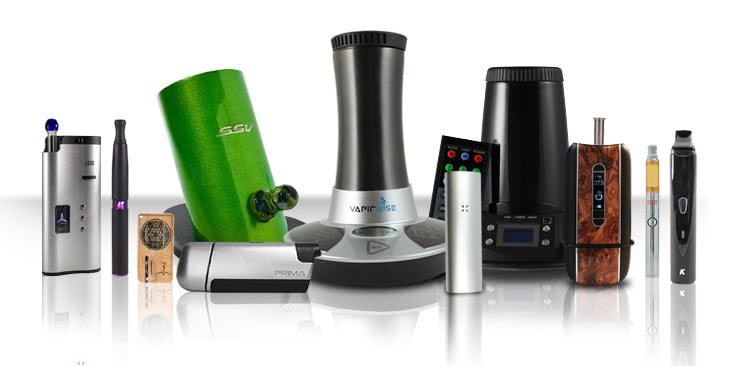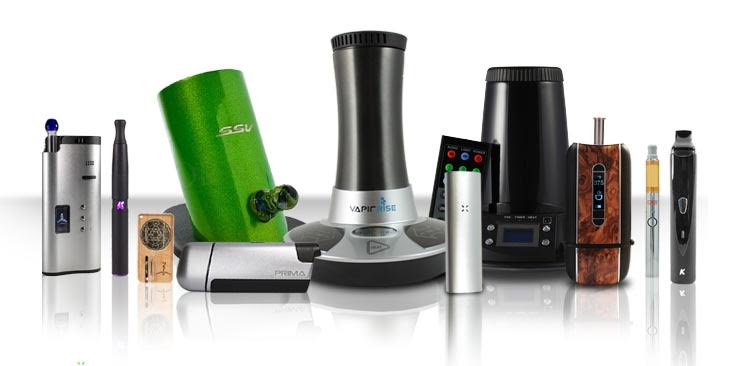 According to smokers like Shona, privatized cannabis lounges are bringing an end to an era of communal pot smoking that started in 1996, when California legalized medicinal pot. At the time, cannabis lounges sprouted up in weed clubs around the city. Scruffy hippies and medical patients passed joints around in tumbledown quarters. Lounges were temporary havens for the sick and destitute. Eventually, the city of San Francisco required permits for cannabis lounges, and their numbers dwindled. You can still find a number of pot dispensaries in San Francisco, but most establishments born out of 1996 have become places of the past. Local smokers worry that the membership fees and high price points of private lounges like Harvest will eliminate cultural meeting grounds and further push out the poor and sick who need medicinal marijuana for legitimate health reasons.
Higgins begs to differ, asserting that the evolution of the Hemp Center into Harvest is simply part of  "an industry trend to cater to a broader patient audience," and that while his lounge will require patrons to meet set standards, the establishment will be as "inclusionary as possible."
While the Iron's Hot
Timing is everything, and the launch date of Harvest's new lounge couldn't be better.
The grand opening comes just months before Californians vote on Proposition 64, a measure that will both legalize recreational marijuana and prohibit the public consumption of it. Prop 64 would not restrict the operation of cannabis lounges, however, making them the only place besides home where people can smoke. This leaves a unique pain point among cannabis smokers in California which cannabis lounges like Harvest can soothe.
The smart businessman would cash in on this opportunity by buying properties already permitted to sell marijuana, opening up a sophisticated lounge with membership fees and top­line cannabis products, and watch the profits rise. One such businessman is Marty Higgins, real estate investor and owner of Harvest medical dispensary.
Higgins purchased the Hemp Center after its previous owners vacated the premises due to a business arrangement with the landlord. In June, he used the same strategy to buy and eventually revamp the vacant Bernal Heights Dispensary in the Mission District. After the housing bubble burst, and the era of "easy­credit" ended, buying distressed properties and businesses became a viable investment for entrepreneurs like Higgins. In this case, Higgins may not only be building a profitable business, but is starting a trend within the industry that may influence customer behaviors, i.e. the way people use cannabis. As more cannabis lounges like Harvest crop up, smoking pot may become more public, like drinking at a bar. For those who can't afford the membership fees, however, smoking weed may become mostly limited to home use only.
The Future of Smoking
Lounges like Harvest are platforms for cutting-edge ways of experiencing marijuana. A testament to that is the inclusion of vaporizers on their menus.
Currently, 21% of US smokers use vaporizers, a number which may increase in the coming years as the devices grow more popular. Countless celebrities including R&B singer Justin
Bieber, rapper Kanye West, and actor Leonardo Dicaprio have been spotted vaping, owing to some of the appeal of vaporizers. But vaping has emerged as a staple of the cannabis industry largely due to the fewer health risks it apparently poses in comparison with other forms of marijuana consumption.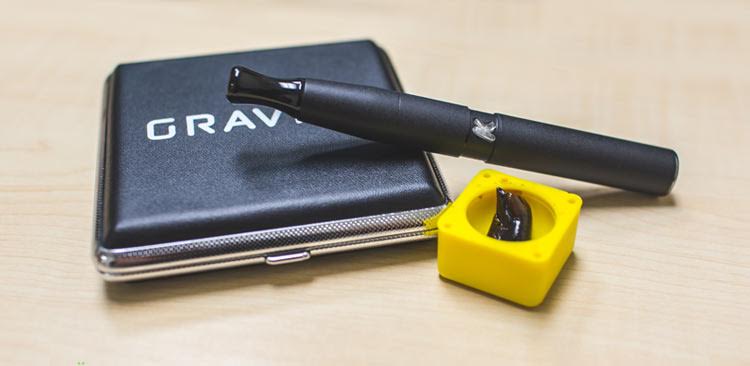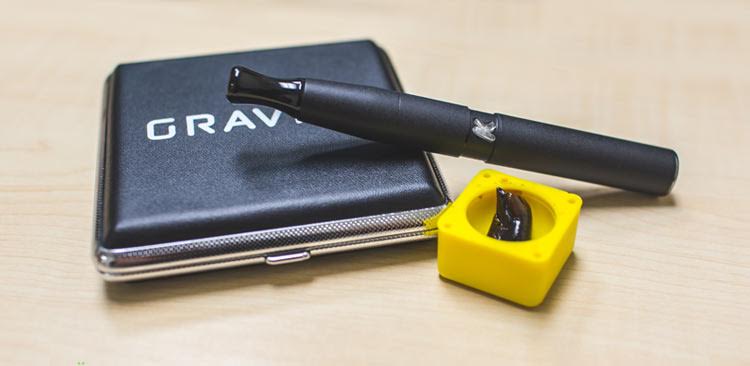 While there's much research left to be done on the health effects of vaping, a study published in the Harm Reduction Journal by Dr. Mitch Earleywine found decreased respiratory symptoms in cannabis users who vape. In fact, vaporizers were found to have more health benefits­­, or at least fewer health risks, ­­than joints, filtered joints, and a variety of water pipes. This is thanks to the smoke­free method by which vaporizers heat cannabis. While bongs and pipes burn marijuana past the temperature at which it combusts, vaporizers can be set at the correct temperature for vaporization without producing smoke.
The vapor emitted by these portable devices contains fewer compounds that irritate the bronchial passages of the lungs, and doesn't hang in the air or leave a lingering odor like smoke. In an upscale lounge, that smokeless quality might be preferred over a hot­box ambiance. Vaping also allows for the "customization" of cannabis that members of a boutique cannabis lounge might find appealing. Vaporizers are not only compatible with dry herbs, but wax concentrate and liquids. That means the potency, flavor, and aroma of cannabis can be manipulated to the preference of smokers at an advanced level.
Vape concentrates also enable cannabis users to smoke specific extracts of compounds found in cannabis. For instance, cannabidiol oil (CBD), a non­psychoactive cannabinoid used to treat anxiety, depression, pain, inflammation, and even epilepsy, can be administered through vaporizers. THC, the psychotropic compound found in marijuana, can also be extracted for use in vaporizers.
By making vaporizers available to patrons, cannabis lounges in San Francisco can cater to more health­conscious or trendy demographics. Vaporizers are just one aspect of the evolution of marijuana use that's happening in shops like Harvest. In addition to vaporizers, certain San Francisco lounges are offering edibles in the form of pastries, jams, beverages, and even hot sauces, as well as hybrid strains of marijuana custom­designed to enact specific effects in users.
A Sign of Things to Come
Harvest medical dispensary isn't the only cannabis lounge around. Pot shops and lounges make up one third of the marijuana industry, adding up to 3,500 shops countrywide. You would expect to see hundreds of these shops opening boutique lounges similar to Harvest. But San Francisco has the pleasure of being the only city in the golden state to allow the operation of marijuana smoking lounges, as well as on­site cannabis use, at a dispensary.
The movement to legalize marijuana in California has ebbed and flowed for the past 20 years. In 2013, for instance, 63% of Los Angeles voters approved a proposition to limit how many marijuana dispensaries could operate in the city. But as California prepares to legalize recreational marijuana, and the U.S. inches toward the legalization of cannabis nationwide, the sleek lounge that took over the hippie hangout might be but a microcosm of what's in store for the marijuana industry.