Craft Elixirs is a recreational processor of edible craft syrups and edibles in Washington state.
Ten years ago, people would not have believed you if you told them they would someday be able to make themselves a personalized cannabis cocktail. They also may not have believed that they could legally buy all the products needed to do so.
This is the market that Craft Elixirs is trying to cater to — those who like to vary their potencies, rather than just chasing the highest dose possible.
Jamie Hoffman, President of Craft Elixirs, began the sophisticated mixology venture as a reason to move from Chicago to Seattle. In Chicago, she had owned her own company called Chicago Earth, which designed vertical wall gardens. With tons of experience in marketing and design, Hoffman felt she could use her skills to take a leap into the cannabis industry.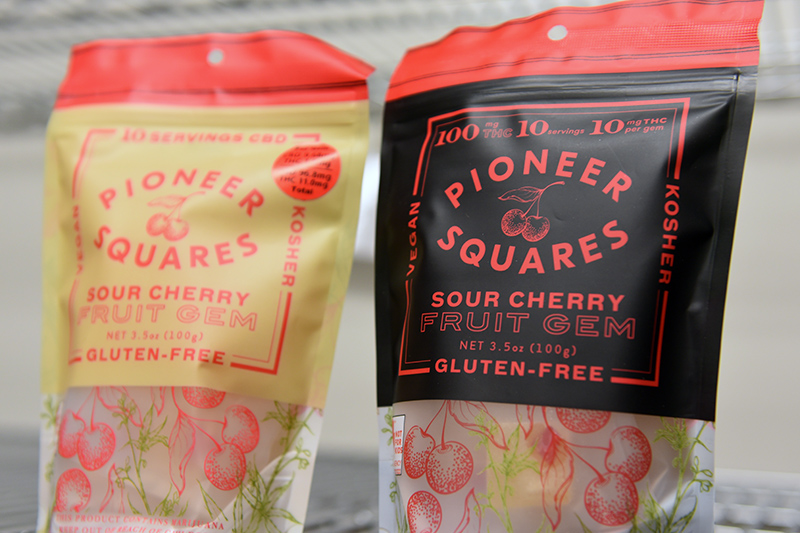 "It's exciting and challenging at the same time," Hoffman said. "I am able to design, market, and sell a beautiful product that I know is shelf-stable." Marketing experience has helped greatly in her venture; Hoffman has focused on design consistency throughout all of her marketing material with an emphasis on fun, playful and educational content.
"I worked really hard on the marketing and branding [of Craft Elixirs]," she said. "It takes a really long time to design the packaging to match your vision – and it's really about a combination of something visual and something educational." But this is what keeps her coming back; she is able to have the final say in the taste and look of something she envisioned from the bottom up.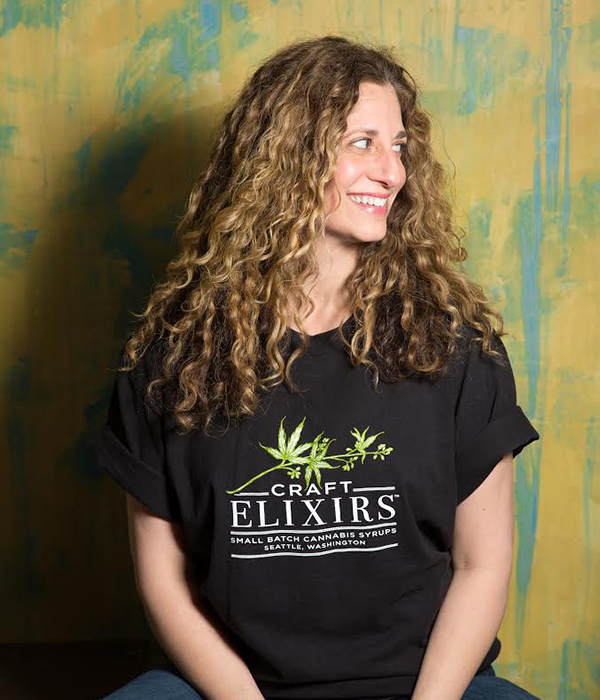 And she did. She began the company by creating a line of syrups that can be used for many purposes. You can use them for making cocktails, spiking teas, as a marinade – the list goes on, depending on how creative you are. Each bottle comes with 60 to 80 mg of THC; you are instructed to use the cap to measure out a 10 mg dose. As an alternative, the Ginger Grass Syrup product line comes with 80 mg of CBD.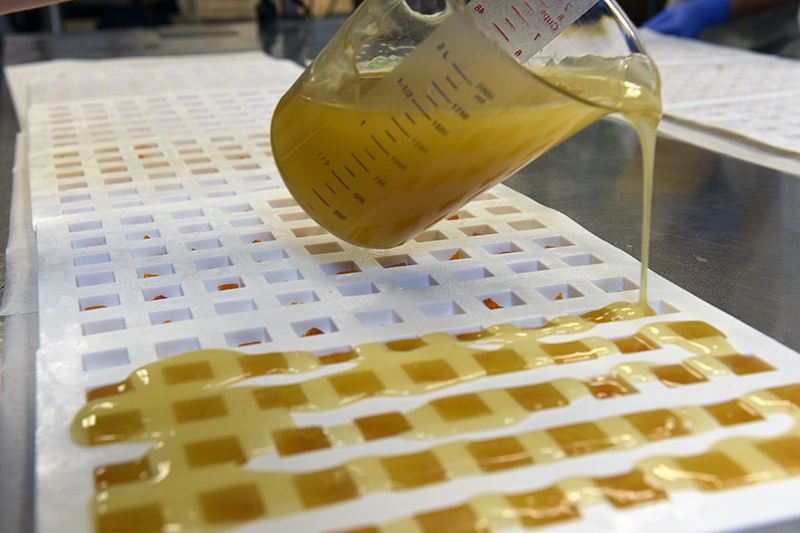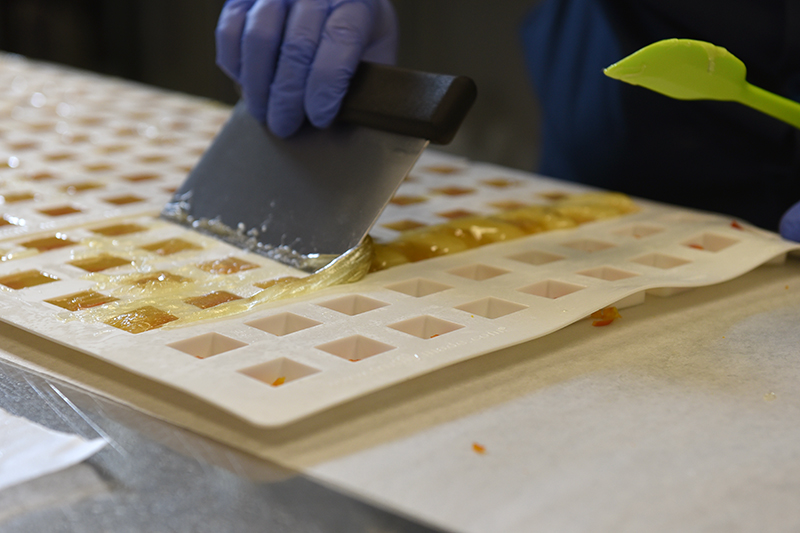 Craft Elixirs' product line began with a coffee syrup called Bagley Ave. Brew, which tastes best on ice cream or French toast. Most of the company's product names were inspired by Seattle's streets and neighborhoods, such as Ballard Beat (orange and blueberry), Capitol Hill Heat (smoke and habanero), Seattle Simple (a sweet simple syrup), Wallingford Wanderlust (Strawberry Peppercorn), Ginger Grass (ginger root), Logan Blvd 312 (a tribute to the Hoffman's hometown in Chicago – with Loganberry, blackberry and raspberry); and they even have DANK, a chocolate syrup.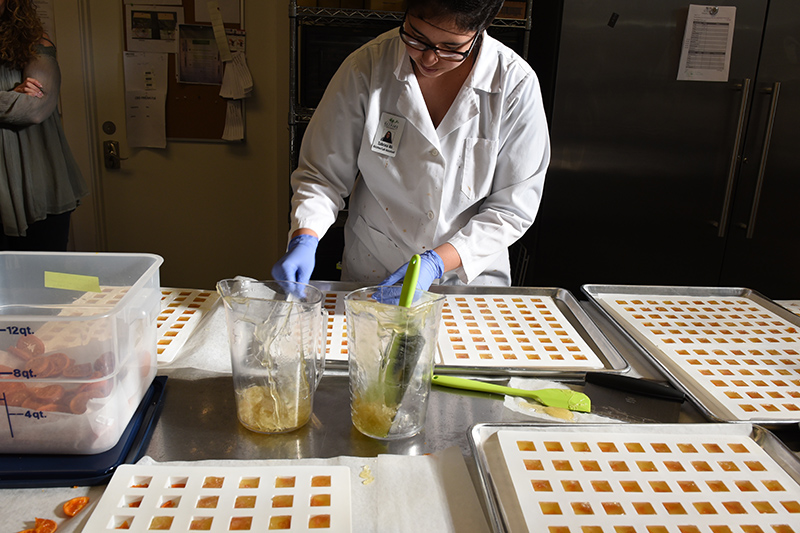 Though the line is based around sweets, it hasn't been all lollipops and gumdrops for Hoffman. The cannabis industry is already difficult, but edible companies can have a particularly tough time. For Hoffman, the retail side of her business is one of the most difficult parts. It's easy to get overwhelmed on a retailer's shelf in a market that feels like it's becoming more and more saturated. In the cannabis industry, there are so many regulations covering where the product can be placed or displayed once it reaches the retailer. So how do you stand out?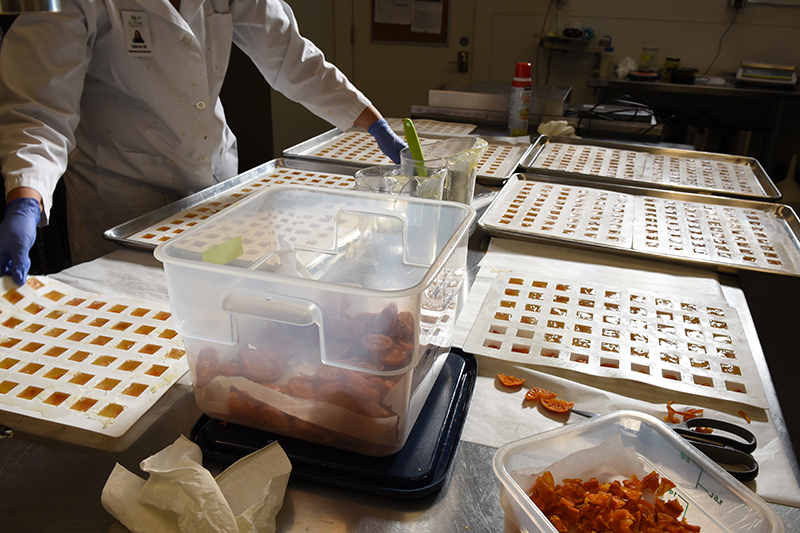 Craft Elixirs currently offers 12 savory and sweet flavors, and they're always trying new things and flavor combinations. They also have a product called the Fremont Freaks, which is a line of sweetened dehydrated fruits – perfect for adding to oatmeal, mixing into trail mix or even just eating by itself. She wanted to introduce another product line that allowed people more options to low-dose THC. The newest product they have is called the Pioneer Squares, which are infused fruit chews with pieces of fruit in the middle. They're like an infused version of Aplets and Cotlets, without the sugary mess.
In the post-legalization world, there are many more than the classic "puff, puff, pass" options and there are truly countless ways to use and experiment with cannabis.
Get daily cannabis business news updates. Subscribe