Nearly a decade into adult-use sales, the cannabis industry has yet to fully integrate with the hospitality and tourism spaces. Cannabis is highly regulated and remains federally illegal, which makes the hosting of a compliant cannabis event particularly complex. The team at Cannect Hospitality includes experts in safe practices, compliance, application writing, events, and more — through their combined wisdom, their goal is to build a bridge between cannabis and hospitality.
Cannect's CEO and Partner Jenn Tramaglino is based in Las Vegas, a hub for tourism and hospitality. Ganjapreneur spoke with Tramaglino about Cannect's vision and the scope of their work right now.
Tramaglino has nearly two decades of experience in food and beverage and has worked with events at high-volume venues. She started her cannabis career in 2017 through DOPE Magazine, a former cannabis publication that at the time was known for its upscale parties. She assisted their production team and noted how their brand activations were always over the top while also rigidly compliant. This still inspires her in every endeavor with Cannect.
One arm of the company assists cannabis companies with development services. They write and implement SOPs, hold staff training, offer compliance advising, and help with application writing — specifically, writing applications for cannabis lounges. Cannect also takes on marketing clients but will only take one at a time to avoid managing competing brands. The company works with brands all over the US on any or all of these offerings but they hold a specialty license to provide marketing, event production, and development services to Nevada-based cannabis companies. This represents about two-thirds of the work Cannect does — the rest of the company's focus is on event production and activations. But these arms of the brand don't exist exclusively from one another: staff and safety training, applications covering the full scope of a party, and understanding the current regulations are all essential for executing a compliant event experience.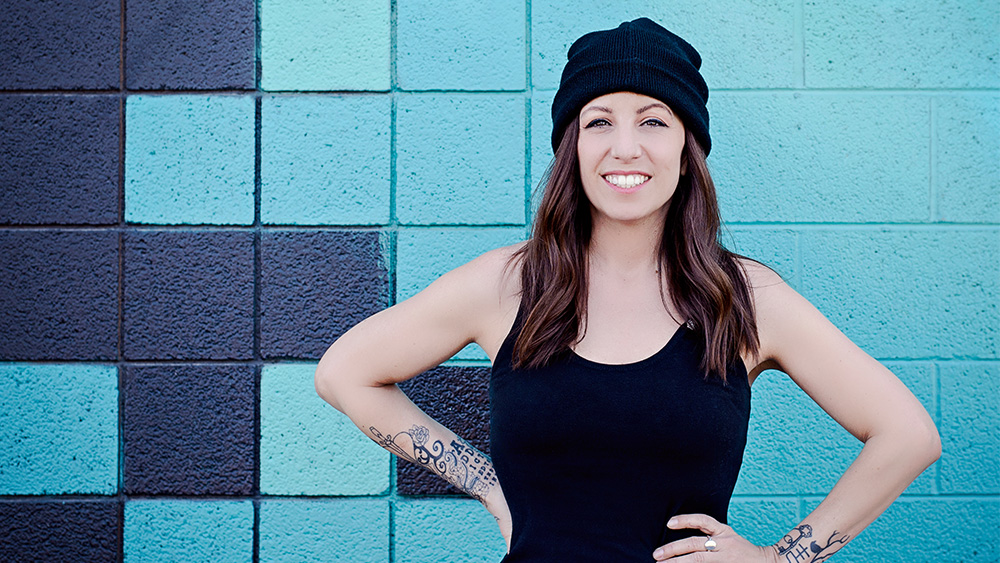 "Collectively, we can create stuff that's really fun and exciting, a great experience that has the staff trained well and with hospitality in mind," said Tramaglino. "A lot of times we have such tight regulations that businesses will often look at the regulation and then build their business around what's required. We're here to provide an extra layer of hospitality and fun to those kinds of businesses."
Activations can be over-the-top or simple, it's all up to the client. And while the client's vision is essential, Cannect's main goal with every party is that it's both a good time and safe — for example, in one instance they took guests to an underwater scene that incorporated a photo and experiential element as a fun offering for guests, but the event also incorporated digestible education about digital marketing offerings.
Party safety protocols often fall under the purview of Cannect's Director of Operations Andrew Mieure, who has been in cannabis safe serving practices since 2014. When it is a consumption event, the budtenders are required to wear gloves and change a pipe or bong's water after every use, among other protocols. The event staff is also trained to avoid over-serving guests.
Public safety is always the biggest concern, so Mieure has poured over research to understand the cross-section of best practices for cannabis consumption and COVID safety. This is why Cannect now uses technology like HEPA filters and ultraviolet-C (UVC) light sanitization whenever applicable. These standards frequently evolve for consumer safety, an important topic as Nevada cities and counties finalize their cannabis lounge regulations.
Nevada's lounge draft regulation is in discussion now and, throughout the process, the Cannect team has submitted their feedback to officials. Overall, the team is pleased with the proposed regulations and looks forward to helping clients through the application process. Tramaglino is most excited about concept development and SOP-building for lounges in the coming year. Mieure has written successful applications in other states and they look forward to bringing that expertise to Nevada when the application process opens.
Cannect is making the cannabis industry more hospitable from the retail counter to the after-party by training staff, writing compliant SOPs, consulting with hopeful licensees, and executing high-level events.
"I enjoy every party. I really love planning parties and getting to attend them," said Tramaglino. "Seeing both the client's joy of what we've produced on their behalf as well as the guests having the best time ever. I mean, that's what the whole thing is about."