Ontario-based licensed cannabis producer INDIVA Ltd. has been busy preparing for recreational cannabis legalization in Canada later this year.  INDIVA Ltd. is a small to mid-cap licensed cannabis producer with production and processing facilities in London, Ontario. The company is publicly traded on the TSXv under the symbol NDVA.
INDIVA Ltd. believes in providing clients with high-quality products and customer service.  The company has invested heavily in refining production methods to develop a resource efficient process that delivers repeatability and a standardized product.  INDIVA Ltd. is also focused on conducting business in an environmentally and financially sustainable manner. From state-of-the-art production facilities, to the growing list of valuable partnerships and licensing agreements which are an integral part of a business framework designed to provide INDIVA Ltd. with multiple avenues to profit.
The INDIVA Ltd. advantage
A big problem with many smaller licensed producers in the cannabis sector is that they are in a state of "pre-production" and "pre-sale," meaning that once legalization occurs, they may be left scrambling for ways to turn their investment into profits.  Many cannabis licensed producers are also neglecting to diversify or find a market niche they can compete in, which may mean that they can be easily overwhelmed by larger companies as they attempt to enter the market.
INDIVA Ltd. has been watching the developing cannabis sector closely, so instead of expanding rapidly in an effort to become one of the industry's "big players," they have focused on creating an effective, sustainable business.
INDIVA Ltd. owns its means of production at its 40,000 sq ft. facilities and is completing the expansion to full capacity in 2018. INDIVA's Master Grower, Pete Young, is already providing cannabis products to over one thousand medical patients through a compassion program.  The company knows how to grow, how to package, and how to deliver. All that's missing is for recreational cannabis to be legalized in the country so that full production can get underway.
"We focus our efforts on making sure that we are sustainable as a company, and are always able to stand on our own.  This has driven us to control all aspects of our business, from production, to branding and sales. We are cannabis producers, and that means flowers, but we've also been working hard to establish ourselves in some often-overlooked markets (such as edibles), to ensure we have the necessary revenue sources to achieve profits.  I think this approach makes us unique and gives us the opportunity to grow and become massively successful." — Niel Marotta, CEO of INDIVA Ltd.
Recently, INDIVA Ltd. has made two important agreements, helping solidify access to revenue streams that are susceptible to rapid growth. First, a 15% stake in DeepCell Industries was acquired, then days later, a 50/50 joint venture with edibles licensor Bhang Corporation appeared in the news. INDIVA Ltd. is establishing itself in the edibles and derivative product market, and gaining several competitive advantages over many of its competitors.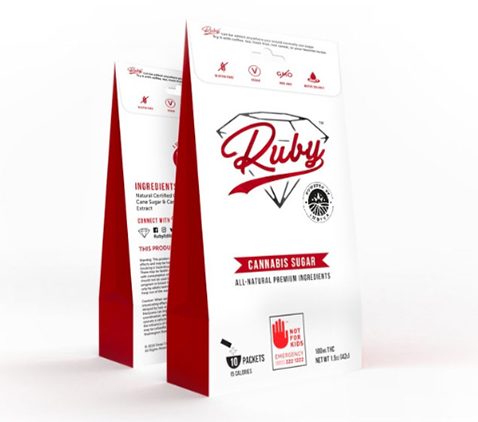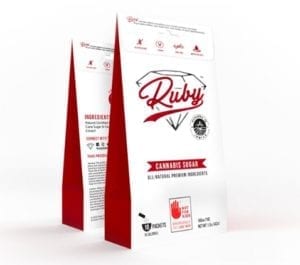 The DeepCell Industries license gives INDIVA Ltd. exclusive rights to manufacture, market and sell the complete line of DeepCell products in Canada.  This includes the company's innovative cannabis infused "Ruby™" sugar products and DeepCell's patented Crystal Fusion™ technology.  This technology is unique in that it mechanically fuses cannabinoids, instead of using additives for chemical fusion. The process of chemical fusion is a main reason that cannabis edibles always taste like cannabis, and has been a major hurdle in creating edibles for the mass consumer market.  With Crystal Fusion™ and Ruby™ sugars, there is a huge variety of possible product applications. Everything from coffee or tea, to pancake mixes to energy drinks can become viable cannabis infused consumer products. Even salt can become a "flexible edible", infused with cannabinoids. This technology is going to be a gamechanger for cannabis edibles.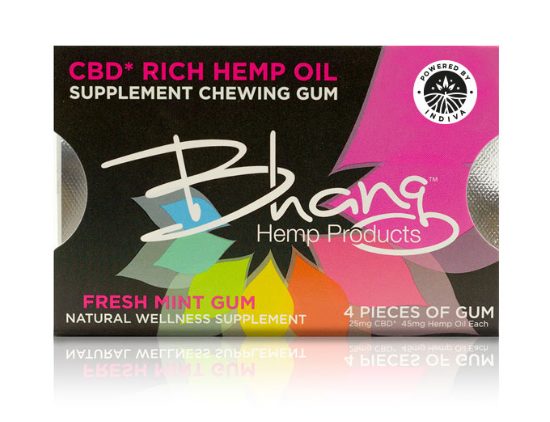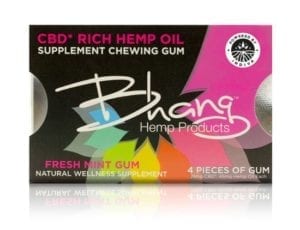 The Bhang Corporation joint venture is similarly innovative and important.  INDIVA Ltd. has invested $1 million USD to purchase a 4.9% equity interest in Bhang Corp. on a fully diluted basis.   The joint venture gives INDIVA Ltd. exclusive Canadian rights of sale and manufacture, as well as rights to export the branded products internationally.  Created by a master chocolatier, Bhang licences cannabis edibles such as chocolate bars, mouth sprays, gums and vapes, as well as distillates and beverages in the United States.
With these two agreements in place, INDIVA Ltd. is establishing itself as a front runner in the cannabis edibles market.  INDIVA Ltd. has the tools to create and sell a superior cannabis edible product, and this is a very important thing to pay attention too.  Cannabis edibles offer a separate market for cannabis producers, especially when considering that edibles are the future for a large portion of cannabis users who do not "smoke" their cannabis.  This includes those looking for THC or CBD in pill form, or those who wish to remain discreet about their cannabis use.
A recent report published by Arcview Market Research and BDS Analytics, has placed a $57 billion USD valuation on global consumer cannabis spending.  Cannabis edibles will make up a large portion, if not the majority of that valuation, something INDIVA Ltd. plans to take full advantage of.
For now, the legalization of edibles is on hold due to regulations and the government focusing on rolling out recreational legalization first.  However, once the government understands and figures out how to regulate a cannabis edibles market, the race will be on to join in.