As Zappos CEO Tony Hsieh advised, "Chase the vision, not the money. The money will end up following you." With the sale of Zappos to Amazon in 2009 for approximately $1.2B and a personal fortune nearing the billion dollar mark, Mr. Hsieh has made an excellent argument for his philosophy. 
To inspire people to take action, we must be committed to a cause greater than ourselves. That's what branding is all about; communicating a common ideology that self-selecting people (both employees and customers) can rally behind. The foundation of a successful brand begins at the point at which the values and beliefs of a company's workforce intersect with the values and beliefs of their target market.  
For one cannabis industry innovator, that fundamental belief is rooted in social and environmental stewardship.
---
Avitas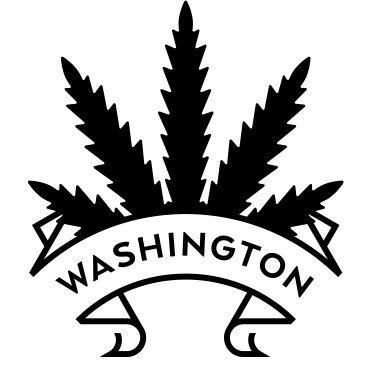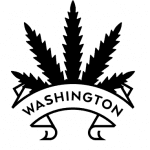 Washington producer/processor Avitas Agriculture has developed an impressive line of flower, oils, and cartridges with a focus on corporate responsibility, premium quality, and elegant packaging. Co-founder Adam Smith contributed these thoughts about what it takes to build a brand that is committed to something bigger than itself.
What process did you use to develop your brand? Was it developed internally or with an agency?
Branding is all about associating the product with specific emotional response in the consumer. We wanted our branding to represent our company's deep passion for this plant. Our process started with brainstorming sessions about the legal recreational market, what we wanted to provide to the market as a whole, and what we our hopes and dreams for the cannabis industry looked like. We wanted a mature, grown-up, fun, responsible and safe market to develop, so that is where we started. We also wanted to stay as far away from the traditional "stoner" marketing as possible. We wanted to be one of the first brands to put serious design and marketing knowledge into our packaging and branding. We worked with Mint Design in Seattle for all of our design work, and they are a stellar team. 
What are the defining characteristics, core tenets, or ideological values of your brand?
Our company core tenets are Customers, Quality, Community, and Environment.

We hold our customers in the highest regard and place them at the center of all that we do. We are passionate about growing the finest quality Cannabis because that's what our customers care about. We care just as much for our customers as we do for our plants.  

We are serious about quality. Cannabis in its purest state. Unadulterated by artificial additives, pesticides or other contaminants. That's the only way we grow. We go above and beyond to ensure that Avitas products are the highest quality products available on the market.


Being part of a community means more than just being a good neighbor. True community transcends geographical boundaries, and our efforts and funding flow into education, charities, and other locally-owned small businesses. We donate a portion of our net profits to substance abuse and education programs, as well as donating food and money to local food banks. We always strive to buy from local businesses and make every effort to buy only Made in the USA equipment.  


There's no way around it, growing cannabis is resource intensive. We are committed to decreasing our impact on the environment and limiting consumption of nonrenewable resources. We do not use any harmful chemical pesticides, insecticides, or herbicides.  Our fertilizer runoff is also recycled on our farm along with our soil and plant material.

Branding in this industry is still in its infancy. We are still tweaking and testing our packaging and labeling to resonate with our customers, increase operational efficiency in our packaging process, and ensuring we stay well within the spirit of the regulatory requirements. To me, being a responsible company in the cannabis industry is paramount. I do not want cannabis to turn into the next Big Tobacco, with Joe Camel as its mascot. So we stay far away from anything even remotely attractive to children, juvenile references, puns and other copyrighted or trademarked material.
Are there other companies in the cannabis industry that you feel have branded themselves exceptionally well?
Branding has come a long way in the last year, especially in Washington State. Companies are paying attention to their branding and packaging more than ever now. I think we had a little to do with that by coming out early with solid branding and packaging. One company that I think is doing a good job is Mirth Provisions; they were the first cannabis infused soda in the state and captured the essence of the northwest, outdoor lifestyle, and cannabis culture as a whole. The Goodship Company has also done a fantastic job. I think their overall essence and feel is tuned into the same emotions that our brand connects with.
What common missteps or pitfalls would you suggest to companies looking to build a brand in the cannabis industry?
My advice for other companies would be to stay true to yourself and what you are doing as a company. Cannabis or not, don't copy other brands! Avoid puns and don't take the easy way out by playing down cannabis to the lowest common denominator. It's time for cannabis to be respected and treated properly by the companies profiting from her. Do your part to make the industry better, more responsible, and safe.
Get daily cannabis business news updates. Subscribe