Bill and Jeff Levers are brothers from Florida, but you may know them as the Beard Bros. Bill has a green thumb and Jeff has a mind for business, so it's no surprise that the pair decided to venture into the cannabis space. They set out West just over a decade ago to learn the best cultivation methods with the original goal of creating an effective cannabis sleep aid for Florida's elderly population. That goal may still happen someday but the path there has been anything but linear. From licensing gauntlets to a brand shift from cultivation to media, the Beard Bros have found the fortitude to continue to pivot into a bright future.
The brothers spent a year in Colorado attempting to join the legal market, but changes in regulation only allowed licensed dispensaries the ability to cultivate. They made their way to the San Fernando Valley in 2011 and despite only knowing a few people, set out to contribute to the tight-knit Southern California cannabis community. They took what they learned from activist and self-proclaimed mentor Mickey Martin to help put down roots in California, which was to put their energy towards causes that they believed in. They dedicated their time to supporting returning combat veterans and freeing cannabis prisoners. They were active in the community by 2012, providing veterans with cannabis medicine while also corresponding with cannabis prisoners and protesting for their release.
"The people doing life without parole for non-violent cannabis offenses has always just struck us as so egregious and it's something that gets left behind in every one of these new states that are coming up, they don't have expungement as part of it. And they don't give people their rights back to make them equal citizens. So even though we get legalization we still don't get all the rights that everybody else has," said Jeff Levers. The brothers grew a small, reliable network by engaging in this work, and that community is growing exponentially around the world.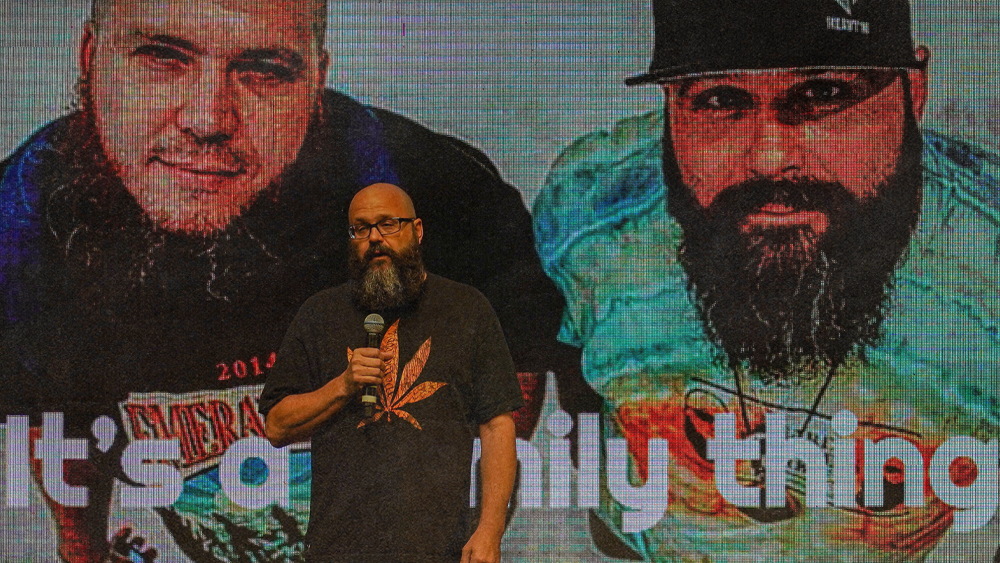 In those first years in Los Angeles when they weren't championing important causes, the brothers were building their footprint as cultivators. As they grew their own brand, they never stopped asking Mickey if they could bring his Bay Area-made Compassion Edibles line to Southern California. Eventually, Mickey agreed just so they would leave him alone, and they started visiting Southern California dispensaries with a suitcase of the Compassion Edibles line. Dispensary buyers were fickle about new flower vendors in those times, and having a suitcase of Compassion Edibles often served as their foot in the door for Beard Bros Pharms flower. Their work as a sales team for Compassion served as their first step to growing esteem among Southern California's elite growers.
Less than five years after Beard Bros established their brand, the California cannabis industry moved from Prop 215's medical regulations to Prop 64's adult-use laws. Regulators assured brands like Beard Bros that Prop 64 would honor legacy growers like them, who had been to jail for doing what would now be considered legal cannabis business. But like most other legacy operators, they were written out of legislation that favored giving licenses to large multi-state mega stores.
"Prop 64 was sold with the idea of keeping the small farms that created this industry alive, and then they modified what was already written right before 2018 and allowed the big guys to come in. And that's what is still ruining all of the little guys. The fact that there is a ridiculous amount of extra product in the California market right now," said Bill Levers.
The brothers, despite being long-time cannabis cultivators, were only awarded licenses for distribution and manufacturing in Los Angeles due to the restriction on cultivation licenses within city limits to only pre-ICO dispensaries with attached grows. They offer two RSO products under their manufacturing license, one is THC-heavy and the other is CBD-heavy. But these are their only offerings to California's Prop 64 market. The brand is completely self-funded, so each step into the market must be deliberate and well-planned to stay afloat. The amount of time it has taken to gain a foothold in California has been frustrating but it did lead the brand into a completely new space.
As they navigated the early days of Prop 64, the brothers poured over the recent news and regulations to find their niche space in a quickly developing landscape. They would learn and then inform their fellow legacy growers and shop owners of relevant news. Soon the pair realized they had a gift for being the first to know what was going on. The brothers started sharing various stories with fellow legacy operators that were also attempting to preserve their market share. They quickly grew a following of engaged like-minded entrepreneurs looking for guidance in an opaque regulatory framework.
Their continued California coverage picked up followers from all over the world, so the news that they shared started to reflect that geographical diversity. Their pages continued to grow, and eventually, in April 2018, they founded Beard Bros Media as a direct extension of Beard Bros Pharms. The media outlet sits on the honest foundation built over the years through its social platforms. It has now grown to include original articles and organic submissions from industry writers. This pivot into news and media is a far cry from that old goal of providing sleep medication to Florida's elders, but helping people access cannabis medicine remains at the root of their mission.
"We didn't realize that our attraction to people was our authenticity. We weren't speaking to the industry, we were speaking from and for the industry. A lot of people want to speak to it but they don't live it, they don't understand it, and they're not actually walking the walk they're just writing an article. I think people realize that we live this shit so when we say something they realize that it has more weight than… a random person writing a cannabis article," said Bill.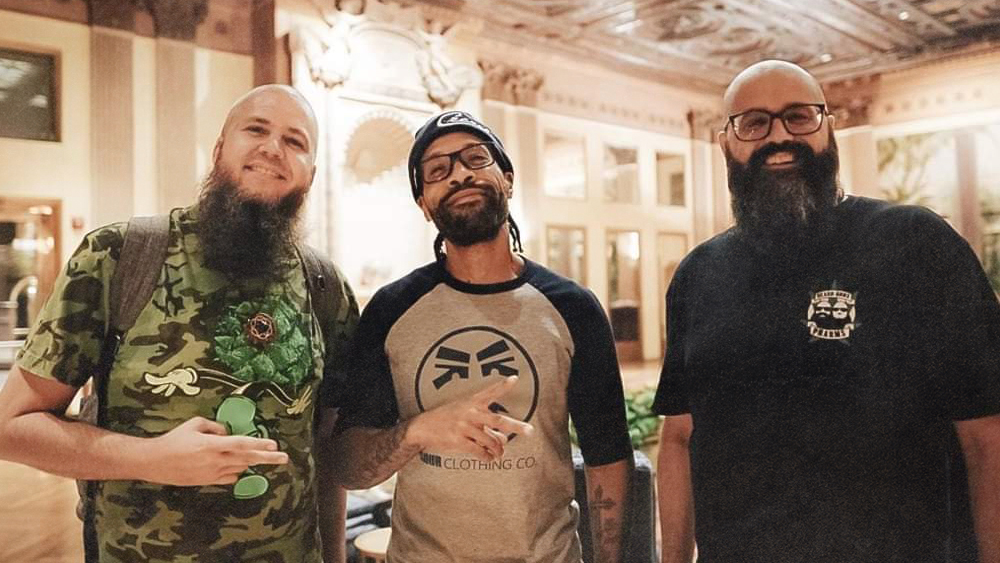 The Levers brothers will honor that authenticity as they grow Beard Bros Media, which will continue to evolve. At the moment, they're helping other brands with social media, branding, and marketing. They're also excited to explore video content creation, which still blows their minds as former legacy cultivators who had to conceal their work for so many years. For their first step into video, Jeff and Bill are hosting the "Beard Bros News Hour" on Social Club TV.
Fans of Beard Bros Pharms don't need to fret: venturing into the media space hasn't extinguished their drive to develop effective cannabis products. In fact, their journey back to the East Coast may soon begin with entering the emerging Midwest cannabis market.
The Beard Bros story is one of resilience as they continue to navigate a path that has been a challenging experience for many cultivators without private funding. Their story is an example of how to maintain ethical standards as you persist in the cannabis space, and they believe that staying true to the culture is part of their success.
As Jeff rightfully put it, "We're at the confluence…The confluence of the community and industry is where you'll find us."