Virtual and In-Person Programs – September 17-24, 2023 – Black Cannabis Week (BCW) returns for the 4th edition of this transformative virtual global event amplifying the Black experience in cannabis, September 17-24, 2023. BCW will culminate with the in-person free DACO Cannabis Opportunities Conference in partnership with Pennsylvania State Senator Sharif Street, on September 22-23, 2023 at the prestigious Temple University Lewis Katz School of Medicine.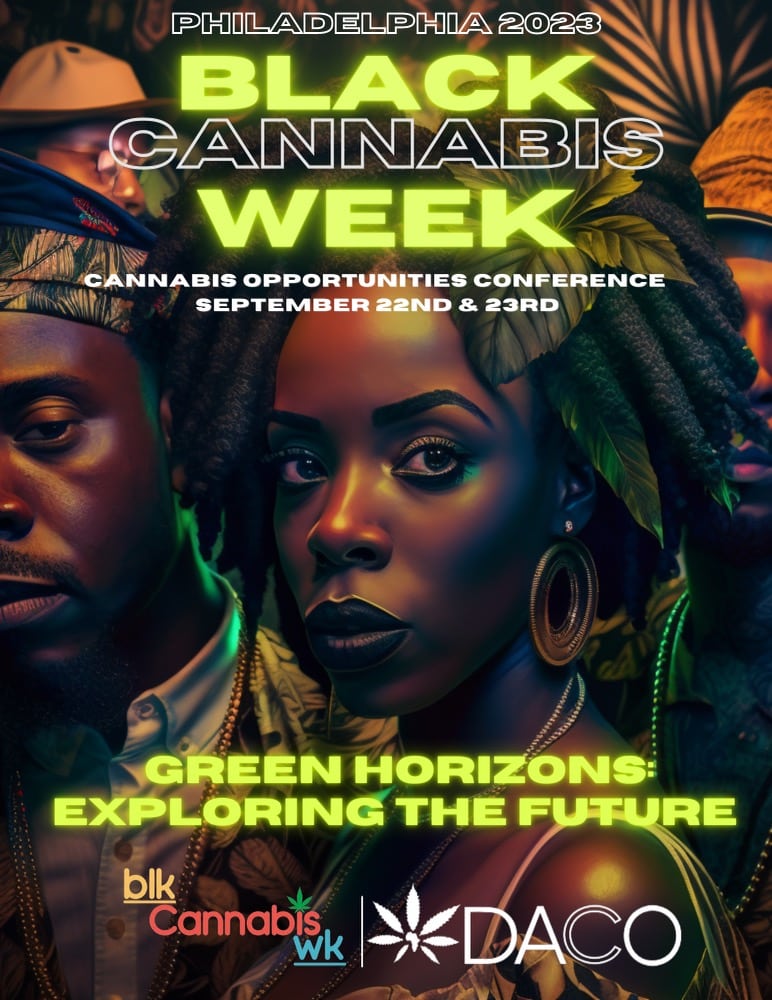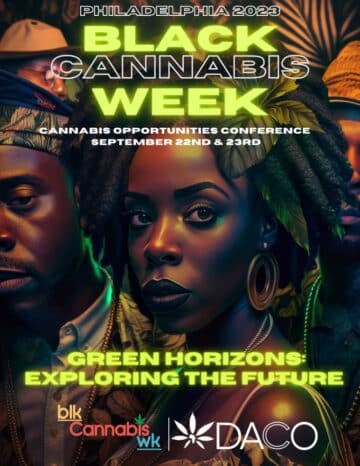 The DACO Cannabis Opportunities Conference serves as an unparalleled platform that provides educational and informational experiences including panels, engaging speakers, and legal and career support. In its 6th year, the conference remains free to attend and offers entrepreneurs, investors, job seekers, adult patients, policy makers, advocates, and the "cannabis curious" a chance to gain priceless insight into opportunities in the industry, network and develop solutions for making cannabis more equitable.
"Black Cannabis Week has grown exponentially over the past years, driven by our commitment to genuine access and opportunities for all. As a driving force in the cannabis industry, our mission with BCW and the DACO Cannabis Opportunities Conference is to amplify Black voices and create an inclusive space for wellness, innovation,, and restorative justice," shares Cherron Perry-Thomas, Co-Founder and Director of Social Impact at The Diasporic Alliance for Cannabis Opportunities (DACO).
Highlights of the 2023 BCW program include: Rooted & Invested Pitch Contest, DACO 2023 RISE UP Award to highlight Black centering advocate(s), groups, and businesses working to transform the cannabis industry's current norms, Elevated Expressions: An Art Encounter, the Homecoming Activation, a showcase of licensed cannabis suppliers of color, and Keynote Speaker, Gary Chambers Jr., a Baton Rouge native and dedicated advocate for social justice and community upliftment.
Registration is now open for the DACO Cannabis Opportunities Conference and applications for Black Cannabis Week vendors, and sponsors will be accepted through September 8.
Learn More & Register Now:
linktr.ee/blackcannabisweek
www.blackcannabisweek.com
Black Cannabis Week Locations:
Black Cannabis Week Virtual Events
Sunday, September 17 through Thursday September 21,2023
Free 2-Day Gathering at Temple University School of Medicine
Friday/Saturday: Temple University, Lewis Katz School of Medicine 3500 N. Broad Street Philadelphia, PA 19140
For media inquiries and interview requests, contact:
Muhammida El Muhajir
WaxPrint Media
muhammida@waxprint.media
215-607-4223