It's April 2020 and we're using the whole month to honor cannabis and counterculture activists who helped pave the way for society's reacceptance of cannabis. Last week, we touched on the life and mission of Baba Ram Dass; the week before, we focused on fellow San Francisco activist Dennis Peron, who, alongside a host of other cannabis heroes (including Brownie Mary), helped write the first successful medical cannabis ballot initiative.
Early Life
Best-known for her famous edible infusions, having a "sailor's mouth," and for her polyester pants suits, Rathbun was born in Chicago, Illinois in 1922 to a conservative Irish Catholic mother. The family moved to Minneapolis, Minnesota where Rathbun spent the rest of her childhood. In her teen years she moved out of her conservative home and started waitressing to pay the bills, she would continue waitressing to make ends meet for her entire life. As a teen, her free time was spent fighting alongside fellow activists for abortion rights and the rights of miners to form unions.
During World War II Rathbun moved to San Francisco. She met a man at a USO dance and eventually wed and had a child named Ruth. The marriage didn't last and she tragically lost her daughter in a car accident. By the 1960s, Rathbun had immersed herself in the anti-war movement while waitressing at an IHOP.
Eventually, Rathbun found herself at the iconic Cafe Flore smoking a joint with Dennis Peron. Soon after this 1974 meeting, Mary Jane Rathbun started baking cannabis into brownies to sell around the Castro neighborhood.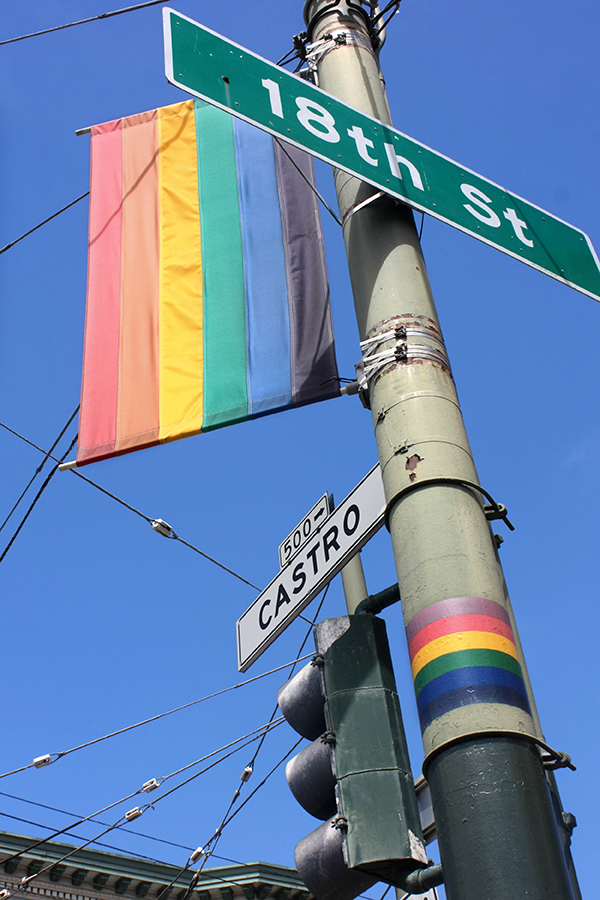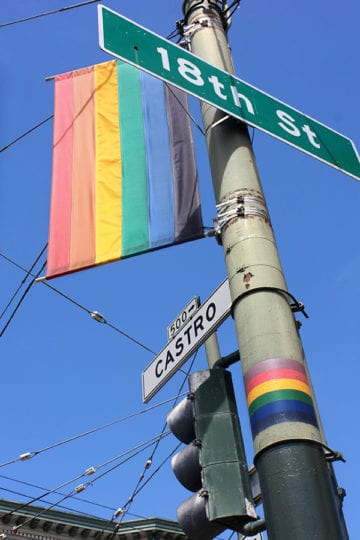 Mary Jane Becomes Brownie Mary
The now sixty-year-old woman would advertise her brownies on local city bulletin boards citing them as "magically delicious" with other indicators that they weren't your average baked goods. Mary was known around the Castro neighborhood for selling her treats out of a woven basket, and Peron would sell them at his pot shop in the area. Eventually, an undercover cop saw one of her coded signs and Mary Jane's apartment was raided in January 1981. They found 18 pounds of dried cannabis flowers and 54 dozen freshly baked brownies, it's said that she was making around 50 dozen brownies a day at this time.
After the arrest, the media nicknamed her 'Brownie Mary' and the public empathized with her due to her age and gender. She was given 500 hours of community service for the charge and started bouncing around different charities in the area. Those charity hours, much like the final arrest of Dennis Peron, would show Brownie Mary Rathbun her true calling.
Called to Action
One of the community service jobs that Rathbun was assigned to was the Shanti Project, a group that was responding and supporting those affected by the emerging HIV/AIDS crisis. While working with patients and familiar faces with the Shanti Project, Mary was still providing brownies for her peers. This is when she noticed something special — the cannabis in her brownies was helping her patients find relief from the wasting syndrome that ravaged their bodies.
Mary started baking hundreds of brownies and distributing them to HIV/AIDS and cancer patients free of charge, using her own social security check to pay for supplies. But her momentum was crushed after she was arrested again. Rathbun was walking down the street on her way to drop off a bag of four dozen cannabis brownies for a friend going through the rougher parts of chemotherapy and ran into the officer from her first arrest. He asked about the contents of her bag and she ended up in city jail until the district attorney eventually dropped the charges.
Proposition P
Despite her run-ins with local police, she dedicated much of her life in the 80s to volunteering in the AIDS ward. By the early 90s, Peron had asked her to speak at a meeting of the AIDS Coalition to Unleash Power (ACTUP) about how cannabis brownies could help relieve some of the pain of the epidemic. It was at this meeting where she publicly admitted to sneaking medicated brownies to patients in the AIDS war, which was one of her earliest displays of activism for safe medical cannabis access. Their work together at ACTUP evolved and Rathbun, Peron, worked together with a small team to write Proposition P.
The city-wide proposition was approved by 79% of San Franciscans in 1991 and recommended that the State of California and the California Medical Association make medical cannabis available for medical purposes. The proposition would also protect physicians who prescribed medical cannabis from penalties and persecution.
The win still didn't stop Rathbun from being arrested a third time for her cannabis infusions less than one year later. This arrest brought international coverage as the district attorney attempted to prosecute her in the People v. Rathburn. She pleaded not guilty to two counts of felony possession and was eventually acquitted. Her legal defense relied on the fact that her brownies were a medical necessity. When she testified, she showed that her nobility in the act heavily outweighed the condemnation of the law she broke. She was most likely inspired by this experience when one month after her arrest she spoke in front of the San Francisco Board of Supervisors in defense of the plant. The board passed a resolution that day to make persecuting cultivators or people in possession of medical cannabis the city's lowest enforcement priority. In the same meeting, they recognized her for her volunteerism and declared August 25 "Brownie Mary Day".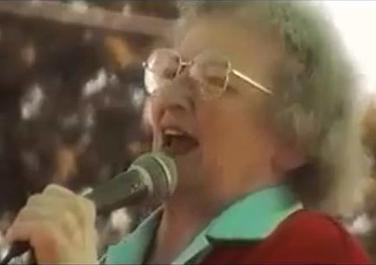 Mary's next stop was DC, where she joined ACTUP for a protest against the medical cannabis policies of then-president George H.W. Bush. Months prior, the head of the United States Public Health Service (USPHS), James O. Mason, had discontinued a program that allowed a small group of patients to use medical cannabis. In a public speech on the matter, he made ignorant and disgraceful comments that implied giving AIDS patients medical cannabis would promote sexual deviance and promiscuity. ACTUP delivered Mason a letter that asked for a full restoration of the medical program or his resignation. At the protest outside of the USPHS Rathbun called on Mason to "follow me around for two days as I visit my kids in the wards, and then see where he stands on this". The government official didn't take her up on the offer, so the team went back to fight the local fight.
Cannabis Buyers Club
Rathbun opened the Cannabis Buyers Club alongside Dennis Peron in 1992 and was instrumental in the statewide campaign for Proposition 215 in 1996. The successful voter initiative allowed for the cultivation and possession of cannabis among patients with a physician's recommendation. The vote passed with 55% percent approval in the state and ultimately opened the door for many other states to pass similar initiatives. The next year, Rathbun and Peron had the honor of serving as Grand Marshals in the San Francisco Gay Pride Parade for their work on behalf of the queer community; by this time, she was a colon cancer survivor walking on two artificial knees. She was consuming her own brownies so that she could walk despite her ailments. Her health would decline until she was eventually bed-ridden at Laguna Honda Hospital, a nursing home for the poor.
Mary Jane Rathbun passed away on April 10, 1999 of a heart attack at age 76. A candlelight vigil was held in her honor in the Castro district where she first began selling her iconic pot brownies. To this day, nonchalant passersby at Dolores Park will have pot brownies, truffles, and other treats for sale — just one small cog in her everlasting legacy.
As we continue celebrating holidays like 4/20 and 7/10 — which have admittedly foggy origins — I would suggest that the industry start celebrating "Brownie Mary Day" on August 25 to honor the Mother of Medical Marijuana.
Get daily cannabis business news updates. Subscribe