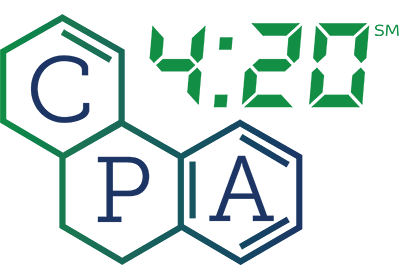 Our CPA firm has been in the cannabis industry since 2009, with expertise in navigating complex tax issues in all verticals – from cultivators to manufacturing, distribution, and retail. We actively work with clients to ensure the best outcome within 280E and 471c.
We help clients understand state cultivation, excise and sales tax, and local tax issues by advising on best practices to ensure tax and accounting compliance. 420CPA also advises on tax aspects of licensing, royalty, and distribution agreements.
Reach 420 CPA at (310)237-3070 ext 15.
Services
TAX
We serve hundreds of Cannabis businesses & their stakeholders each year. We work to navigate the complexities of local, state and federal tax law including advisory on 280E and 471c.
ACCOUNTING
We can consult with your internal and external accounting staff on your chart of accounts- including allocation between costs of goods sold and SG&A (sales, general, and administrative) costs.
ADVISORY
Our advisory services are designed to help you in working with your management and legal team on issues that commonly face cannabis businesses from a tax perspective- including royalty, licensing, distribution, entity formation and dissolution, and partner/shareholder agreements.
ACCOUNTING & REVIEW SERVICES
We pride ourselves in offering our clients our most valuable assets- our support, our expertise, and our time. We believe that our partnership with clients includes being proactive in planning your success.
TAX RESOLUTION
We can advise and represent your business in audits with the IRS, CDTFA, and localities within California
Founders
Abraham Finberg, MBA, CPA
Founder and Owner of 420 CPASM, serving businesses in the cannabis industry since 2009. Abraham is the go-to tax and accounting expert for cannabis business owners. As a tax expert who makes it his mission to "fight the war on taxes" for his clients, Abraham is passionate about solving thorny and troublesome tax issues that are constantly coming up in cannabis businesses.
Rachel Wright, MST, CPA
Managing Partner with 420 CPA, cannabis accounting, tax, and advisory firm located in Los Angeles, CA. Rachel's passion is making complicated tax issues simple to understand for cannabis business owners, as well as navigating the tax landscape to find the best solutions for them. She enjoys helping clients elevate their businesses and gain confidence that their financial side is being handled so they can focus on operations and sales.