Cameron Smith, a 46-year-old budtender who works at the Lucid Cannabis store in Cheney, Washington, was abducted from his place of work on Sunday afternoon at gunpoint, according to a Spokesman-Review report on the unfolding events.
Lucid co-owner Michael Schoefield said that before the kidnapping took place, a man and woman tried to enter the store but were turned away for not having valid identification — the male suspect said he had left his ID in Yakima, while the female suspect, who had an ID, was turned away for being only 18 years old. Schoefield said that after being turned away, the male suspect verbally berated store employees before eventually leaving.
Police say the kidnapping took place at about 12:45 pm on Sunday in Lucid's parking lot. Surveillance footage shows Smith sitting in his car, a 2008 Acura SUV, on a break from work when the alleged kidnapper approaches the car, pulls out a gun, and fires two shots into the driver's side window. The footage then shows the suspect getting into Smith's car and driving away with Smith still inside of the vehicle.
The female suspect returned to a white Ford F-250 pickup truck (which was recently reported stolen) and also left the scene. Police say a third woman waiting inside of the truck may also have been involved. The truck drove away after the shots were fired.
Both cars went north out of Cheney on Washington State Route 904; Smith's cell phone was last pinged just outside of Medical Lake.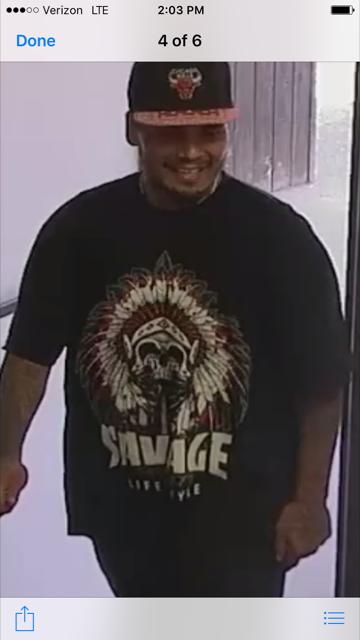 Cheney Police Captain Richard Beghtol said that investigators have received many calls from people who claim to know the suspect's identity. While they are not currently releasing the suspects' names, Beghtol said Monday morning that officers were "tracking down several leads right now."
Smith is 46 years old and is a well-loved barber-turned-budtender from Toledo, Ohio.
"This is all just a bad place, bad time," said Schoefield, Smith's employer. "This is 100 percent a terrible tragedy."
Get daily cannabis business news updates. Subscribe