On Saturday, Nov. 21 Awaken America presented a conference in Sacramento focused on cannabis therapy for seniors, cancer patients and their caregivers. 420 Insight and Mindful Cannabis Consulting organized the event as a place for experts in the field to share information and resources about cannabis and its medical uses.
By keeping the focus on a specific medical concern or population, Awaken America's targeted workshops are able to go into more depth than is possible at larger conferences. Forums and workshops in Sacramento were presented throughout the day. The question and answer sessions drew engaged audience participation and open networking sessions were also scheduled.
Ashley Woodbury of Mindful Cannabis Consulting orated the event. With an emphasis on education, one of the inspiring speakers included Dr. Jonathan Cachat of Conscious Cannabis Ventures, who presented an overview of the history of cannabis prohibition. Dr. Mollie Fry, who was arrested along with her husband in 2001 for growing cannabis, spoke about of her life's work advocating for cannabis and its important role in the medical field.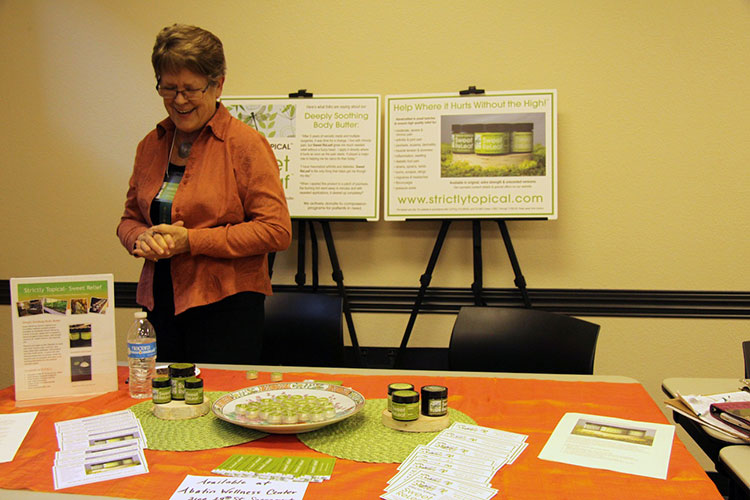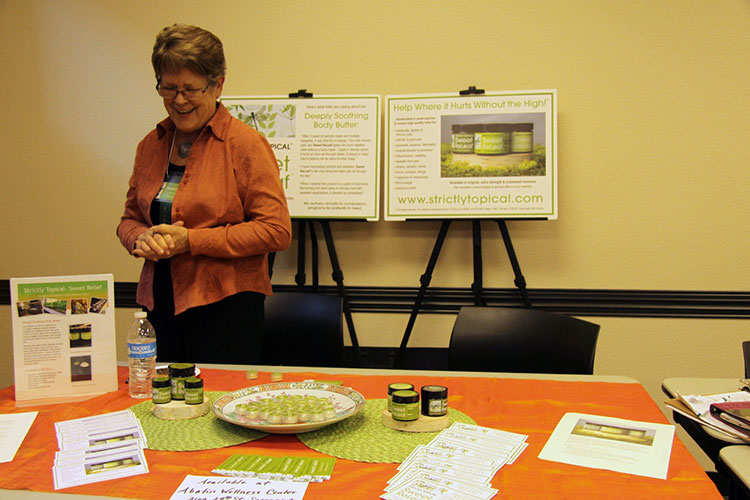 Local sponsors demonstrated the wide range of cannabis therapies available for seniors and cancer patients. Dutch Farms Organics creates a wide selection of unique tinctures individually crafted to address a wide range of ailments from insomnia to indigestion. They also offer high quality balms and edibles. Strictly Topical's Sweet ReLeaf body butter is a creamy blend of cannabis trichome-infused oils and butters. Local collectives and consulting services were also represented.
Dr. Emily Earlenbaugh of Mindful Cannabis Consulting said, "It was great collaborating with 420 Insight on Awaken America. We were excited to support the Awaken America cause because cannabis education is incredibly important; and 420 Insight shares our passion for it. Cannabis can make a life-saving difference in so many cases, but many don't realize this."
Recordings of some of the sessions will be available on the 420 Insight website.
Photos: Dutch Farms Organics produces tinctures, balms and edibles. Didi Davis of Strictly Topical says their company is exclusively for cannabis-based skin care products.
Get daily cannabis business news updates. Subscribe