About 1,500 attended the New England Cannabis Convention's inaugural show in South Burlington, Vermont, meeting the expectations of organizers and setting the stage for an event next year – when cannabis use and possession will be legal for adults in the state.
"The hype is real," said Eli Harrington, co-founder of Heady Vermont and one of the event organizers, Saturday on the show floor. Harrington, who also led the panel discussions over two days, noted the event's variety of attendees – shirts, ties, camo, and flannel – and called the event "hugely important" for the state's existing hemp producers.
"Everyone has a chance to showcase in a more conventional tradeshow space," he remarked as the afternoon crowd bustled behind him. "This is phase one – hemp and legal CBD – and phase two is everyone getting ramped up for July 1 and ready to grow."
Harrington, and his Heady Vermont partner Monica Donovan, laid the groundwork for the convention two years ago – in the meantime organizing a Hemp Fest last September and a series of hemp and CBD farmer's markets throughout the state – and eyed a relationship with NECANN, who have successfully held conventions in, now, six markets.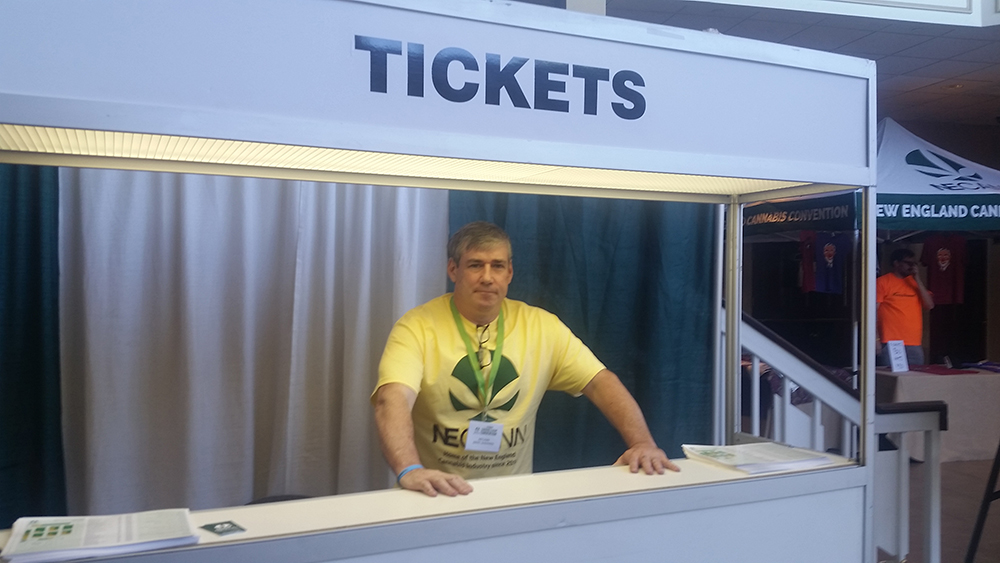 NECANN CEO and co-founder Marc Shepard called the turnout "fantastic," noting that vendor space had long been sold out. He compared the interest from the public and vendors as to that of their maiden Massachusetts and Rhode Island shows.
"We try to create a locally-focused conference and one of the main goals is to get that critical mass in a room," Shepard said between ticket sales. "When we can do an event like this … you get the people on the outside saying 'this is an industry convention – just like an auto show – this is real business' and it just helps push toward normalization."
He called the Vermont show unique because of the state's already strong hemp and CBD industry; while the Maine shows have more of a homegrow focus and Rhode Island a more medical cannabis focus because "that's what's legal right now.
"All of these events are very catered toward each state's current situation," he said, "but we can do this event in any state that has, at least, a medical program and get that critical mass."

While hemp and CBD dominated the show floor, ancillary businesses took the opportunity to stake their claim. Jesse Harper, owner of Vermont Security Systems, said that while he had "a little" hesitation about exhibiting at a cannabis-centric event, he wants to be "ahead of the curve" and position themselves as "the provider" for the state's cannabis industry. He anticipates he will serve between 50 and 100 canna-business clients within the next two years but admits that "no one really knows" how many businesses will operate in the state's industry right now because it's unclear when the legislature will implement a tax-and-regulate regime.
"As a small business we get to pick and choose who we want to do business with – that's one of the joys of small business ownership," he said, "and we get along really well with our cannabis clients."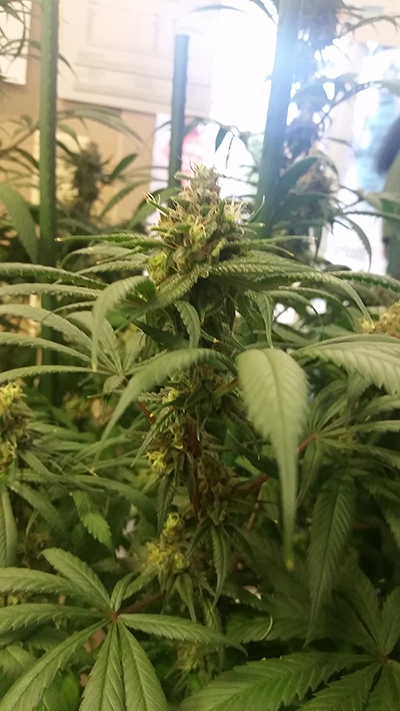 Harper said the energy at the convention was "much higher" and "really positive" compared to more traditional home shows.
"People are absolutely here looking for something, there is excitement about what's next," he said.
Rob Smith, who with his Maine-based company Atlas Plant Trainer exhibited at the first NECANN in his home state, explained that the inaugural Vermont show was "smaller" and "more hemp-focused" than other shows; noting that he had tried to get a both for the show a month ago but booth space was sold out. He hoped that next year the event would be held in a larger hall in order to provide more booth opportunities because being an exhibitor at the shows are "absolutely critical" to his company's growth.
"These [cannabis] conventions are a great place for consumers, growers, and enthusiasts to see all sorts of different products and learn from all sorts of different people," said Smith, the CEO and co-founder.
Will Read, founder of Vermont-based brand development firm CannaPlanners, has attended NECANN shows in Rhode Island, Maine, and Massachusetts and called the Mother's Day weekend show on-par with Maine's show. He said that while he, obviously, attends the shows to sell his products and expertise, it's also an opportunity to touch base with his current clients and other operators, who are rarely in the same room at once.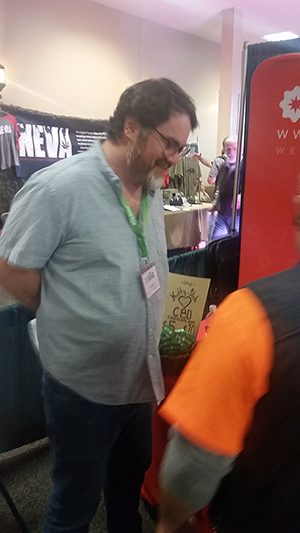 "This event was definitely a nice progression from Hemp Fest," Read said in front of his booth, which displayed his designs scrolling by on a tablet and products from a few of his clients – including Atlas. "I think the next time this happens it's going to be twice as big – it just keeps going."
Read pointed out that many who paid for a Hemp Fest ticket eight months ago were paying for booth space at NECANN. "It shows what the organizers have been doing between each event," he said.
While surveying the morning traffic, Harrington quipped, "It's a billion-dollar business, whose billion dollars is it gonna be?" He attributed the quote to Shepard. "And next year we'll be [a] legal [state] and we'll be here again supporting that industry, too."
Get daily cannabis business news updates. Subscribe