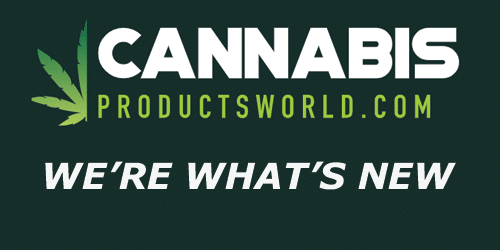 CannabisProductsWorld.com
CannabisProductsWorld.com offers a free publicity service for legitimate new products in the Cannabis, Hemp, and CBD Markets. In addition to free publicity, CannabisProductsWorld.com is also excited to work with multiple brands to promote recent product news to their contacts while providing complimentary advertising packages to support these efforts.
Our parent company, H2 Events, Inc., has deep exhibition industry experience and is open to potential Cannabis industry partnerships in the event and conference space, including corporate events.
Services
Free Publicity on our website and in our newsletter for all legitimate new product introductions in the Cannabis, Hemp and CBD markets.
Free advertising packages on our website and in our newsletter for those who partner with us to promote to their audiences.
Paid Advertising on our website and in our newsletter.
Live and Digital Exhibition, Conference and Corporate Event partnership opportunities in the Cannabis, Hemp and CBD markets, based on our extensive exhibition experience.
Founders
Howard Hauben, CEO, H2 Events, Inc., Founder
Howard served Sr. Vice President of Miller Freeman, the world's largest trade show organizer in the '90s, before founding Centurion, one of the jewelry industry's most successful trade shows, which he continues to own and operate. He also oversaw Internet Strategy and Development for 11 divisions of Miller Freeman doing some $200 Million in sales) as the Internet began to blossom and has carried his digital mindset forward in all of his business efforts.
Ribhu Singh, Editor, CannabisProductsWorld.com
Ribhu is a young and energetic editor who is capable of putting out many informative stories for his audience every week. He is resides in India but has traveled the world, recently residing in Lima Peru and other South American Cities, Cambodia and other locales.
Joe Green, VP, H2 Events, Inc.
Joe has extensive sales, analytical and operational experience and attended Chaminade High School on Long Island (a very tough school to get into and, according to Joe, an even tougher one to graduate from).