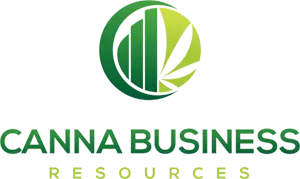 Canna Business Resources is a privately funded, specialized debt fund for the Cannabis/CBD industry offering customized financing solutions. CBR prides itself in being the only cannabis lender in the space that can lend to ALL asset classes while also providing unsecured financing. Truly a one-stop shop for all Cannabis lending needs.
Services
Working Capital
We are one of the only lenders in the cannabis industry to offer fully uncollateralized working capital financing. These financing options can be used for licensed operations and ancillary companies. Everything can be customized to the user's needs with our bespoke financing options.
Cannabis Equipment Financing
Cannabis companies continue to grow, and one of the things you may need when expanding is more cannabis equipment. With some of the most competitive terms in the market, there is no doubt that you can find the plan that works best for you. We even have the ability to provide financing for any major equipment pieces, even specialty equipment for the hemp and CBD industries.
Cannabis Real Estate Financing
If you are looking to expand your operations and acquire more assets, our cannabis real estate financing option may be the perfect solution for you. We can assist you in refinancing, new construction, or any expansion projects. Cannabis real estate financing covers different types of operations, including cultivation facilities, vertical integration, and manufacturing facilities.
AR/Invoice Financing
As one of the leading cannabis lenders, we can provide A/R and reverse A/R invoice financing on a revolver basis. Our receivable financing product acts as a revolving line of credit for your canna-business  and does not require additional collateral.
Founders
Andrew Fellus
Having co-founded Canna Business Resources in 2017, Mr. Fellus has participated in loan transactions of more than $1.5 billion. Andrew is involved in all aspects of the business including strategy, underwriting, structuring, and marketing. Since founding CBR, he has become a bastion of forward-thinking for industry operators of all sizes and a resource for in-depth knowledge within the overall cannabis and CBD industries.
Michael Marini
Co-founder and Director of Operations for Canna Business Resources, is responsible for day-to-day and organizational activities. Michael developed a proprietary method of underwriting that is the cornerstone of CBR's platform and a focal point of CBR's investment committee. His proprietary and borrower-centric focus offers flexible services and a client-centered approach for Canna Business Resources.